Out and About - Scottish Borders
The Scottish Borders is an area south of Edinburgh and Glasgow to the English Border.
Musselburgh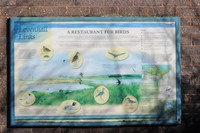 Musselburgh is a small town South East of Edinburgh on the Firth of Forth. It's a great place to watch Sea Ducks, Scoters, Eider Golden Eyes and Long-tailed Ducks on the Firth; also the River Esk Estuary is a great place to see Waders and Gulls.
If you walk the coast path to the East which is also the "John Muir Way" You come across the Levenhall Links Bird Reserve. These Ash Pools are often called the Musselburgh Lagoons; the site has been restored from ash lagoons from Cockenzie Power Station and was landscaped and returned to East Lothian Council to create a SSSI quality nature reserve, which now occupies 331 acres of land. There are 6 lagoons which you can observe from 3 hides which are a bit industrial and no roofs so dress well with 2 "Active" lagoons which you canít get near. Plenty of waders here with Bar-tailed Godwits, Oystercatchers, Grey Plover, Redshank, Turnstone, Widgeon, Teal and Mallard on view, great little reserve!
Caerlaverock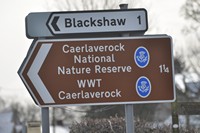 Caerlaverock on the Solway Coast has two reserves, one run by the WWT and the other is owned by the Scotland's National Reserves and both very worth a visit, the WWT has an entrance fee but there is more on and the SNR is free and basic, each have their charm.
Crook of Baldoon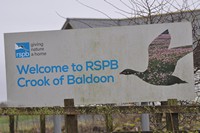 Crook of Baldoon which is on the Solway Coast but overlooks the stunning Wigtown Bay, basic but stunning reserve run by the RSPB.
Ken-Dee Marshes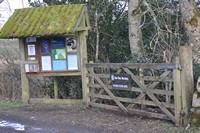 Ken-Dee Marshes is an RSPB reserve that overlooks Loch Ken and the River Dee, plenty to see here but the best was the Red Kites floating in the wind.
Wood of Cree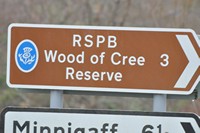 Wood of Cree is the largest ancient Oak Wood in southern Scotland, great place to see Red Squirrels! This reserve is run by the RSPB and is basic, not for those unsteady on their feet.
Galloway Kite Trail/Bellymack Hill Farm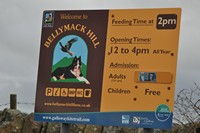 The Galloway Kite Trail is a 24 mile trail that circles Loch Ken with viewing points along the way with an extra 14mile route through the Galloway Forest Park in summer. There is a feeding station at Bellymack Hill Farm which gives spectacular views of the Kites at feeding time.
© Simon Thurgood 2023
Images on this website may not be put as any part of any collection without any prior written permission.