Out and About - Isles of Scilly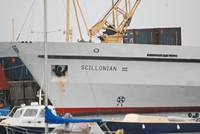 The Isles of Scilly form an archipelago of five inhabited islands and numerous other small rocky islets (around 140 in total) lying 45 km (28 miles) off Land's End.
It is a very popular holiday destination but apart from lying on a beach chilling out there is plenty of activities to immerse yourself in; the Scillies has 4000 years of history to explore. There is a greater density of ancient sites than any other part of the country ranging from Bronze Age burial chambers to Second World War defences. Exploring Scilly can be a great experience if not challenging, I would recommend doing your homework to save time especially if you are there for a day or a week. A great website is Simply Scilly - it is packed with loads of great information and links to other sites such as travel and accommodation.
Although a lot of the land is looked after by The Isles of Scilly Wildlife Trust (60% I am told) there doesn't seem to be a lot of information available on their website and although they have a visitor centre full of tourist nic nacs etc I had trouble finding out about their reserves and what to see. I maybe being unfair, but I was disappointed - perhaps it's only the members that get that info?
If you want up to date information on any birds in the area I would go to the Isles of Scilly Bird Group website.
Also going out to sea watching birds is exciting which I will come to later, but there are plenty of opportunities to visit the off-islands and see the seals and other wildlife or go fishing. Boating information is available from the Tourist Information Centre and if on St Mary's, on blackboards around Hugh Town. There are also many blackboards on the quay which the boatmen write up on a daily basis, taking into account the tides and the weather. All the boat services on the off-islands have information boards with details of the day's trips. For more information go to St Mary's Boatman's Association website.
Higher Moors and Porth Hellick Pool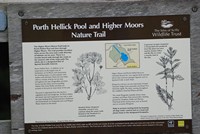 This freshwater habitat on the Isles of Scilly is nationally famous for rare vagrant birds, and also regularly attracts less common passage migrants such as Spotted Crake.
Higher Moors and Porth Hellick Pool are located on the south eastern side of the island of St Mary's. Its is about 30 minute walk from Hugh Town ether by the coastal path or by road. There is a board walk through the reserve and two bird hides over looking the pools, these are not very big and I can imagine them getting crowded at busy times.
This is the largest area of open water on the island and separated from the open sea at Porth Hellick by a vegetated sand and shingle bar. This area will also hold migrating birds and well worth a visit. The reserve has a wide range of habitats with several rare and notable plant species.
The stream flowing from Holy Vale into the pool is the only running water habitat of any size on Scilly and so holds some important plants and trees as further upstream there is a narrow band of fringing woodland with English Elm and Grey Willow.
It is reported that the wetter marsh to the west has Marsh Willow herb, Yellow Iris, Creeping Forget-me-not, Purple loosestrife and Wild Angelica. The slightly higher and drier adjacent areas are dominated by bracken and bramble with several populations of the nationally rare Balm-leaved Figwort.
Recommended map:

Ordnance Survey Explorer Map 101
Pelagics off the Isles of Scilly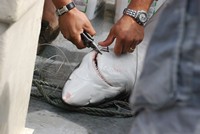 Pelagic is a term used for birds that spend their life at sea, like the albatross, the only time they see land is to breed. I have to say as it was my first real pelagic anywhere I wasn't sure what to expect and even after reading all the information sent to me via the Scilly Pelagics website was it going to be worth all the effort and money to get to the Scilly Isles? Well it was, after seeing nine Wilson Storm Petrels amongst other birds close up, where else are you going to get 50 yards away from a Sooty Shearwater?
The lead Bob Flood was good and explained everything we were going to do and how we were going to do it. There was a team of spotters and the Captain of the boat "Sapphire" Joe Pender I found to be helpful, knowledgeable and had a sense of humour which has got to be a must.
You must be patient though. While in the literature it says you will see such and such, the birds don't read the website, so don't always turn up on cue!! On Saturday we saw 9+ Wilsons, but on Sunday we saw none? So be prepared for disappointment. :o(
I also took my smaller lens (300mm) for the camera, as being out to sea the boat rocks and the birds, if flying, travel at some speed, so I thought I would get more control. There were other people on board who had bigger lens (500mm) but I'm not sure how they got on.
While we were drifting waiting for the birds the crew put lines out to catch Blue Sharks for research. They caught two, which they tagged, measured and then released back. This was certainly an interesting extra to the trip.
© Simon Thurgood 2018
Images on this website may not be put as any part of any collection without any prior written permission.