Out and About - General
Background information about the images
This section of the website is about information where the images have been taken, organisations that might be of interest and links to other websites for you get further information. I would advise you check these websites out before you visit so you can gain the most out of your time spent there.
It is important that when visiting the countryside that you follow the countryside code:
Be safe, plan ahead and follow any signs
Leave gates and property as you find them
Protect plants and animals and take your litter home
Keep dogs under close control
Consider other people
For further information go to www.countrysideaccess.gov.uk.
Many of these sites are near water so watch for the tides and be prepared for the weather. For more safety advice go to www.rnli.org.uk. Details of tide times can be found on www.bbc.co.uk/weather/coast_and_sea.
Tell somebody where you are going and what time you are expected back and have fun!
Barn Owl Trust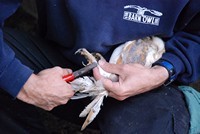 The Barn Owl Trust was started in July 1988 and its priority has been to ensure that existing nest sites continue to be occupied and that they produce more young to repopulate other sites. Practical and advisory work is targeted at occupied sites.
I recommend that you look at their excellent website www.barnowltrust.org.uk, which is full of information on how this hard working charity works for the Barn Owls.
British Trust for Ornithology (BTO)
The BTO's Mission statement is:
To promote and encourage the wider understanding, appreciation and conservation of birds by:
Conducting high quality, imperial research in field ornithology.
Providing scientific evidence and advice on priority issues in bird conservation.
Basing the work on a partnership between armatures and professionals conducting field work that is both enjoyable and scientifically rigorous.
The BTO is not a campaign organisation or pressure group. The trust exists independently of both the conservation campaigns and the government agencies responsible for environmental protection. That means that data they gather and the survey results they provide are objective and unbiased. Hence both government agencies and conservation campaigners can rely on them.
The British Trust for Ornithology website contains more information about the Trust and how to volunteer and support their work.
Butterflies, moths, dragonflies and other insects
There are some very good and helpful websites which help with identification, sites to visit and volunteering etc. The include:
Royal Society for the Protection of Birds (RSPB)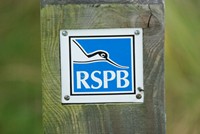 The RSPB was formed in response to a real conservation problem, the threatened extinction in 1860 of the Great Crested Grebe by the Millinery trade as their breeding plumage was highly sought after for ladies hats.
Throughout its history, the society has been guided by sound conservation principles rather than by emotion, they have progressed from the early success to become one of the most influential conservation organisations. The RSPB have 200 nature reserves covering 130,000 hectares home to 80% of our rarest or most threatened bird species.
Go to their website for more information on reserves and other conservation news, www.rspb.org.uk.
The Mammal Society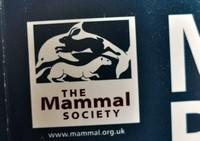 The Mammal Society is the only membership organisation involved in the study and conservation of all British mammals. From dormice to dolphins, bats to badgers, they work to protect those that need protection by identifying the problems they face, and halt the decline of those under threat by promoting conservation policies based on sound scientific knowledge and practice. They aim to inform, educate and involve people in mammal conservation across the British Isles.
Their Mission Statement is as follows…
The Mammal Society works to protect British mammals, halt the decline of threatened species, and advise on all issues affecting British Mammals. We study mammals, identify the problems they face and promote conservation and other policies based on sound science.
Specifically, The Mammal Society seeks to:
Raise awareness of mammals, their ecology and their conservation needs;
Survey British mammals and their habitats to identify the threats they face;
Promote mammal studies in the UK and overseas;
Monitor mammal population changes;
Advocate conservation plans based on sound science;
Provide current information on mammals through our publications;
Involve people of all ages in our efforts to protect mammals;
Educate people about British mammals.
The idea for a society devoted to studying all British mammals was initially conceived in 1953 by Joe Pickvance and Brian Hindle, both zoologists and good friends. There was a dire lack of any information on mammals available to the general public, but their energy and determination would quickly see The Mammal Society of The British Isles (shortened to The Mammal Society in later years) through to formation.
1955-1957 was a time of consolidation and development. The Society started to run short informative residential courses entitled 'Mammals in Britain', starting in December 1954, with specialists giving talks and field demonstrations, and it also implemented the Longworth Trap Loan Scheme. Plans to produce a number of publications followed, including three field guides, on small mammals, bats and deer, which were made easily accessible to field naturalists.
By 1959, the Society responded to the overwhelming interest in mammals by moving from Birmingham University to establish its own office in London. This year also saw the successful completion of the Society's first national Bat-ringing Scheme and National Badger Survey, with county recorders appointed to collect recording sheets and respond to the high level of special interest in these species. The British Deer Society formed from the Mammal Society because of the particular conservation interests of some members, and eventually the Bat Conservation Trust and Badgers Trust would also form.
The National Trust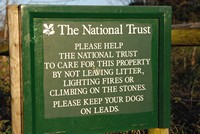 It has been 100 years since Parliament passed the first "National Trust Act". This legislation defined the National Trust purpose and gave the Trust unique powers to protect property forever for the benefit of the nation. The National Trust is a charity and completely independent of Government. The Trust rely on income from membership fees, donations and legacies and revenue raised from commercial operations.
This money goes to protect 300 historic houses and gardens, 49 industrial monuments and mills. They also look after forests, woods, fens, beaches, farmland, downs, moorland, islands, archaeological remains, castles, nature reserves and whole villages.
Go to www.nationaltrust.org.uk for more information.
The Wildfowl & Wetlands Trust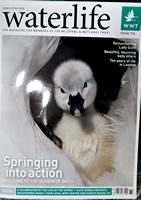 The Wildfowl & Wetlands Trust (WWT) is a leading UK conservation organisation saving wetlands for wildlife and people across the world.
Founded in 1946 by the naturalist and artist, the late Sir Peter Scott, WWT is the only UK charity with a national network of nine specialist wetland visitor centres. These are:
With over 60 years experience of wetland conservation, WWT is committed to the protection of wetlands and all that depend on them for survival.
Not only in the UK but a worldwide network of healthy, productive wetlands, where a rich variety of wildlife can live and breed safely, and ensure people's lives are enriched by learning about and being close to nature.
Wild About Britain
Wild About Britain is an online community with over 24,000 members and more than 1.5 million unique visitors a year.
The Wild About Britain website is home to hundreds of thousands of pages about British wildlife, the Environment and the Great Outdoors from birds, butterflies, fungi and trees to climate change, marine life, astronomy and the weather.
© Simon Thurgood 2023
Images on this website may not be put as any part of any collection without any prior written permission.