Gallery - Introduction to the Birds section
intro
intro
Where to see the birds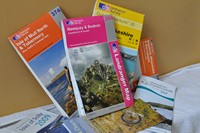 I have tried to publish with the picture were it was taken, except if it will put them in harms way. The ref refers to the picture number rather than were they are in the group of pictures.
I would also recommend you visit the "Out and About" page which will give you more information on the places I have been.
For up-to-date information on bird sightings I would recommend you go to www.birdguides.com.
© Simon Thurgood 2023
Images on this website may not be put as any part of any collection without any prior written permission.