Blog
28 September 2014
Topsham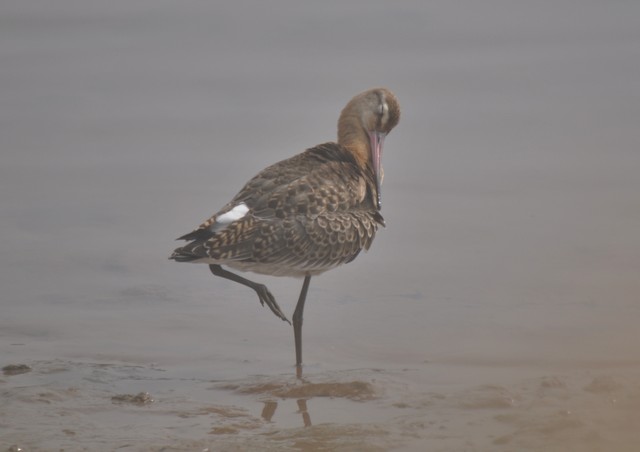 Couldn't go to the Warren today due to a cycle race blocking the main entrance so went up to Topsham which was a wise choice!
Saw 40 different species of birds on a lovely sunny day.
Lots of waders seen at Bowling Green and the Platform that overlooks the River Clyst, Ruff, Both Godwits, Red and Greenshanks, Curlew Sandpiper, Common Sandpiper, Curlew and I heard a Water Rail.
Also saw Common and Sandwich Terns with Black-headed, Herring and Great Black-backed Gulls.
Little Egrets, Juv and adult Grey Herons, Wigeon, Teal and Mallard.
Mute and a escaped Black Swan were at Topsham with good numbers of smaller birds, Robin, Wren, Blackbird, Goldfinch, Starling, Collard Dove and Woodpigeon. Jay and Carrion crow also around in 1s and 2s.
I drove back to Dawlish via farmland and was pleased to see so many birds, I saw all the Corvides,2 Ravens were sitting in a electricity pylon making a right racket, Red legged Partridges, Pheasants, Buzzards, Sparrowhawk and plenty of Woodpigeons and to my surprise a couple of Stonechats.
A great day out!
---
21 September 2014
Berry Head

I went to Berry Head after reports of a fall of Firecrests, at least 9! Sadly didn't see one, but I did see plenty of Swallows and House Martins in flocks flying around the head and going out to sea. The usual Gulls, a Buzzard and a hunting Kestrel.
The best though was seeing a couple of Cirl Buntings at the Southern Fort, great birds!
A few Dragonflies about, Hawker sp and a couple of Common Darters, the only Butterflies I saw where Speckled Wood.
---
13 September 2014
Dawlish Warren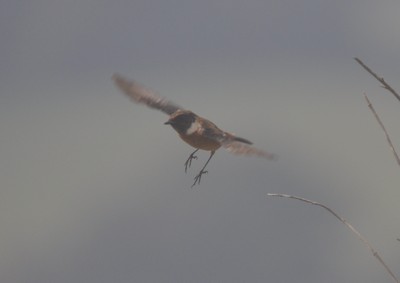 Went to the Warren today to try and get some pictures of the Wryneck which had been on the point this last week, I did get some views last night but no pictures as it was too mobile. When I arrived there was loads of birders and large cameras so went to the hide as I thought the Wryneck being a shy bird will go to ground.
In front of the hide the tide had began to turn but not that many birds, 1000+ Oystercatchers and 2 Bar-tailed Godwits with the occasional Carrion Crow, Linnets, Little Egret, Swallow, Black-headed, Herring and Great Black-Backed Gulls.
Also in the bight where Common and Sandwich Terns, Dunlin and Ringed Plover. A hen Sparrowhawk flew fast and low in front of the hide but didn't catch anything.
On the beach there was 21 Sanderling with one already in its winter plumage.
While looking for the Wryneck on the point I saw Stonechat, Skylark, Linnet, Dunnock, Starling and Cormorants flying over.
On the way back I saw 4 Wheatear and a hunting male Sparrowhawk, Blackbird, Robin, Woodpigeon and Collard Dove.
---
07 September 2014
Dawlish Warren

I went to the Warren hide to catch the high tide which was quite high today, this pushed the birds very close to the hide and several birds flew in front but couldn't land due to lack of space. On the way to the hide I saw Stonechat, Linnet, Sedge Warbler, Wheatear, Ringed Plover, Dunlin, Curlew Sandpiper, Whimbrel, Robin and Magpie.
In front of the hide I saw Bar-tailed Godwit, Redshank, Oystercatchers, Knot, Dunlin, Sandwich Terns, Herring, Black-Headed and Great Black-backed Gull. Canada Goose, Mute Swans, Little Egret, Grey Heron, Teal, Swallow, Starling, Carrion Crow, Pied Wagtail, and several Linnet.
It was just a beautiful evening and it was a shame the light started to fail!
---
© Simon Thurgood 2021
Images on this website may not be put as any part of any collection without any prior written permission.