Blog
31 August 2021
Dawlish Warren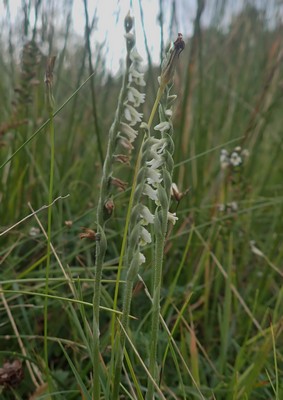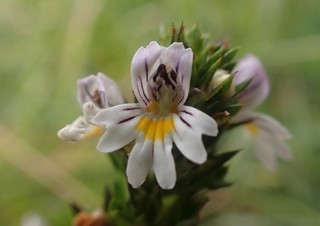 Went to several places today looking for a Clouded Yellow Butterfly to add to my list and ended up at Dawlish Warren.
Reading somewhere else I was expecting Greenland Lake to be mowed and was going to look like a football field but clearly it hadn't and the only mowing going on looked like the paths which get cut every year, perhaps there is another Greenland Lake?
Anyway no Clouded Yellows but some very smart Small Coppers as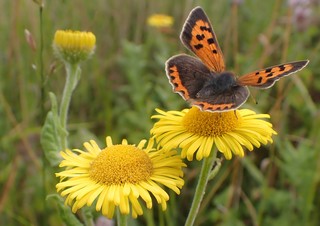 well as Red Admiral, Common Blue, Whites and meadow Browns.
Also loads of wild flowers including lots of Autumn Lady's-tresses as well as many other smart looking flowers, stunning place!
---
30 August 2021
Out and About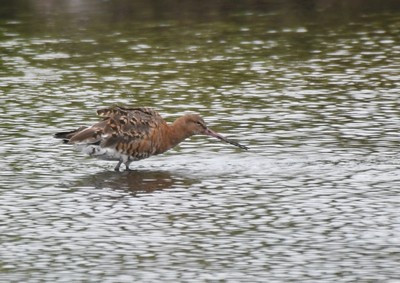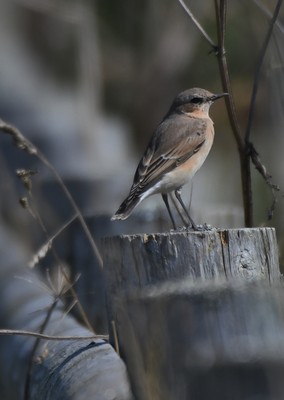 In between doing other things managed to combine visits to Exminster Marshes, Dawlish Warren, Seaton Marshes, East Soar, Soussons and Haldon Forests, Aylesbere Common and around the back lanes of Dawlish, Starcross and Kenton.
Plenty seen and notable how birds starting to gather in flocks such as Rooks and crows on pasture and cultivated fields, Yellow Wagtails and Wheatears at East Soar, Swallows and House Martins sat on wires, the sense of Autumn is on us!
Plenty of noisy young Buzzards and Gulls calling for food. Waders many still in their Summer Plumage and many Ducks in eclipse, exotic visitors such as Spoonbill and Great-white Egret at Exminster Marshes and a high speed fly past of a Merlin at East Soar have added to the mix.
The best though this week was at Soussons Forest in a small area where there was a couple of pools of water in the track which in turn had attracted some Flies and other insects which in turn had attracted Spotted Flycatchers and two very smart Restarts, such fun watching these at work.
Also met quite a few humans, good to meet up with Dave B, Rob and Steph M, Richie M and others, great to meet you all.

---
29 August 2021
Dragons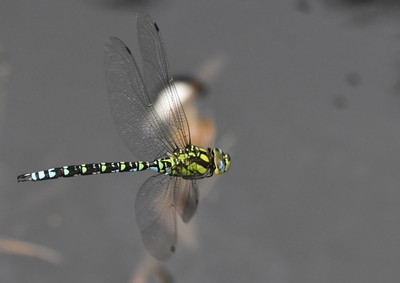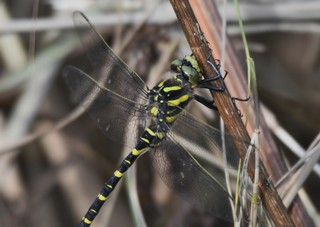 While being out and about this last week have been impressed by the number of Dragonflies about, many looking fresh and smart like this Male Southern Hawker ( pic right)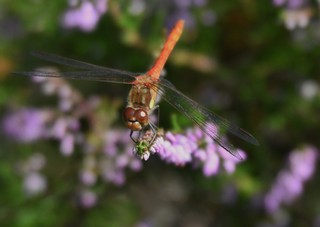 Top left sees a Common Goldenring and below is a Common Darter sat in one of its most common poses on top of a stalk.
Did see many more but all a bit quick for me!
---
26 August 2021
Elephant-hawk Moth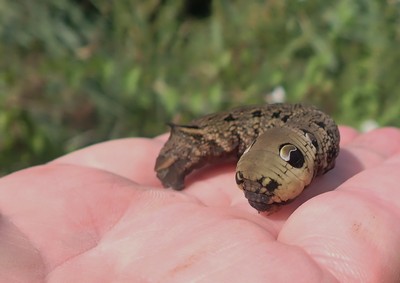 Found this Elephant-hawk Moth while it was trying to cross the cycle track at Exminster Marshes.
It had a few near misses from bikes before I was able to move it to safety.
Its that time of year for them to be on the move, they have gone from Green to Brown and come down to ground level. Next task is to look for a safe place to pupate, normally head for leaf litter to hide in for the winter.
---
25 August 2021
Long-tailed Blue at Seaton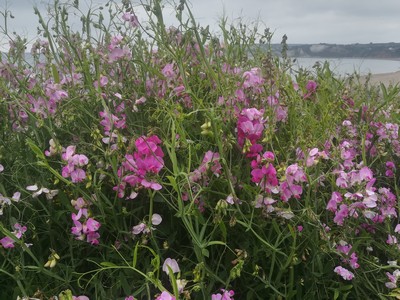 I have been to Seaton Harbour a few times this summer looking on the Everlasting Pea with the hope of seeing a long-tailed Blue but sadly none seen yet.
In 2019 on the 25th August I took some pictures of 2 Females after they and a male had been reported the week before, they had also been reported laying eggs, but none had ever been reported to over winter in the UK before.
So there was a bit of a surprise when I found a Female here on the 11th August last year, another one had been seen at Berry Head so these were possibly true migrants than hatched from the year before?
The flight span goes from late July through to October so time yet although the wind direction has been against them so far but we live in hope!
---
21 August 2021
Silver-spotted Skipper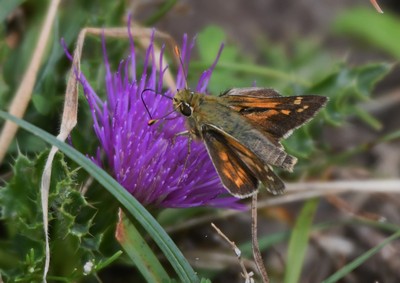 2nd attempt to see these at Fontmell, I tried before I went to the Scillys but no luck even though they had been seen by others.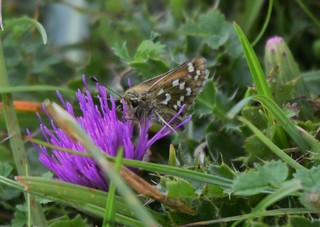 Because the weather looked like it was going down hill on Saturday I battled the holiday traffic on Friday to see it. Took me 4 hrs to get back to Dawlish when normally done in under 2!
I saw 3 in the end, this is a male as you can see the sex-band on the forewing.
---
13 August 2021
Scillys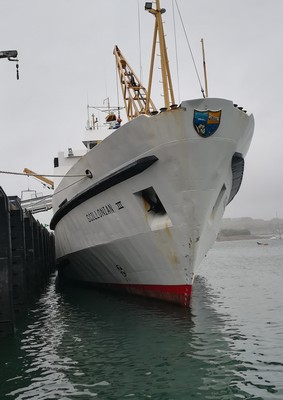 Normally when I visit the Scillies its from Wednesday to Wednesday but due to accommodation issues had to change to Thursdays, the Scillonian was packed and the Islands seem definitely busy due to everybody staying in the UK.
Staying at a very nice place called "Tremellyn Vale" which as normal is self catering, its further away from the main town than I would have liked but it was all I could get. It has a great garden with a bit of a Butterfly Meadow which is well used by Blues, Browns and White Butterflies.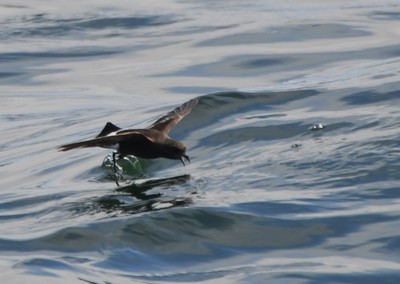 It was a bit tight for time but managed to get on the evening trip with Joe on the Sapphire, we went 6 miles south of the islands and drifted for a couple of hours, the trip is a mixed trip for fishing and bird watching. About 20 on this trip, split 50-50 and usually they also catch some Blue Shark which they tag for research before releasing them, sadly on this trip none were caught but did catch some smaller fish.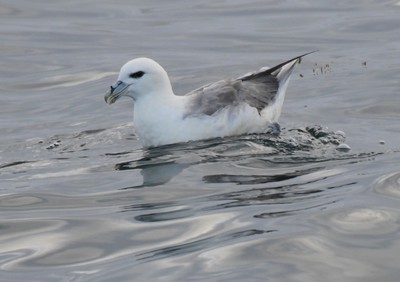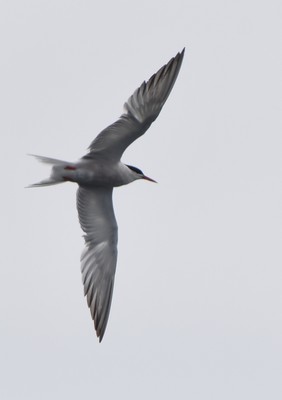 The weather was fair but the sea was quite lumpy and made taking pictures of fast moving Manx Shearwaters almost impossible.
Talking of the Manx, we had a steady stream of these birds passing the boat and was the only Shearwater we saw.
A single Great Skua put up the Gulls but didn't hang around, mainly Lesser-black Backed and Herring Gulls. Adult and Juvenile Gannets and Fulmars around the back of the boat, closer to the Islands we saw Sandwich Terns and Shags.
While we were drifting we saw several Storm Petrels some European but most were Wilsons, sadly they started to turn up as the skies started to darken making any photography difficult.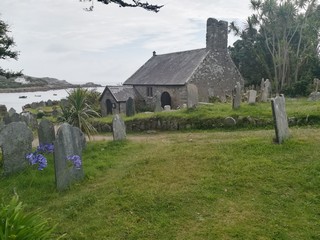 Friday morning I went for a walk taking in Old Town Bay, around the headland to Porthcressa Beach and then back home. I also went into the church and graveyard at Old Town, the church is an old Norman Church which dates back to the 1100s. There is a great variety of graves, some from the famous wrecks to the grave of Sir Harold Wilson who was Prim Minister between 1964-76. Its somewhere I have walked past many times but never visited until today, so much history here and pleased I visited.
Plenty of wild flowers and other flowers that have clearly colonised, also impressed by the number of Butterflies. Small Tortoiseshell, Painted Lady, Common Blue, White, Wall, Speckled Wood and Meadow Brown.
A few birds seen, plenty of Starling, House Sparrow, Robin, Wren, Stonechat, Collard Dove, Wood Pigeon, Herring and Lesser-black Backed Gulls and the only Wader seen was a single Oyster Catcher.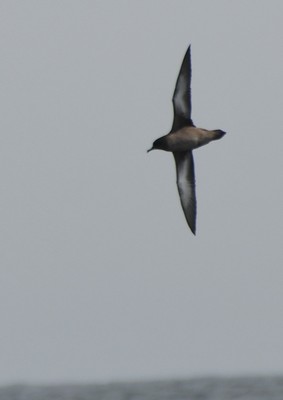 Today was the first Birder evening of the weekend, boat was full with probably 35 on the boat, good humour and plenty of banter!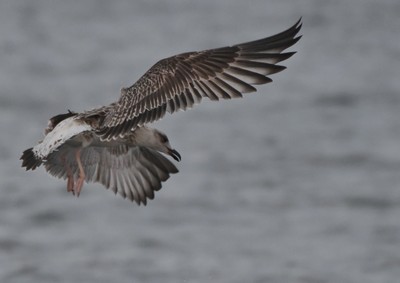 Started feeding the gulls bringing in the usual birds plus a Kittiwake, later on in the evening a very smart Juvenille yellow Legged Gull. Several Gannets and Fulmer joined the Gulls at the back of the boat.
We saw a Grey Pharalope but it was quite mobile and didn't stay around long, also like last night a Great Skua flew through putting the gulls up. A Sooty Shearwater was seen a couple of times but kept its distance as did the good numbers of Manx Shearwaters which passed the boat. We did see several Wilson Petrels as well as European Storm Petrels in the slick, one put in a good show but always with the sun behind it, one of the issues with evening trips the sun is always low and the birds flying into it.
We also saw some Dolphins that swam past the back of the boat, looked like 6 in total, always good to see.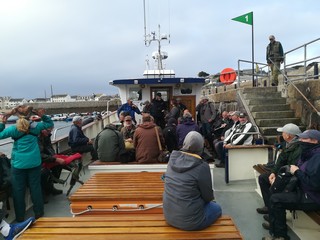 Needed to be up and out to be at the harbour to pick the boat up at 9am for the day trip, as I left I noticed the garden was full of birds including a pair of Song Thrushes which is a bird I never see when I leave home in Dawlish!
The group seemed smaller but the banter was just as good. We travelled about 10 miles south of the islands, we did the usual feeding of the gulls to bring in other sea birds and was successful in bringing in a stunning Great Shearwater, several sightings of Sooty Shearwaters, Manx Shearwaters, Fulmars, Gannets, Lesser-black Backed and Herring Gulls, several Shags crossing the back of the boat as well as several groups of Terns, looked like mostly Common but at least 2 adult Artic Terns seen.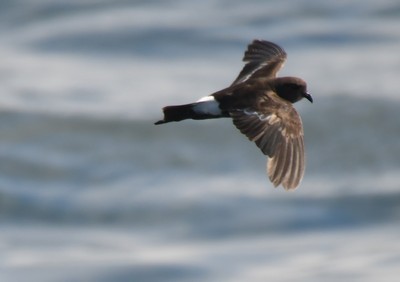 We stopped and chummed for a while and put down a oil slick to bring in the Petrels, it brought in several Wilsons as well as European Storm Petrels, we moved up and down the slick to get some close views, the sea conditions where quite lumpy making taking pictures quite challenging.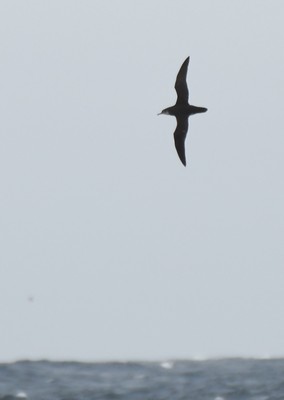 We also had several visits from a Great Skua who was hassling the Gulls for some time.
Up for the trip, 8am start so we can be back for the 4pm sailing of the Scillonian, the clouds were grey and the wind was up, so we were hoping for some large Shearwaters to turn up.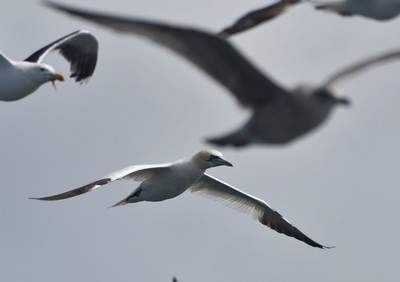 We headed south and started to drift after 6/7 miles, the sea had quite a swell and we had the odd shower which made photography challenging, well it was for me. It was quiet for the first couple of hours until European and Wilson Petrels started to turn up. We did have singles of Dunlin, Whimbrel, couple of Terns, what we thought at first was a Long-tailed Skua but when a photo surfaced it was a juvenile Artic Skua and Great Skuas put in a fleeting appearance and too quick for me to take a photo. The usual Gulls, Herring, Great and Lesser-black Backed Gull, Gannets and several Fulmars. We also had a visit from a Sunfish which swam past the back of the boat, always good to see this weird looking fish!

On the way back we came across the end of a feeding frenzy which had Dolphins, Gannets, Great, Manx and Sooty Shearwaters and several Gulls in the air with a small raft of about 15 Manx on the water which was a good end to the trip.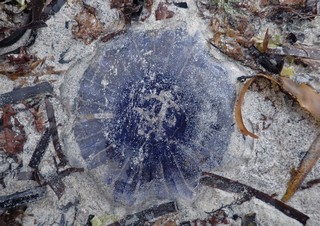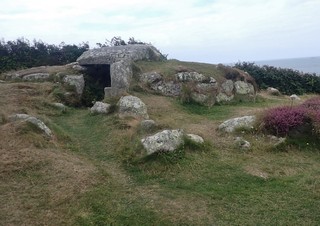 Monday morning I went for a walk to Halangy Point doing a bit of Beachcombing, the tide was in but still managed to find some stranded Compass Jellyfish also saw my first Black-headed Gulls for the trip 11 birds sat on the beach, 2 Rock Pipits and a Dunnock around the rocks. I also spent some time at the Halangy Down Ancient Village and Bants Carn Burial Chamber, love a bit of history. Nice walk back over the top past some fields, noticed good numbers of Swallows on the wires, are they local birds or birds on migration?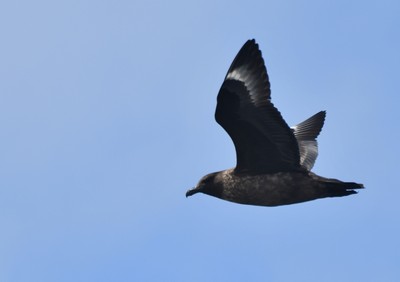 Went on the Evening Birding trip, we went 6 miles south and drifted for a couple of hours,while there wasn't much swell it was quite grey, we also didn't have much luck with birds close to the boat. The chum made a very large slick but the only Wilsons seen didn't come close and the couple of European Petrels stayed their distance. We did see a Balearic Shearwater close to the Islands but like the Sooty and Manx Shearwaters never came close to the boat which was the theme of the trip which was a disappointment. Did also see some Sandwich Terns and Skuas but all distant, they did also put out some lines to try and catch some Blue Shark for Tagging but like the birds none came close to the boat.
Tuesday was spent doing a bit of shopping and then going for a walk along the South Coast taking in Old Town Bay beach, Porth Minnick and Porth Hellick Beaches doing a bit of Beachcombing was expecting to find a bit more than sea weed but very little seen. The only waders seen were singles of Redshank and Oystercatcher, close to the Airport saw a couple of Wheatears, Rock Pipits and Raven. Artic Terns heard and seen close to the beach, also seen Pied Wagtail, Sparrow, Starling, Swallow, Collard Dove, Blackbird, Herring Gull.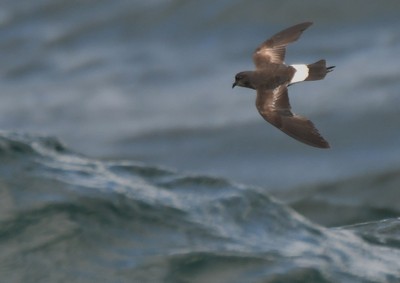 Plenty of Wild Flowers and Butterflies, Peacock, Speckled Wood, Whites, Wall and Meadow Brown all seen on the walk.
Since my last visit all the hides have opened at the Higher Moors Reserve but other than Moorhens very little seen but a nice walk. Didn't go on the evening boat trip and had a nice walk around town and down on Porthcressa Beach, noticeable by the noise the number of Sandwich Terns flying off the beach.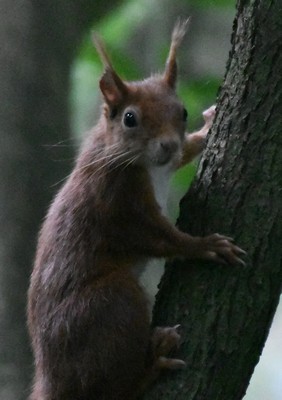 Went early to Tresco Wednesday to have a look around the Great Pool and Abbey Lake looking for the Lesser yellowlegs that had been seen from the "Swarovski Hide" but by the time I had arrived had moved to the Abbey Lake and was seen with a Wood Sandpiper, sadly on the otherside of the lake and too far to get a picture, on the Great Pool there was good numbers of Greenshank and Redshank, plenty of Coot and a few Moorhens, Mallards and some Gadwell in eclipse, Grey Heron, Black-headed and Herring Gulls. House Martins and Swallows hawking over the water, Pheasants, Blackbirds, House Sparrows, Woodpigeons, Robins, Stonechat and Song Thrush.
A few Butterflies with Red Admiral, Common Blue, Large White and Speckled Wood and while looking around the gardens had some good views of the Red Squirrels.
Last day and needed to pack up and take the bags to the pier, after a bite to eat at the cafe went for a walk around the Garrison which was poor with very little seen on land or out to sea.
I did have a lot better luck on the Scillonian close to the mainland, several hundred Manx Shearwater and 50 + Dolphin moving at speed was exciting to watch!
Its been a challenging week trying to take pictures but fun at the same time , I have many pictures of waves that are in focus and very few of birds due to the swell, speed of the birds and me not getting the settings right. It has been the best year for Wilson's for me, never seen so many. A very poor one for Large Shearwaters, only a couple of Great and Sooty, 1 Balearic and No Cory's. There was no Blue Sharks caught for tagging, No Tuna seen and very few Dolphins close to the islands, for me it means lack of food but Iam sure someone will tell me different!

Joe and Bob great hosts on the boat as normal and tried their hardest to draw them in but you can only do so much. Plenty of nice humans on the boat, some new and old faces amongst them and a good time had by all!
---
08 August 2021
Chasing Butterflies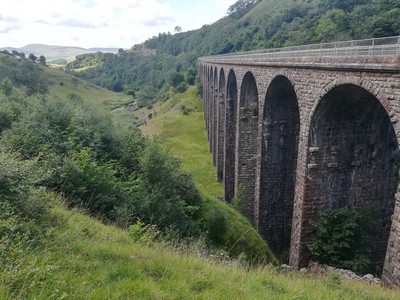 Added another 4 to the list to make 54 and have travelled some miles to get them, Smardale Gill in Cumbria for the Scotch Argus, Hatch Hill in Somerset for the Essex Skipper, Portland in Dorset for the Chalkhill Blue and Netherclay and Alners Gorse for the Brown Hairstreak which sadly I didn't get a picture of but plenty of time for that. Did visit Seaton to see what the state of play of the Everlasting Peas with a bit of a hope for the Long-tailed Blues, have a feeling it will be trip to Brighton to see them! Also went to Fontmell Down after reports of the Silver-spotted Skipper was out but I couldn't find one, more sun needed I think?
So far the list is, Large Heath, Small Heath, Black Hairstreak, Brown Hairstreak, Green Hairstreak, Dingy Skipper, Grizzled Skipper, Purple Hairstreak, White Letter Hairstreak, Essex Skipper, Large Skipper, Lulworth Skipper, Small Skipper, Small White, Large White, Marbled White, Green-veined White, Wood White, Brimstone, Orange Tip, Red Admiral, White Admiral, Purple Emperor, Adonis Blue, Chalkhill Blue, Common Blue, Holly Blue, Large Blue, Silver-studded Blue, Small Blue, Duke of Burgundy Fritillary, Dark Green Fritillary, Glanville Fritillary, High Brown Fritillary, Heath Fritillary, Marsh Fritillary, Pearl-bordered Fritillary, Small Pearl-bordered Fritillary, Silver-washed Fritillary, Gatekeeper, Speckled Wood, Greyling, Meadow Brown, Wall Brown, Comma, Brown Argus, Northern Brown Argus, Scotch Argus, Small Copper, Painted Lady, Small Tortoiseshell, Ringlet, Mountain Ringlet and Peacock.
---
05 August 2021
Tanner Beetle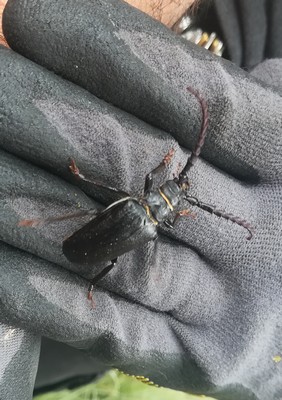 While I was shopping in Exeter walking close to WH Smiths when one of the maintenance guys went and rescued something from some interested Gulls.
It was a massive Tanner Beetle, hadn't seen one in a while and a surprise to see our largest longhorn Beetle in the middle of the shopping arcade!
It was put in a garden area away from the gulls and hopefully it stays there!
---
03 August 2021
Scotch Argus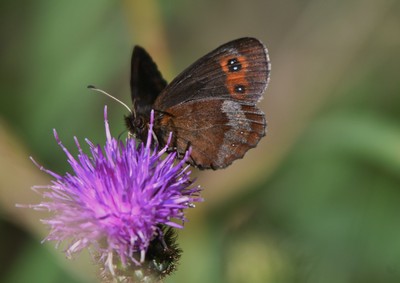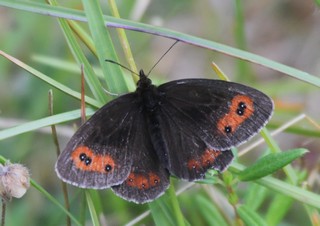 Went to Smardale Gill in Cumbria today to try and catch up with the Scotch Argus, this time last year I only saw 2 but they were everywhere, mainly males but a couple of females also but 40-50 seen!
Also saw lots of humans out with cameras looking for Butterflies, all in good mood and very pleasant company!
---
© Simon Thurgood 2022
Images on this website may not be put as any part of any collection without any prior written permission.