Blog
28 August 2016
Lyme Bay Boat Trip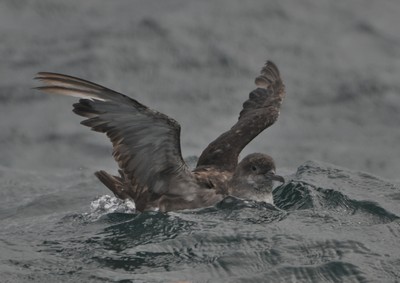 Went out again with Nigel out into Lyme Bay on the "Optimist" with Captain Nigel, it got a bit lumpy especially off Berry Head but as the trip went on it seemed to calm down.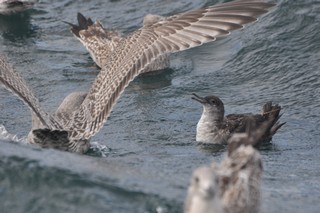 On the way out we saw a pod of 20-25 Common Dolphin moving very fast to the rear of us, in ruff seas they just looked so spectacular as they breached out of the sea.
We started to chum and for a long time we just had large numbers of Gulls with Great-black Backed and Herring Gulls of all ages, 20+ Kittiwakes, Fulmars and both Adult and Juvenile Gannets. After a while the first of 4 Manx Shearwaters came to the back of the boat and landed on the oil slick (from the chum), but not close enough for a pic. Then an Artic Skua flew in quite close to the boat but I just couldn't get pic with the rocking and rolling of the boat and the speed of the bird. We saw at least 4 Artic and at least 2 Great Skua which didn't come anywhere near the boat. What did come close to the boat was three Balearic Shearwaters, coming really close and swimming underwater after the chum, spectacular sight! They did look a bit scruffy possibly starting to moult?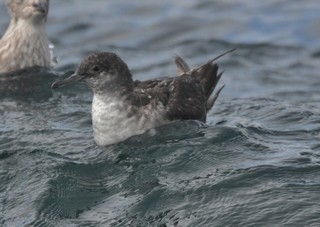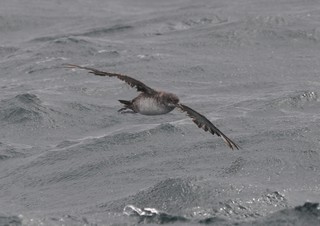 Also saw 6 Sandwich And 1 Common Tern, Guillemot, Cormorant and Shags close to the coast. We also had a surprise visit from a small wader sp. zig zagging across the waves, I couldn't work out what it was as it zipped through the gulls on the slick.
Company was great as always which always makes for good day!
---
24 August 2016
Dawlish Warren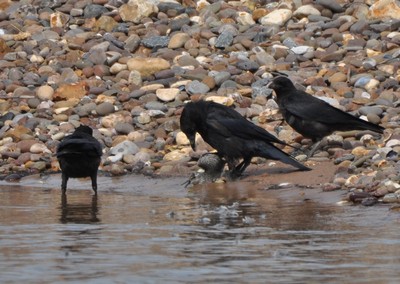 While I was away in Cambridgeshire and the Birdfair there was plenty of reports of Wryneck, Little Stint and Curlew Sandpiper so I thought I would take a look.
Typically it was quiet and all the rarities had gone although somebody had out on Birdguides there was a Little Stint at 11.30am but I was there and nobody else had put it up so Iam not sure about that report??
There was a few Knot around that was causing some confusion including me, I and others thought one of the birds at a distance looked like a Ruff but on closer inspection of the pictures it clearly was a Knot.
One bit of excitement was when a Carrion Crow caught a Knott by the island in front of the hide, 2 pecks to the head and it was all over, the Crow then plucked and ate the bird with a few Juvenile birds picking up the scraps, impressed with how fast the crow was.
Other birds seen were Redshank, Dunlin, Ringed Plover, Sanderling, Sandwich Terns, Black-headed, Herring, Great-black Backed Gulls, Cormorants, Oystercatchers, Curlew, Wheatears, Pied Wagtails, Swallows and House Martins.
Nice to see Dave, Phil and Steve and plenty of visiting birders.
---
23 August 2016
The Birdfair and other places

Normally when I go away I have a "I pad" to keep up to date but it failed miserably on this trip to Cambridgeshire and the Birdfair at Rutland Water so hopefully I cane remember everything and everybody!! I stayed at a very nice Premier Inn at Yaxley which was very close to Junction 16 on the M1 which gave me easy access to get to Rutland and the surrounding Reserves.
I arrived at the hotel at about 2pm after a good drive which for a change was trouble free, after checking in I went off for a look around part of the Great Fen, which is being developed where they are going to join up several Reserves which is quite ambitious. I parked up at the "Old Decoy Farm" and went off for a walk, as you would expect for this part of the country, Flat!!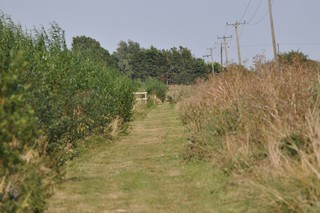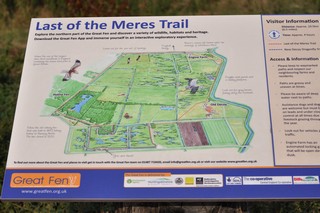 Walking around the paths which were bordered by ditches and reeds, there was Dragonflies everywhere with Hawker and Darter Species in good numbers, lots of Butterflies too with Speckled Woods seen near the woods and Red Admiral, Peacock, White Sp, Small Tortishell and Meadow Browns. A few birds around with Pied and Yellow Wagtails, Wheatear, Wood Pigeon, Magpie, Blackbird, Wren, Carrion Crow, Reed Warblers, Meadow Pipits, Pheasants, Swallows, House Martins, Buzzard, Kestrel and Marsh Harrier. I would expect earlier in the year the place would be buzzing with stuff, still a good walk. On the way home I went to find "Holme Fen" which is another part of the "Great Fen". It is a large Birch Wood, it was obvious when I found it I wouldn't have time to walk the complete site so picked out a circular walk that I could do in the time allotted.

On a very wet and windy day I spent a very rewarding day at the Birdfair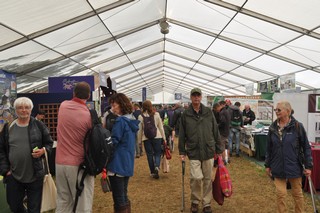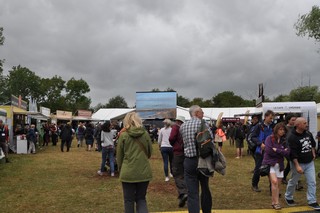 Saw lots of old friends and enjoyed going around all the exhibits. Plenty of lectures and ended up in one about Moths believe it or not! Very enjoyable too!! So much to take in and glad I got a three day pass so will be back on Saturday and Sunday mornings.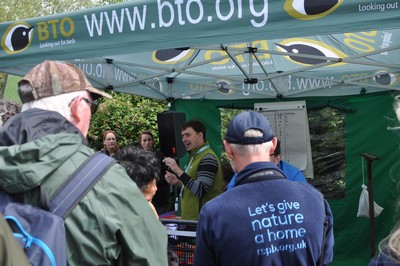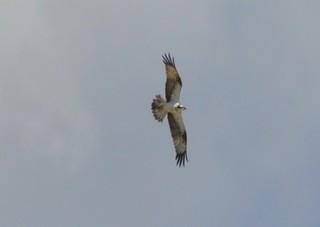 Much better day, spent the morning at the Fair and a quick look over Rutland Water.
I watched a talk by the BTO on Bird Ringing which was fascinating! Its something I always wanted to do but never found the time, Regrets, Regrets!!! I went also to the "Dunlin Hide" which overlooks Rutland Water where the Ospreys nest. The Osprey was sat on the nest as I arrived then flew off and flew in front of the hide, typically I had the small lens on the camera but still managed to get a shot!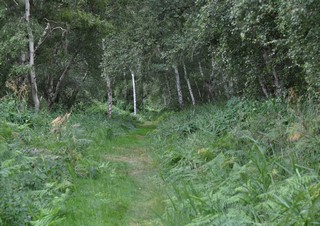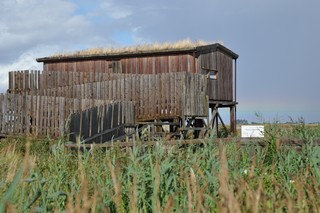 Then off to "Holme Fen" which is a large Silver Birch woodland, the walk I did took in the "Trundle Mere" lookout which looked out on to the vast reed beds. To be honest I didn't see too many birds but did see vast numbers of Dragonflies especially Migrant Hawkers, they were everywhere!! Also saw plenty of Ruddy Darters and a couple of Roe Deer, from the lookout I saw Gadwall, Pochard, Mallard, Cormorant, Lapwings, Swallows, Carrion Crows and plenty of Wood Pigeons flying about with a couple of what looked like Stock Doves. In the middle of the Woods is a lake with plenty of ducks on the water with Gadwall, Mallard, Pochard, Little and Great Crested Grebes with a very large flock of Long-tailed Tits in the surrounding scrub.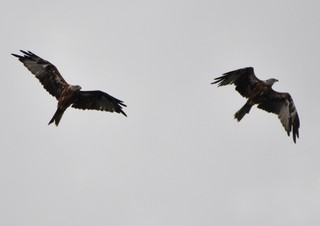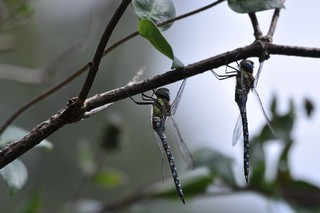 A very enjoyable walk in some stunning landscapes, on the way home I noticed 7 red Kites over some buildings which turned out to be scrapyard. It looked like they were being fed but I couldn't get very close as it was shut off. Stunning birds and their ariel displays never cease to impress me.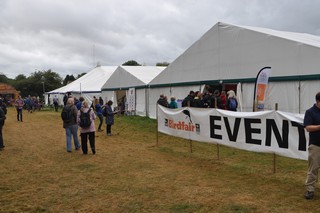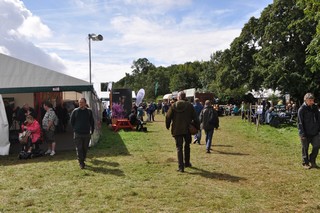 On Sunday I spent the morning again at the Fair and as it was my last day say my goodbyes, The plan was to go to Fen Drayton Lakes and on my way back to the hotel visit "Woodwalton Fen" which will be another part of the Great Fen.
Again as time was tight I only walked around half of the reserve although I think I saw most of it, like most of the reserves around here it was packed with Dragonflies! I walked around the Ferry Lagoon which had plenty of Ducks with Mallard, Tufted and Pochard with Great Crested and Little Grebes. Grey Heron, Little Egrets, Coots, Mute Swans and several Egyptian Geese on the connecting river. Black-headed Gulls and several Terns sp. flying around. In the surrounding bushes there was several Cettis Warblers, Blue, Great and Long-tailed Tits, Magpies, Carrion Crows, Woodpigeon and a few Lapwings flying over.
Then off to Woodwalton Fen which sadly I didn't have enough time to explore as I wanted, such a beautiful place made famous by the "Rothschild's". I walked out to the far bank with the vane hope of seeing a Chinese Water Deer but sadly none seen, did see Woodpigeon, Sparrowhawk, Kestrel, Mute Swan, Blackbird, Jay, Swallow Buzzard and a distant Marsh Harrier. This place definitely needs a full day so a return is a must!!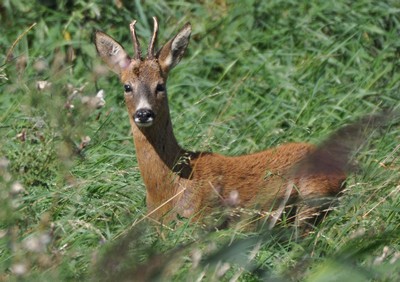 On Monday I spent the day visiting Reserves, in the Morning it was Wicken Fen which is run by the National Trust. So many Dragonflies, a few Butterflies and a couple of Roe Deer, one just stood and posed which is rare, obvious feels very safe on the reserve. I walked out to a new hide that overlooks a lake which had plenty of Coot, Little Grebe, Shoveler, Mallard, Tufted Ducks. Little Egrets, Grey Heron, Lapwings and Canada Geese. Plenty Carrion Crows, Woodpigeons, Collard doves, Starlings, Swallows, House Martins, House Sparrows, Greenfinch, Goldfinch and a few Cettis Warblers, you easily spend all day here especially if you enjoy your insects!
Typically as its a National Trust property there was a café so it was Tea and Cake!! Don't know why RSPB places don't even have a vending machine, after a good walk a cup of tea is always welcome!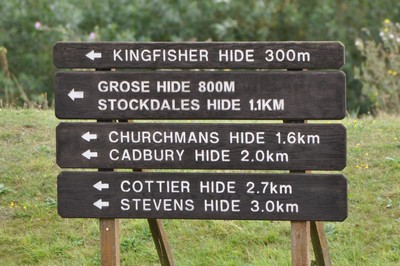 And in the afternoon I went to Ouse Washes. This I felt would just be a recce as this place is set up for winter birds, there was Tree Sparrows and other species on the feeders which was great but the washes were dry and apart from some Coot in the river very little else. I can see that in the winter the place will be packed with Waders, you though need a scope and photography would be difficult due to the distance, massive site though and worthy of a winter visit.
I did want to visit the RSPB reserve at Nene Washes but couldn't find it, apparently there is no entrance sign?? Surely they can afford one of those??
I've had such a great time these last 6 days and met so many wonderful people, old friends as well as new ones. New places to visit and some new ideas to put into practice.
---
14 August 2016
Lyme Bay Boat Trip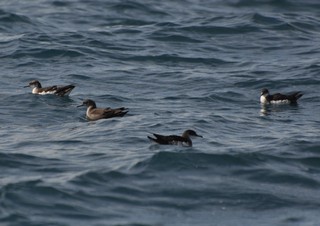 On another beautiful sunny day, I joined Nigel on the "Optimist" and went out 6-7 miles into Lyme Bay. We saw a couple of Harbour Porpoise and some Common Dolphins off Berry Head which was a great start to the trip. We saw another 12 or may be the same animals on our way back but a lot further out, fantastic to see!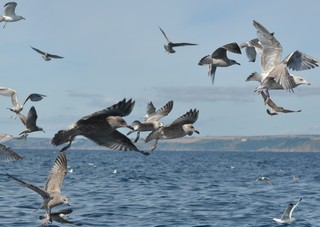 Nigel "Chummed" twice and I was glad it was him as it stunk!! It certainly brought the birds in but sadly only gulls, Herring, Great and Lesser-black Backed Gulls of all ages. Lots of Juvenile Herring Gulls especially on the first chum. We also saw Gannett, Kittiwakes, Cormorants, small rafts of Guillemots and a Great Skua chasing some gulls in the distance, sadly never came anywhere near the boat. Saw about 25 Manx Shearwaters, lucky to find 2 rafts of 5-8 birds on the water, one of them had a Balearic Shearwater which was a lucky find.
Good mornings birding with a great bunch of people.
---
11 August 2016
Somerset Levels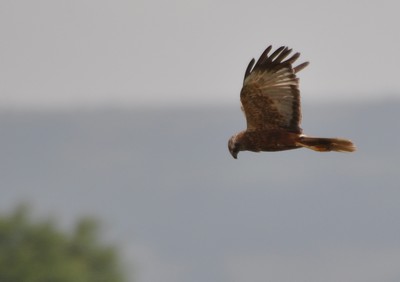 Thought I would go up to Somerset for a visit as I hadn't been there for some time. I knew from reading the SOS Forum that there had been plenty of changes with the new car park and new hides both on Shapwick and Ham Reserves so was looking forward to the visit. I was also looking forward to seeing one of my favourite birds the Marsh Harrier which is a resident on the Levels.
I thought apart from Shapwick and Ham I would visit Catcott and Greylake Reserves although because its August I wasn't expecting to see loads.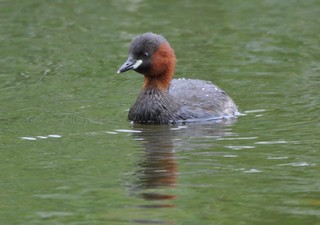 The weather was grey and windy which was a bit disappointing but the Marsh Harriers were out in force playing on the wind, I saw 3 alone at Mere Hide on Shapwick and I got some great shots. I also saw the Osprey on Noah's although I couldn't get in the hide as it was packed. I had to put up with watching it from the track as well as a Hobby and 3 Great Egrets which was a result! Saw lots of ducks on the scrape which was mainly Gadwall with a few Mallard, the Gadwall all looked like they were in Eclipse. Also Little Egret, Mute Swan, Coot and Moorhen, Herring, Great-black Backed and Black-headed Gulls in water and flying over. Wood Pigeon, Carrion Crow, Buzzard also fly overs. Smaller birds seen were robin, Long-tailed, Blue and Great Tits, Chaffinch and Wrens.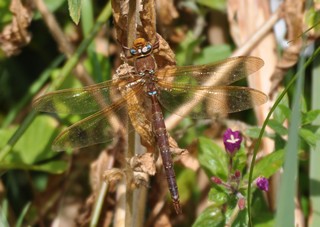 On Ham in front of the 1st Viewing platform they were clearing Reeds and burning them with smoke going over the reed beds I didn't venture any further up the track and didn't see the new Avalon Hide. I did go on the opposite side and watch the Little Grebes with their chicks which put on a show for me. Also saw Grey Heron, Mute Swan, Cormorant, Mallard, Gadwall, Tufted Ducks, Great Crested Grebes with young, Coot and Moorhens.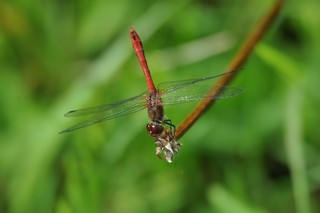 Then off to Catcott for a quick visit, not a lot on the field as it hadn't flooded yet but there was a Marsh Harrier quartering the far side, Kestrel, Grey Heron, Little Egret, Carrion Crow and Wood Pigeons flying over.
Greylake was void of birds but so many Butterflies and Dragonflies with Peacock, Red Admiral, Small Tortishell, Painted Lady and Large Whites all on the Valerian. Some great Dragons with Broad Bodied Chaser, Brown Hawker and Ruddy Darter all seen which brought this brilliant day to a close. Met some nice people today as well which always helps
---
09 August 2016
Meeth Quarry and Ash Moor Reserves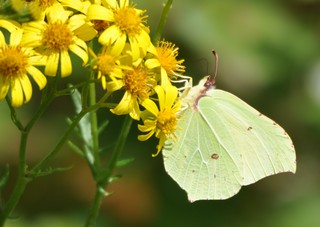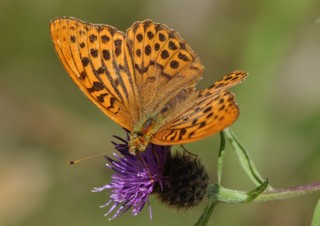 Went to Meeth Quarry in North Devon to try and take some pictures of some Wood White which is a Butterfly I have failed to connect with. I also took the opportunity to visit this new Reserve that had recently been acquired by the Devon Wildlife Trust. I also didn't realise that Ash Moor, another Reserve owned by the Devon Wildlife trust was next door so visited both of them.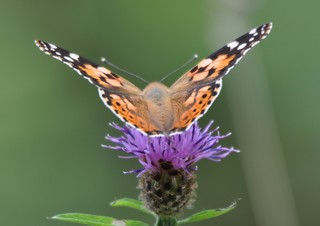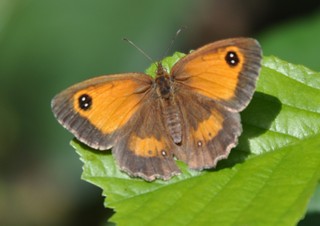 There was so many White Butterflies, defiantly Small and Large but I cant 100% say I saw a Wood, I saw 15 Species of Butterflies without really putting in much effort! Apart from the Whites I saw a worn Dark Green and several Silver Washed Fritillaries, Small Skipper, Holly and Common Blue, Peacock, Red Admiral, Gatekeeper, Meadow Brown, Small Copper, Speckled Wood, Brimstone and Painted Lady.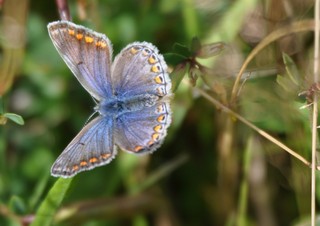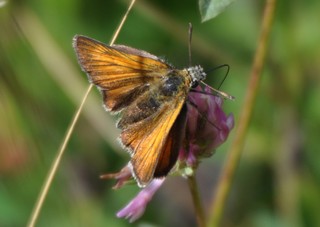 Also saw a few Dragons with Common Darter, Emperor and a few Hawker sp. probably Southern Hawkers.
Met quite a few other people looking for Butterflies and stuff, great day out and me thinks I will be visiting again soon!
---
07 August 2016
Lyme Bay Boat Trip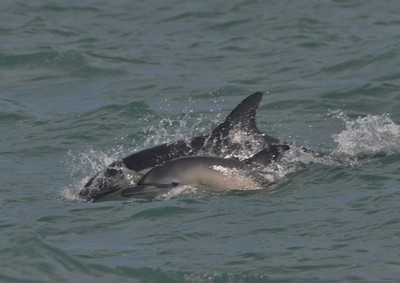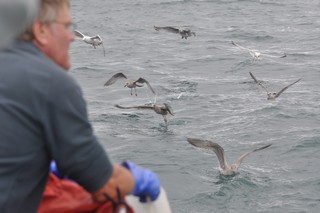 For a second week in a row I went out with Nigel S and Nigel the skipper of the "Optimist" 6 miles out in the bay. The boat was full and a great atmosphere, the sea was a bit more lumpy compared with last week which made it difficult to move around and take pictures, I had many pictures with other peoples heads in!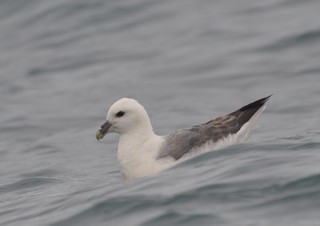 A great selection of birds which were brought in by the "Chumming" done by Nigel.
Plenty of gulls with Herring, Lesser and Greater-black Backed Gulls and of all ages! Gannets, again of all ages, Fulmar, several rafts of Guillemot and a few Razorbills. Oystercatcher's, Turnstones, Cormorants and Shags.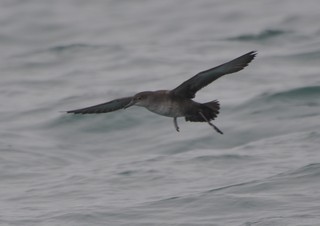 A couple of Storm Petrels were seen and gave great views, we also saw 60+ Manx Shearwaters, but some of these might have been birds flying around the bay so they might have been counted more than once. At least 1 possibly 3 Balearic Shearwater, one came and fed on the chum behind the boat! One Artic Skua flew over the boat and a Great Skua harassed some of the gulls around the boat, all exciting stuff!!
We also saw 2 Harbour Porpoise by Berry Head but the best of all was seeing a pod of 18-20 Common Dolphin, just a fantastic sight!
Had such a great time with a great bunch of people!
---
05 August 2016
Powderham, Exminster Marshes and Back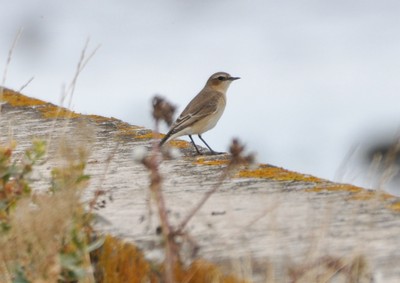 Went on a walk up the River Exe from Powderham Church then up to Turf then a circular walk around Exminster Marshes then back to the car which was parked up at the church.
The Rookery was quiet at the car park and the only birds about was the House Martins that nest in the "Vergers Cottage", they were busy hawking around the surrounding fields.
The tide was going out and the tideline was busy with Black-headed Gulls looking for food, there must of been hundreds of them along the river. Other birds seen were Little Egret, Herring and Great-black Backed Gulls, Shelducks with Juveniles, Cormorants, Curlew and Redshanks. Also seen A Female Wheatear and a family of Pied Wagtails on the sea wall. At Turf there was 20+ Mute Swans and to my surprise 4 Black Swans, not sure were they have come from??
In the neighbouring fields there was a couple of Canada Geese, large numbers of Rooks, Carrion Crows and a few Jackdaws looking in the pasture for food. Goldfinches were feeding on the Thistles.
Around the reserve there was few birds, all the pools were dried up, but I did see a Moorhen and a Grey Heron in one of the ditches and a Buzzard loafed around in the sky.
Did see plenty of Butterflies, loads of Large Whites in the fields close to the church, Small White, Brimstone, Common Blue, Peacock, Red Admiral, Gatekeeper, Meadow Brown and Speckled Wood. No Dragons seen though which was a surprise?
Nice walk around and met some nice people which is always a bonus!!
---
04 August 2016
Seaton Marshes and Aylesbeare Common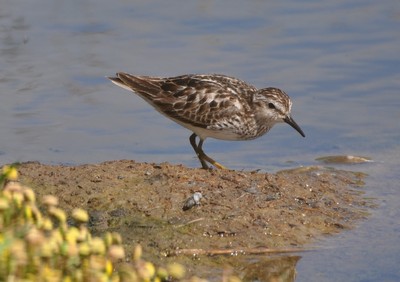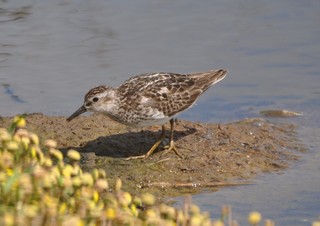 Not originally going back to Seaton, but there was a call to say there was a Temmincks Stint as well as the Least Sandpiper. Typically by the time I got there the bird in question had flown off. It turned out to be a 2nd Least Sandpiper and not a Temmincks!
Plenty of people around and difficult to park, sadly a few less than sociable individuals who were there just to collect the "tick" than enjoy the moment, their loss!! Sadly a different atmosphere to yesterday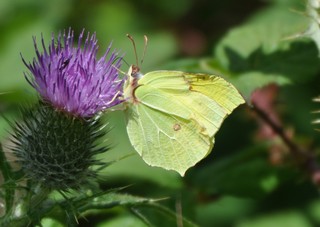 The Least Sandpiper was showing very well and gave some great poses, plenty of other birds about with Common and the Wood Sandpiper, Dunlin, Black-tailed Godwits, Shelduck, Mallard, Black-headed, Herring and Great-black Backed Gulls, Curlew, Oystercatchers, Moorhen, Cormorant, Goldfinch and Dunnock.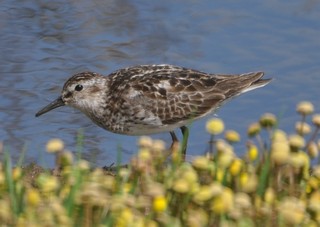 Then off to Aylesbeare Common to see if I could find some Dartford Warblers, it was quite windy and seemed nothing much about and sadly I didn't see any Warblers but did see Stonechat, Coal, Blue and Long-tailed Tits, Blackbird, Goldfinch, Linnet, Magpie, Raven and a hunting Kestrel. Met a few other birders who also had no luck with the Dartford's but did see Yellowhammers and Redpoll which sadly I missed!
I did see plenty of insects with 13 species of Butterfly and 3 species of Dragonfly! Small Heath, Grayling, Speckled Wood, Holy Blue, Small and Large White, Gatekeeper, Meadow Brown, Red Admiral, Large Skipper and Silver Washed Fritillary. Dragons were Emperor, Southern Hawker and Common Darter.
Apart from meeting a couple of arrogant numpties its been a great day with far more nice people than not!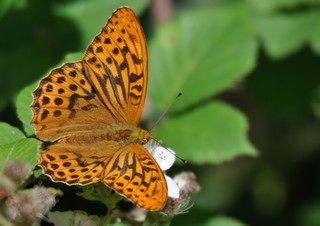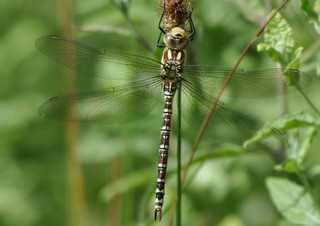 ---
03 August 2016
Least Sandpiper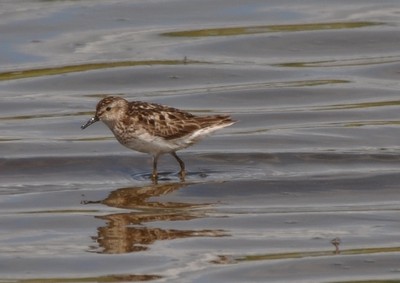 A Least Sandpiper, a North American Vagrant, had flown in to Blackhole Marsh at Seaton Marshes and as there is on average only 1 reported per year in the UK I thought I better go and see it!
When I arrived it was on a mud spit a little distance from the Island Hide and from the other end which was closer you had the sun right behind it. But I got lucky and it flew closer to the hide and showed very well. It was a bit of a bun fight as everybody wanted to see it and take some pictures and thankfully it was all good humoured and everybody got a view.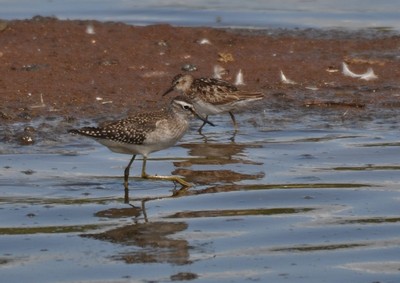 A Wood Sandpiper also showed very well, other birds on view were Common Sandpiper, Ringed and Little Ringed Plover, Dunlin, Black-tailed Godwit, Shelducks, Moorhens, Woodpigeons, Goldfinch, Linnet, Carrion Crows and Little Egrets.
Great day out and good to meet so many old faces that I hadn't seen in a while, great atmosphere!
---
© Simon Thurgood 2022
Images on this website may not be put as any part of any collection without any prior written permission.