Blog
14 August 2014
Selsey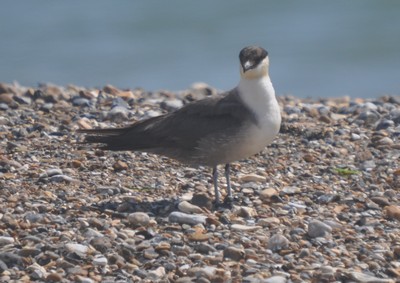 Went on a long drive from Dawlish with the hope that the Long-tailed Skua which had been around Selsey in West Sussex would be still there. After a pit stop in Dorset and 3hrs driving I arrived at the East Beach car park at Selsey and found a group of Birdwatchers and Photographers waiting on the beach. I had been told that it comes into roost at high tide and likes this spot, I did think that with this many people around it would go else where especially with children playing on the beach. But it arrived bang on cue and settled on the beach.
The next problem was to get into position to take some photos of this fantastic bird as the bright sun was behind it. Thankfully the bird didn't seem to mind all the fuss and stayed on the beach for about 45 minutes before flying off towards the west. I took over 250 pictures which I got down to 6 which you can see in the bird gallery.
---
12 August 2014
Bee-eaters and Woodlarks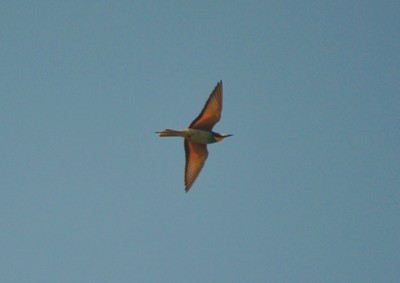 Pictures are up from my trip to the Isle of Wight to see the Bee-eaters, there are 4 of them who are looking after a nest on the Wydcombe Estate (in the south of the island) A designated public viewing point has been set up overlooking the birds' favourite feeding area so that visitors can get the best possible views of them. If you want to go and see them, the Wydcombe Estate is located at PO38 2NY (grid reference SZ511787).
I spent most of the day there and only managed to get the odd flight shot as they where feeding over the hedge. It was also good to meet so many other people from all over the country who had come to the island to see the birds.
I stayed in the New Forest and spent the time there looking for Woodlark which I found around Beaulieu Road railway station. It took me a little time but was lucky to find 3 together. Go to the bird gallery to see the pictures.
---
© Simon Thurgood 2022
Images on this website may not be put as any part of any collection without any prior written permission.