Blog
30 July 2019
Monday

Had to go to Exeter today, so took my camera so that I go on to Topsham for a look around.
Parked up in "Mary Arches" car Park on the top floors and got some great views of the Peregrines flying around, sadly a bit far away for the camera, but still great to watch.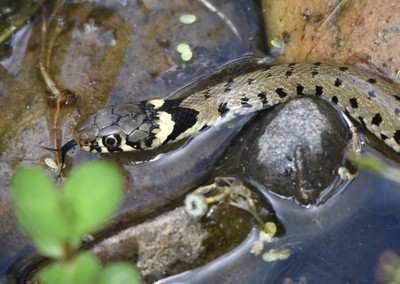 After I got my stuff done off to Darts Farm to park up and walk down the Cycle Track, past Goosemoor, in the hide, the view point over the Clyst and the Goat walk looking over the Exe.
The tide was out so a lot of the birds were at a distance, certainly there seemed to be a lot of both Redshank and Greenshank about, Curlew dotted about the mud banks and a few Godwit and Dunlin spread over all places.
Plenty of Black-headed Gulls, but couldn't find any Mediterranean Gulls. Herring Gulls of all ages, especially off the Goat Walk. Plenty of Ducks from the hide but many of them seemed to be in "Eclipse" and I find identifying these birds something I struggle with.
Moorhen, Coot, Little Egret, Grey Heron, Carrion Crow, Buzzard, Swallow, House Martin, Robin, Blackbird, Goldfinch, Mute Swan and 50+ Canada Geese in front of the hide also seen.
A real joy was to watch a Grass Snake in the Pond by the hide at Bowling Green, looked like it was chasing Tadpoles, a real privilege to see this!
---
28 July 2019
Powderham Church and Exminster Marshes circular.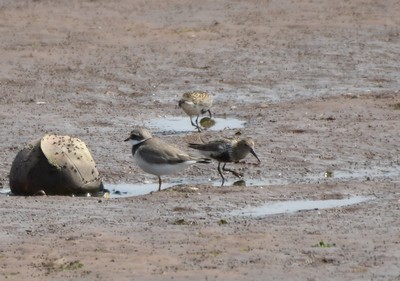 Managed to get out late morning which is the first time this weekend as life getting in the way!
Parked up close to the Church at Powderham, the bells were ringing and the car park was full, not sure if thats Church goers or people walking. The bells sounded good and loud but still could hear birds singing, especially a Blackbird that was going for it stood on a Gravestone trying to out do the bells! House Martins that are nesting in the Lodge were busy, but the Rookery seemed empty and all the birds have left for the fields.
Along the fields towards Turf plenty of Swallows and House Martins hawking over the pasture, Blackbird, Robin, Wren, Goldfinch, Pheasant and a Buzzard loafing about in the air.
On the Exe, plenty of mud as the tide was out, a few waders about with Dunlin, Ringed Plover, Redshank, Greenshank, Curlew and Black-tailed Godwit, also Mute Swan, Canada Geese, Little Egret, Black-headed , Herring and Great-black Backed Gulls of all ages. Also along the wall and close by Carrion Crows, Rooks, Pied Wagtail and a flock of about 50 Starling.
Fairly quiet around the reserve and canal, plenty of Gulls sat on the pasture, mainly Black-headed but some Herring Gulls, Wood pigeon and a single Stock Dove. A Cettis Warbler with a Juv flew between bushes I passed on the canal track, Swallows, House Martins, Pied Wagtails, Starling, Carrion Crow, Rook and a Grey Heron was all that was on offer on the bird front.
Eight species of Butterflies with a few Painted Lady, Red Admiral, Peacock, Meadow Brown, Gatekeeper, Speckled Wood, Small White and Comma.
One of the joys today was to see so many happy people, walkers, runners, cyclists, dog walkers, fishermen on the canal, families, kids and the older generation. Just great to be out with everybody and to meet up with Ian, the only other person interested with the bird population. hahaha
---
25 July 2019
46 Up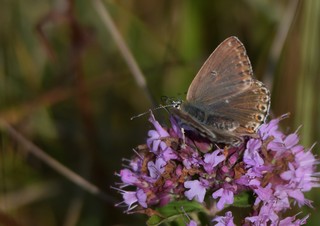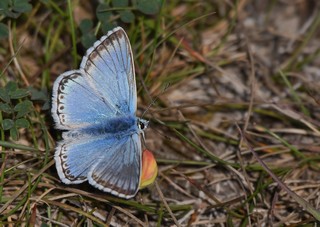 Spent a couple of days in Dorset chasing Butterflies in this glorious weather. Spending time in Alners Gorse, Maiden Castle, Touts Quarry and High Angle Battery on Portland.
4 new species with Chalkhill Blue, Grayling, Essex Skipper and a flighty Brown Hairstreak who wouldn't settle for a photo.
Also saw 18 other species with Peacock, Red and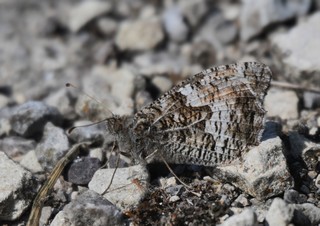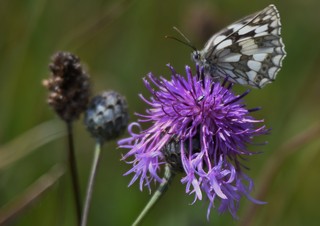 White Admiral, Large and Small Skipper, Ringlet, Small and Large White, Brimstone, Purple Hairstreak, Gatekeeper, Speckled Wood, Marble White, Common Blue, Comma, Small Heath and Small Copper.
Met some great Butterfly enthusiasts, full of knowledge and great company!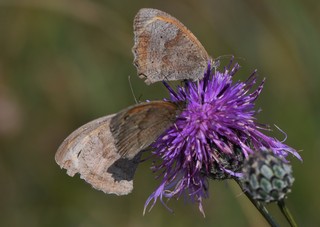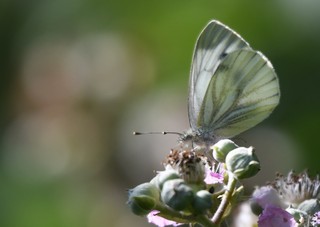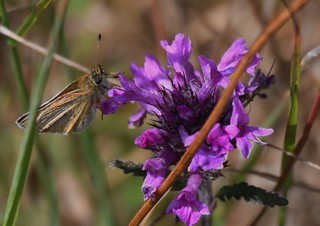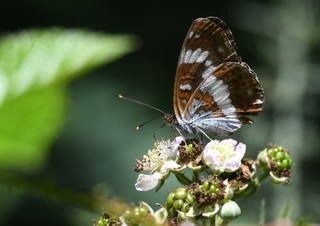 ---
21 July 2019
Dartmoor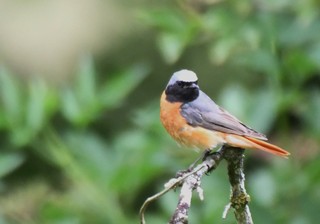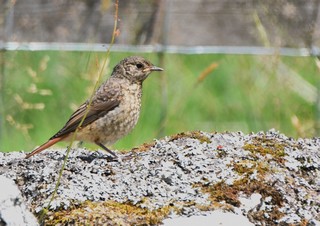 Today I planned to go up early on the moor as the weather was supposed to be good, but when I woke up it was grey and drissle which is not what it said in the forecast! So decided to go for breakfast at the Holden Grill (very nice too) and go on from there hoping that the clouds would clear.
Went up through Widdicombe and up onto the moor and did a slow circular drive until I got to Challacombe farm and parked up.
On route saw plenty of birds, all the Corvids, Raven, Rook, Carrion Crow, Jackdaw, Jay and Magpie, Woodpigeon, Stockdove, Pied Wagtail, House Sparrow, Chaffinch, Robin and a flock of 100+ Starling on a grass field that was flushed by something.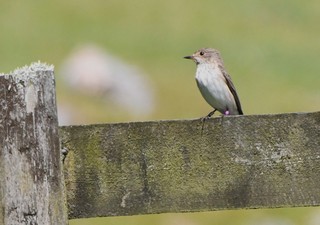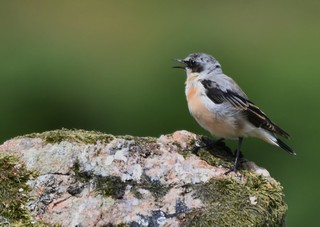 At Challacombe I did a circular walk around the farm, there was a meeting there but not sure who they were but thankfully not in a area I wanted to go. I sat down and I wasn't disappointed, its an area I had noted before and sure enough Redstart and Spotted Flycatcher very quickly in view, there was a couple of Juv Redstart as well as a smart male. The Flycatcher was catching flies and taking it to a bush near by where there was at least 1 Juv waiting for food. Also Willow Warbler and Chiffchaff, Nuthatch, Chaffinch, Linnet and Robin close by. Plenty of Swallows and House Martins, Blackbirds, Mistle thrushes and some noisy Ravens flying over.
Drove up to Headland Warren and parked up and walked to the farm, a bit breezy and the Bracken was quite overgrown and not easy to see anything sat on rocks but did see Adult and Juv Wheatear, Stonechat, Winchat and Meadow Pipit.
Very enjoyable session on Dartmoor, got back to Dawlish as the event on the lawn was winding down so took some time to park up, did pop down to see the old cars on show, the Cortina Mk1 brought back memories of my youth and we will leave it there!!
---
20 July 2019
Out and About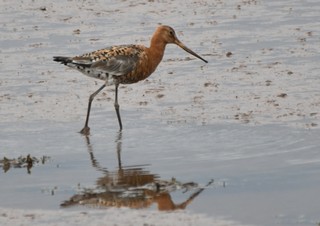 This last week all my plans went out of the window about going to Dorset to chase some more butterflies, sadly life got in the way so ended up staying in Devon and managed to do three good walks.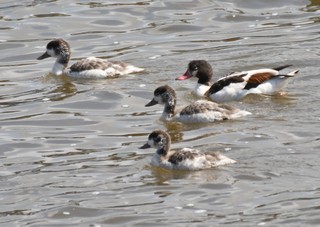 First one was from Powderham Church, up the River Exe and did a circular walk around Exminster Marshes and back to the car, the second was I parked up at the top of Emsworthy Mire, I walked across the reserve and hoped to get cuppa at the mobile cafe at Hound Tor but typically for me it wasn't there, so turned around and returned to the car by the road. On my third walk I parked up at Darts Farm, walked down the cycle track to Goosemoor and then on to the hide, after a short stop here I went to the viewing point on the Cylst, then the Goat Walk and back to Darts Farm via Monmouth Street and the main road.
Typically for this time of year not that much about, a Osprey on the far side of the Exe, plenty of Shelduck and young on the Exe.
Waders look like they are building up around Topsham with good numbers of Redshank, Dunlin, Curlew and Godwits, many still in breeding plumage.
Saw 10 species of Butterfly but didn't see any Dragons , just a few Damselflies which was a surprise, especially at Emsworthy.
Good to catch up with Dave B and Dave H amongst many others on my travels.
---
14 July 2019
Lyme Bay Boat Trip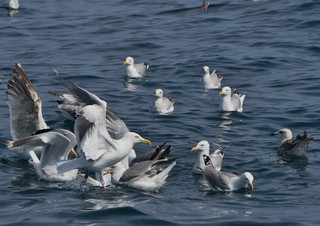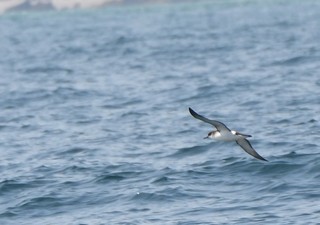 Out for a four hour trip into Lyme Bay organised by Nigel S on the "Optimist" skippered by Nigel L. As normal the boat leaves Brixham with 12 souls including the captain after the usual safety checks and talk.
The sea was a bit choppy, especially around Berry Head, but calmed down considerably the further we headed out. At about 8 miles out we started to "Chum". On the way out we had already seen Balearic and Manx Shearwaters but around the boat it was mainly gulls with Herring, Lesser and Greater-black Backed Gulls, Fulmar, Kittiwake and several Gannets.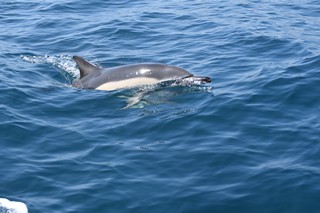 Around Berry Head we saw several Mediterranean Gulls both on the way out as well as coming in.
A few Guillemots sat on the water as well as Shag and Cormorants sat around the harbour and coast, others saw some Scooter but I missed these, one thing I didn't miss was a pod of 10+ Common Dolphin which gave a show around the boat, also some distant views of 3 Harbour Porpoise.
Great to meet up with everybody and a very enjoyable trip.
---
11 July 2019
42 Up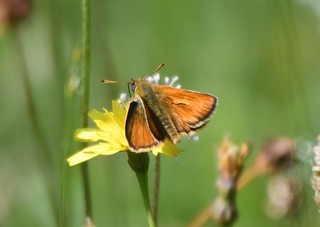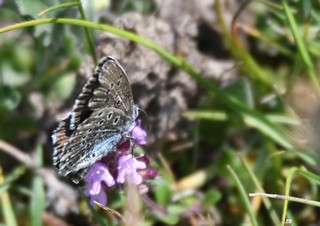 Since coming back from Svalbard I've been trying to catch up with the Butterflies.
So this last 7 days I've been to 13 areas known to me over the 5 Counties of Devon, Dorset, Somerset, Hampshire and Wiltshire.
The reserves/areas were Dawlish W, Haldon, Aish Tor, Arne RSPB, Durlston CP, Corfe Castle and car parks, Martin Down in Hampshire,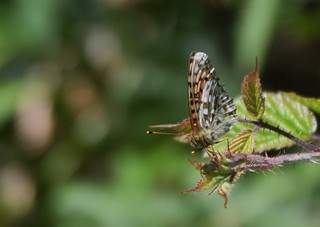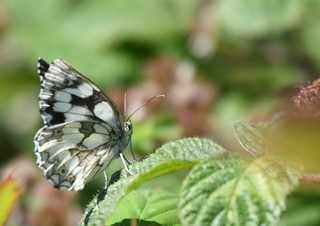 Badbury Rings, Bentley Wood, Alners Gorse, Dunsford Meadows, Ashcliffe Forest and Collard Hill.
New for this year are Purple Emperor, White Admiral, White Letter Hairstreak, Purple Hairstreak, Large Blue, Silver-studded Blue, Ringlet, Small Skipper, Ludworth Skipper, Gate Keeper, Silver-washed Fritillary, High-brown Fritillary, Dark-green Fritillary and Marbled White.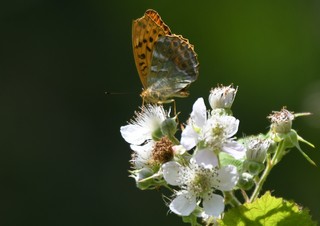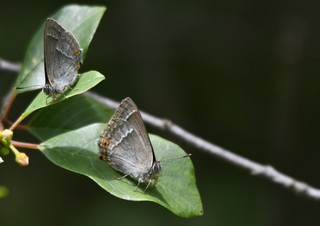 Also saw in varying numbers Small-pearl-bordered Fritillary, Meadow Brown, Small White, Green-veined White, Large White, Red Admiral, Painted Lady, Small Heath, Common Blue, Comma, Brimstone, Small Copper and Speckled Wood.
Some wouldn't sit for a photo such as the White Admirals at Ashcliffe and Alners Gorse and a Purple Emperor just flew around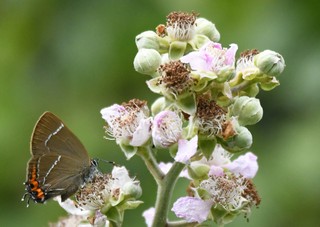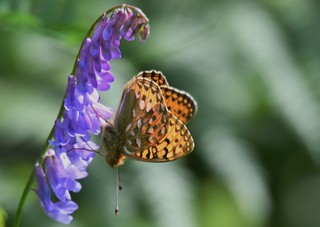 my car at Bentley Wood and then flew to the top of the trees with a few others. Some like the Large Blue were quite worn.
Met lots of nice people and its been fun stood in meadows of flowers talking about butterflies and flowers, also nice to be in Ashcliffe Forest and not see a single human for 2+ hrs.
Been to these Reserves before with the exception of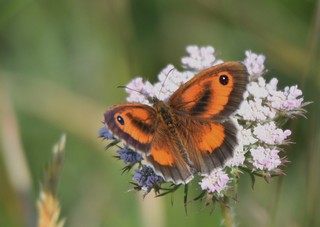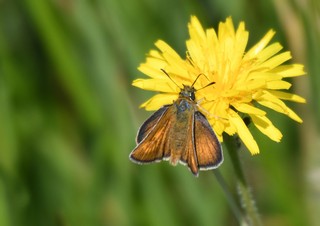 Durlston CP and as my first visit I was very impressed with the Butterflies and Wild Flowers, this wont be my only visit as I expect I will be back!
Going to try and get some more next week if the weather holds out.
Still missing Greyling which might need a journey to the coastal footpath in the South Hams, also Essex Skipper, Chalkhill Blue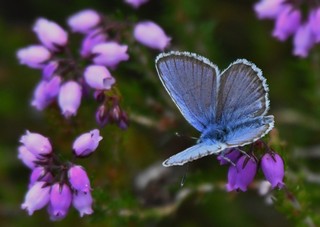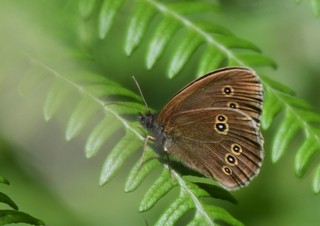 as well as a few Migratory Butterflies such as Clouded Yellow. Lets hope the weather is ok for next week.
Iam a bit behind last year and dont think I will catch up as I've missed things like Glanville Fritillary but there is always next year!
---
© Simon Thurgood 2022
Images on this website may not be put as any part of any collection without any prior written permission.