Blog
28 July 2015
Dawlish Warren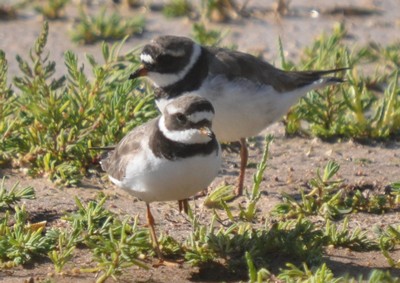 As there was plenty of Terns on show and the tide was high at 5pm I went out to the Warren.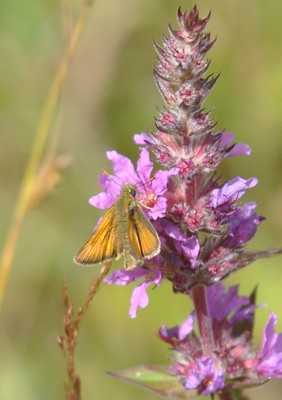 Although the tide was high it wasn't high enough to push the birds closer towards the hide, that looks like another trip tomorrow!
Still plenty of birds about though with about 100+ Terns both Adults and Juveniles. They were mostly Sandwich Terns with a few Common, there might have been other species there but I didn't see them.
There was about 200 Oystercatchers with Redshank, Dunlin, Ringed Plover, Sanderling and a Knot in summer plumage, sadly to far away for a pic!
There was also Cormorants, Little Egret, Mute Swans, Black-headed, Great-black Backed and Herring Gulls. Also Carrion Crows, Pied Wagtails and Linnets.
On the beach there was about 25 Black-headed Gulls with Great-black Backed and Herring Gulls further up the beach, Terns flying in with food and some Cormorants out to sea.
Several Canada Geese on the Golf Course with House Sparrow, Dunnock, Linnet, Stonechat, Skylark, Blackbird, Starling, Magpie, Greenfinch, Goldfinch, Reed Bunting, Woodpigeon, Carrion Crow, Chiffchaffs and Great Tits being seen around the rest of the reserve.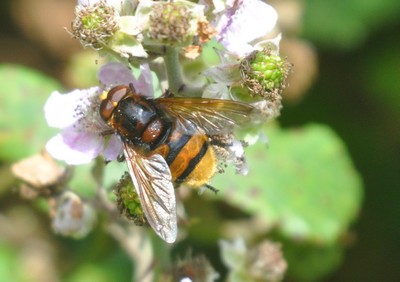 When I left at 6pm there was large numbers of Swallows, House Martins and Swifts hawking over the carpark, there was at least 25 Swifts which was great to see all in one place, they slowly drifted over the railway line and disappeared over the holiday park, such a great site watching the flying skills of these birds.
I had a great time with the Butterflies with seeing 15 Species, the best being a Holly Blue by the Crocus area, sadly it wouldn't sit still and went over the golf course the others seen were Small, Large and Green Veined White, Comma, Speckled Wood, Peacock, Small Copper, Gatekeeper, Meadow Brown, Common Blue, Small and Large Skipper, Brown Argus and Red Admiral. Also plenty of Burnet moths around the place, some of the butterflies looked very worn especially the Meadow Browns but the Brown Argus and Small Copper looked fresh and new.
Also good to see some Dragonflies, a few Common Darters and 3 Hawker sp flying around.
Plenty of Damsel Flies, Wasps, Ladybirds, Crickets, Grasshoppers and Hoverflies about! One of the Hoverflies was a Hornet Mimic, big sod!!
The reason for all these insects is the Wild Flowers and Brambles, add some sun and away we go!!
Seen a few humans about and all behaving themselves and happy which is the way it should be!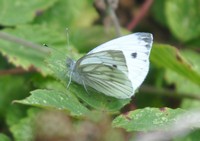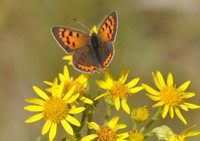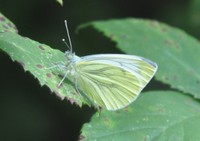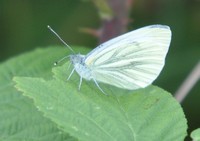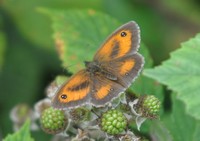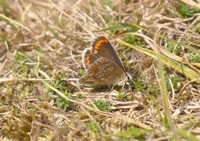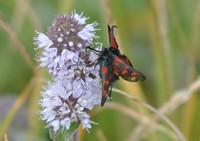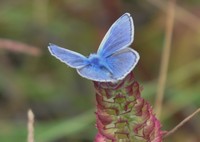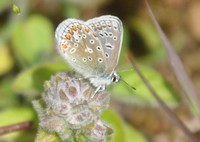 ---
26 July 2015
Black-headed Gull 20L9
Got a Email from Tim Ball with this info about the Ringed bird I put up on the Blog yesterday. Big thank you to Tim for his prompt reply.
Black-headed Gull - White 20L9
EY09109 1 15/06/2013 Hosehill Lake LNR: 51°25'N 1°5'W (SU6469) (West Berkshire)
RR 04/07/2013 Hosehill Lake LNR: 51°25'N 1°5'W (SU6469) (West Berkshire) 19 days
VV 30/05/2014 Bowling Green Marsh, Topsham: 50°40'N 3°27'W (SX9787) (Devon) 185km WSW
349 days
VV 11/06/2014 Bowling Green Marsh, Topsham: 50°40'N 3°27'W (SX9787) (Devon) 185km WSW
361 days
VV 02/07/2015 Bowling Green Marsh, Topsham: 50°40'N 3°27'W (SX9787) (Devon) 185km WSW 2
yrs 17days
VV 25/07/2015 River Exe Turf Lock: 50°40'N 3°28'W (SX9686) (Devon) 186km WSW 2 yrs 40days
VV = alive and prob healthy, ring or colour marks read in the field, not by ringer
---
25 July 2015
Powderham, Exminster Marshes and Back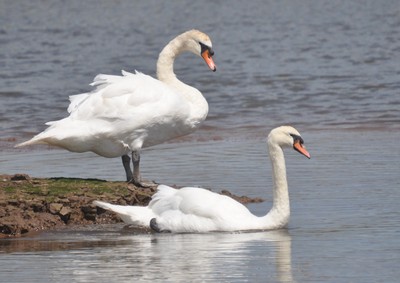 I parked up at Powderham Church to do a circuit around Exminster Marshes, when I got out there was something missing? The Rookery is was quiet! All the young must have left leaving a eerie silence.
There was though House Martins still around the house opposite the church as well as Wood Pigeon, Carrion Crow, Swallow and Goldfinch.
The tide had started to go out showing some mud with Little Egret, Mute Swans, Dunlin, Whimbrel, Black-tailed Godwits, a couple still in there beautiful summer plumage.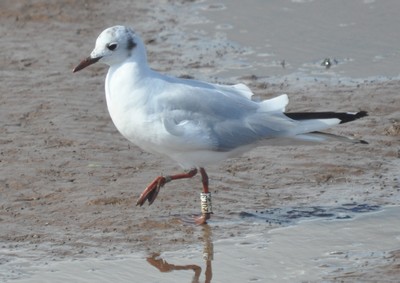 Oystercatchers, Cormorants, Carrion Crows and Rooks, Pied Wagtails on the sea wall with Swallows hawking for flies over mud areas close to the shore. Herring and Black-headed Gulls in large numbers, saw 3 birds with rings but only one I could read and it looks like it was ringed at the "Cotswold Water Park" but Iam waiting for confirmation.
Very little in the fields this side of the railway line with just a Grey Heron, some Corvides in the pasture and Goldfinches in the Thistle heads.
The other side of the railway track there was a large group of gulls, possibly 200+ and looking through my bins they looked mostly Black-headed Gulls and a few Herring Gulls.
At Turf the tide had gone out a little showing a large group of Curlew upstream on the mud with Shelduck, Black-headed Gulls in large numbers and House Martins and Swallows hawking over the shoreline.
Also at the shoreline a couple of Painted Ladies and a Broad -bodied Chaser was great to see.
Around the rest of the walk I saw/heard Sedge and Reed Warblers, Family of Blue Tits, Goldfinch, Chaffinch, Wren, Greenfinch, Starling, Carrion Crow, Song Thrush, Woodpigeon, Magpie, Canada Geese and a Peregrine Falcon flying past with its pray, something black? Moorhen/Coot???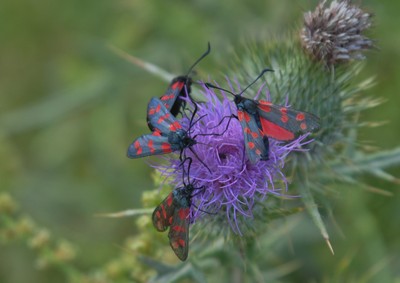 Plenty of Butterflies about with Small and Large White, Small Tortishell, Peacock, Red Admiral, Painted Lady, Gatekeeper, Meadow Brown, Comma and plenty of Burnet Moths which were concentrating on the Thistle heads.
Disappointing numbers of Dragonflies with just the Broad Bodied at Turf and a Emperor along the back path.
Plenty of wild flowers especially between the cycle track and the sea wall. Plenty of Lady Birds with mostly 7 spots, 1 14 spot and a couple of Harlequins.
Plenty of Humans about, all having fun! Especially good to see all the kids out away from their computer screens!!
---
19 July 2015
Aylesbere Common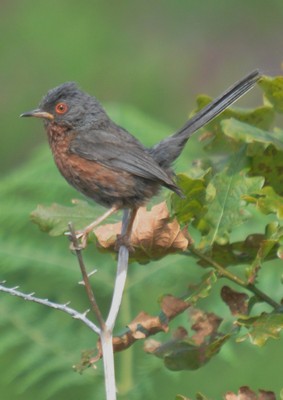 Went off to Aylesbere Common today to catch up with the Dartford Warblers and see what else I could find.
I did find Dartford Warbler in fact I found two! One was quite a poser which was great for me, stunning bird!!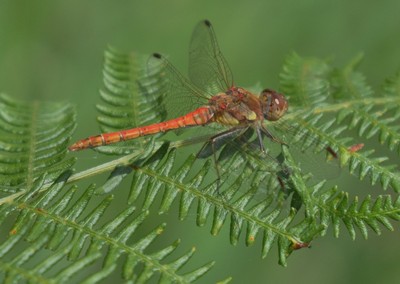 Not much else on the bird front, Yellowhammer, Stonechats in good numbers, they must have had a good breeding season as there was juveniles everywhere. Dunnock, Blackbird, Chiffchaff, Linnet, Meadow Pipit, Long-tailed Tit, Buzzard, Swallow and Swift.
Plenty of Butterflies about, when the sun came out it was like a switch and they appeared from nowhere! There was the usual Small Heath and Grayling about the heather but the best area was the brambles at the top of the reserve by the fenced off wood. Just masses of Butterflies , Gatekeepers, Meadow Browns, Small Tortishell, Peacock, Ringlet, Large Skipper, Painted Lady, Brimstone, Green Hairstreak and a couple of Silver Washed Fritillary.
I did a couple of laps of the reserve taking in the bottom ponds, on the first lap I must have had my eyes shut as I didn't see any Dragonflies? I spoke to a couple of guys who had seen loads so went back and sure enough they were everywhere, thanks guys sorry don't know your names.
Saw 3 Emperors, Common Darters, Keeled Skimmers and loads of Damselflies.
Saw a few Common Lizards but no Adders today, normally I "bump" into at least one but not today.
A few humans around and all seem happy enough;o)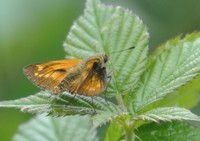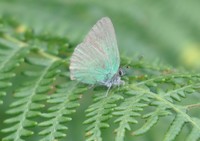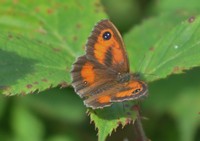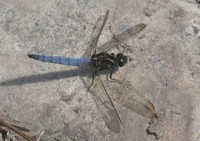 ---
18 July 2015
Axe Valley Wetlands

Went to one of my favourite reserves i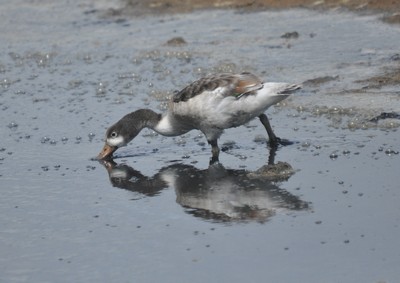 n Devon today, always something to see, if not Birds its Butterflies or Dragons!
From the car park I went to the Tower Hide which overlooks the River Axe and the Marsh area. While walking there I saw Woodpigeon, Chaffinch, Wren, Blackbird, Herring Gull and Black-headed Gull.
From the hide you could see the tide was out leaving mud flats on the other side but not enough for the near side. There was about 50+ gulls sat around with Black-headed, Great-black Backed and Herring Gulls present. About 25 Curlew opposite with redshank, Oystercatcher, Little Egret, Mallard, Cormorant, Mute Swan and Canada Geese all present.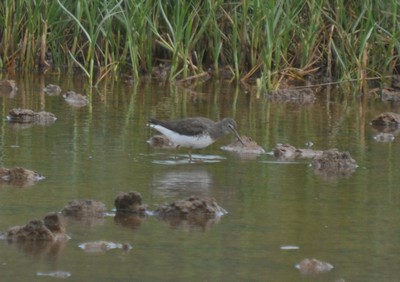 Looking over Black Hole Marsh from Tower Hide you could see a Little Grebe with a chick, large numbers of Mallard, 10+ Redshank, Black-tailed Godwits, Moorhen, Herring Gulls and 30+ Black-headed Gulls sat on the mud.
From the Island Hide you could see plenty of Shelduck and their young, Black-headed Gulls, 20+ Black-tailed Godwits which some still in their summer plumage, Redshank, Mallard, Moorhen and young, Pied Wagtail, Goldfinch, several Common Sandpipers and 1 Green Sandpiper up against the far reeds.
Around the visitor centre there was Magpies, Carrion Crows, Swallow, House Martins, Chiffchaff, Goldfinch, Reed Warbler, Water Rail and a Kestrel sat on the wires.
Then onto Colyford Common Hide which can be hot or cold, this time defiantly hot!! In the scrape to the right there was 2 Green Sandpipers with 3 Common Sandpipers, managed to get a shot of one that crept forward, sadly something spooked them and they flew into the river, also seen here was Lapwing, Grey Heron, Little Egret, Curlew, Stockdove, Carrion Crow, Herring and Black-headed Gulls. Also seen was a Female Mallard with 10 chicks , couldn't have been more than a couple of days old.
The Reed bed Loop just brought Greenfinch, woodpigeon, Reed Warblers, Little Egret and Moorhen.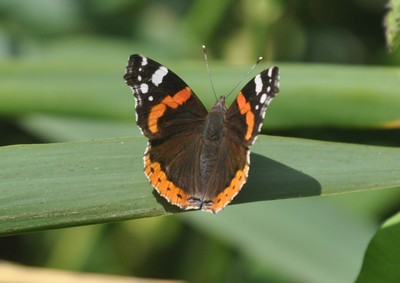 From the Viewpoint there was just Canada Geese, Little egret, Carrion Crow and a Kestrel Hunting.
Plenty of Butterflies about with Gatekeepers, Meadow Browns, Red Admiral, Small Tortishell, Comma and plenty of White sp.
Good to see some Dragonflies about with an impressive blue Emperor flying around, Southern Hawker and Common Darter, several Damselflies and a Beautiful Demoiselle was nice to see.
A few humans around, all well behaved and seem happy.
Must say the Wardens and volunteers here are a very happy and helpful bunch!!
---
14 July 2015
Gull-billed Tern
Just for once a rarity turns up nearby and I can pop down while on a split shift, this stunning bird was seen at Passage House from the carpark. It put on a great show!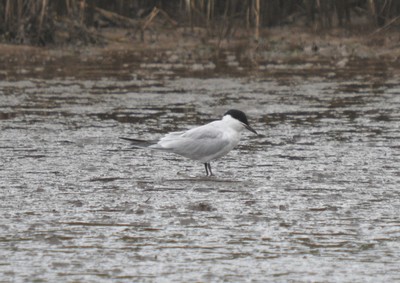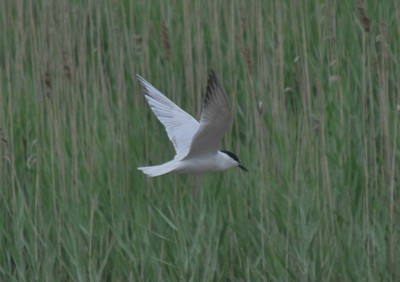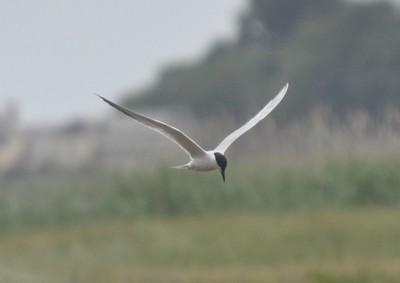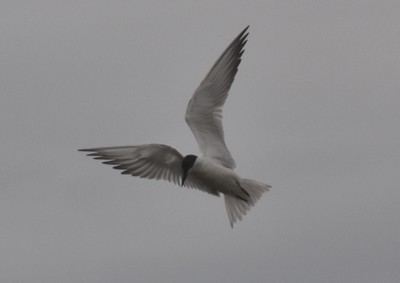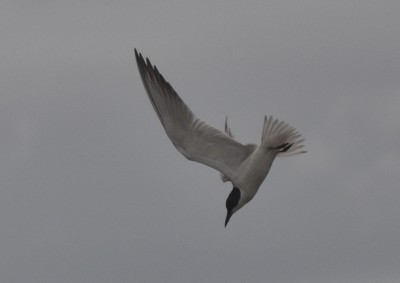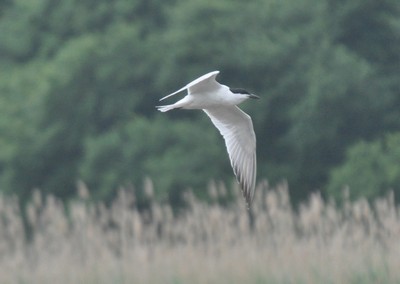 ---
09 July 2015
Moths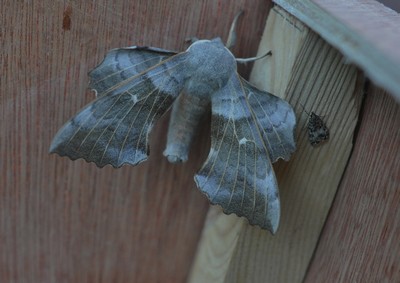 Tried the moth trap again tonight hoping for a larger number this week.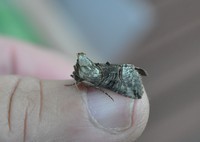 Sadly only got half the normal amount for this time of year, yet again No Elephant Hawk Moths but did have 2 Popular Hawk Moths.
A new one for me was a Flame Shoulder which was nice, others found were Spectacle, Peppered Moth, Buff Arches and Barred Straw.
Quite a few others that I need to ID which normally takes me ages!!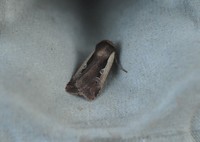 ---
05 July 2015
Butterflies and Stuff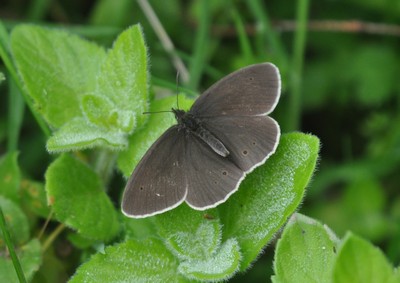 As its a bit quiet on the bird front and the sun was supposed to be out, thought I would go searching for Butterflies up at Holden Forest around their "Butterfly Walk".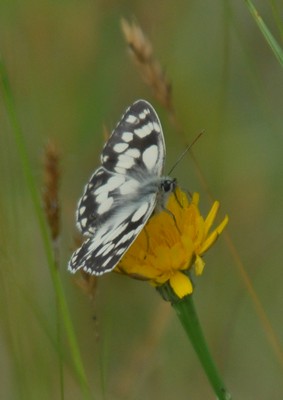 When I parked up the sun was out but a little windy, straight away the flutter of wings and a Silver-washed Fritillary flew by, on the path Meadow Browns and Ringlets were in abundance.
Walking down to the pylons found Gatekeepers, Whites sp,Speckled Wood, Marbled White and more Ringlets.
Just as I started to walk down by the Pylons the rain started which was typical, but thankfully just showers and when the sun came out it brought out the Butterflies, especially in a little meadow by side of track, counted 15 Marble White alone in this little bit of rough grass, more Silver-washed Fritillary with both large and Small Skippers, Gate Keepers and Meadow Browns.
Walked down a bit further and came across a Golden-ringed Dragonfly which was my only sighting at Holden of a Dragonfly. It started to rain again and a rumble of thunder, with the wires of the Pylon crackling with the rain, it was no place to be in a thunderstorm so beet a hasty retreat!!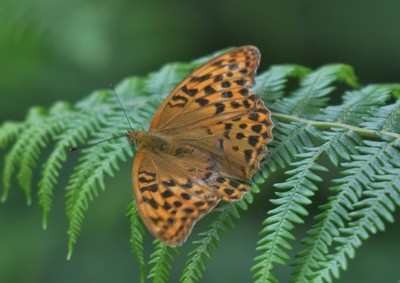 Didn't see or hear that many birds just Blackbird, Blue and Great Tit, Robin, Woodpigeon, Carrion Crow and Buzzard.
Decided to try out Exminster Marshes to see what the Back path and Discovery areas would hold.
I wasn't disappointed with plenty of Meadow Browns, White sp, Gatekeepers, Commas, Large and Small Skippers and a Emperor Dragonfly buzzed by which was a nice sight.
A few birds about with Magpie, Carrion Crow, Sedge Warbler, Swift, Swallow, House Martin, Canada Geese, Blackbird, Robin, Blue and Great Tits, Chiffchaff, Goldfinch and Grey Heron.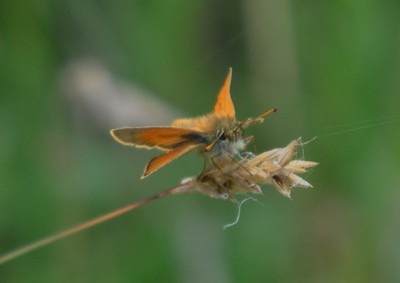 Out on the mud flats there was just Gulls with plenty of Black-headed with Herring and Great-black Backed Gulls with a couple of Curlew and Oystercatchers.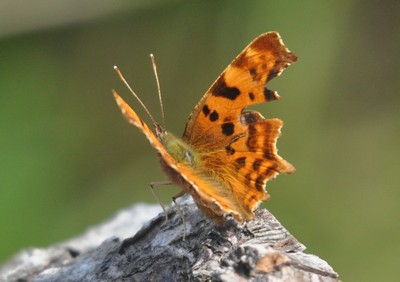 Plenty of members of the human race and it was nice to see so many kids getting exercise around the woods on their cycles, although I hope they will get off and see the wonder that is all around them!
---
04 July 2015
Spotted Redshank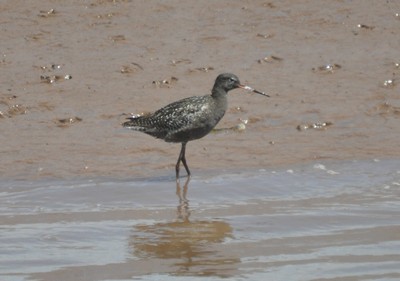 After hearing of a Summer Plumaged Redshank had been seen at Bowling Green Marsh in Topsham, I thought I would give it ago, although I have got plenty of pictures of Spotted Redshank, I've never managed one in summer plumage.
Parked up at Darts Farm in Topsham and did my normal walk, a few birds about at the farm with House Sparrow, Pied Wagtails, Carrion Crow and Wood Pigeons. There was probably more but didn't hang about as my quarry was further down!
On the cycle path again didn't see much with Blackbird, Gold and Greenfinches in the bushes with Black-headed Gulls, Herring Gulls, Carrion Crows, Cormorants, House Martins and a Kestrel flying around.
The tide was in so apart from a lone Little Egret there was no birds on the creek.
On to Goosemoor and there was singing Reed Warblers, at least 6 Little Egrets, 50+ Black-headed Gulls, Grey Heron, Shelduck, Mallard, Single Curlew, with Blue Tit, Wren, Woodpigeon, Carrion Crow and robin in the bushes/trees by the track.
On the road to the hide there was Woodpigeon, Chiffchaff, Goldfinch, Great Tit, Robin, Magpie, Carrion Crows and a female Sparrowhawk flying over.
Because the tide was up the lake in front of the hide was quite full with birds but believe it or not the Redshanks had just left! But at least the Spotted Redshank was still with them. Must have been 1000+ Black-headed Gulls and reported Med Gulls in the middle, I didn't see these and to be honest I didn't look to hard, also seen Godwits sp, Curlew, Oystercatcher, Greenshanks, Mallard, Teal, Wigeon, Little Egret, Grey Heron, Stockdove, Woodpigeon, Swallow, House Martin and Moorhen's all on view.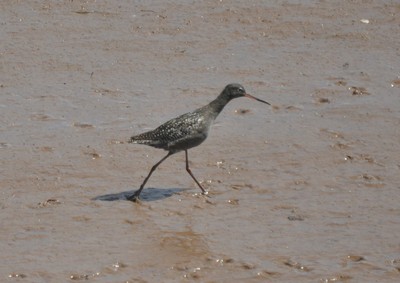 Then down to the platform, the Redshanks were on the far side as the tide was still quite high so decided to walk around the Goat Walk to Topsham.
The river Exe was just filled with more Black-headed Gulls, a few Herring Gulls and the odd Mallard!
So after a pit stop in Topsham off too the platform that overlooks the River Clyst. By this time the water had almost disappeared leaving the mudflats in full view, the Redshanks with the Spotted Redshank was on view up by the "Derrick".
Again plenty of Black-headed Gulls with the odd Herring and Great-black Backed Gulls, Godwits, some with their rufous red summer plumage, stunning birds!
Greenshank, Whimbrel, Little Egret, Swallows with Reed and Sedge Warbler singing their hearts out behind the platform with Goldfinch, Dunnock and Blackbird also showing.
But the Showstopper was asleep with the Redshank flock, thankfully I decided to stay put and my patience was rewarded. It seem to leap into action at the lowest level of the tide and thankfully walk down river towards me feeding at the waters edge and to my joy and amazement it walked right by me. Just a stunning bird and well worth the wait!
Plenty of Butterflies about with Comma, Meadow Browns, Small Tortishell, Large White and a report of Gatekeeper. Plenty of other insects but no Dragons again???
Nice to see a lot of old faces, Ivan, Alan, Dave S and Tom. Plenty of other humans around and all behaving themselves enjoying the sun.
---
© Simon Thurgood 2022
Images on this website may not be put as any part of any collection without any prior written permission.