Blog
27 June 2015
Yarner Woods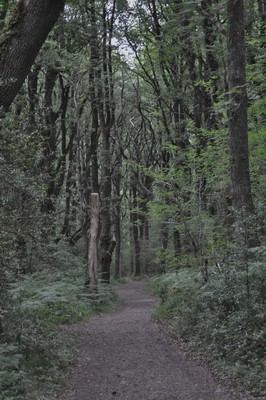 After a Bacon sarnie and a few coffees to get my brain in working order after night out, thought I better get out while the sun is shinning!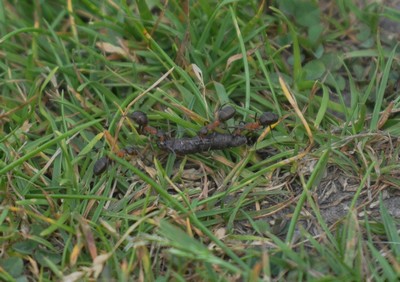 So off to Dartmoor and Yarner Woods, plenty of traffic on the roads so was expecting the car park to be full and the place full of dog walkers and screaming kids but no! The place was nearly empty and I would almost have the place to myself, happy days!!!
Saw and heard plenty of birds but very difficult to take pictures because of the tree canopy stopping the light, I could have used a flash Like some photographers have used, but I don't think you should be using that out in the wild.
Also noted that plenty of the birds looking very scruffy, that was very evident at the feeders with members of the Tit family and Nuthatches looking very untidy. The only exception was some Siskins who looked very tidy, fantastic looking birds!
Birds seen in the woods were Mallard, Grey Wagtails, Great-spotted Woodpecker, F Pied Flycatcher, F Redstart, Wren, Robin, Blackbird, Nuthatch, Siskins, Chaffinch, Blue, Great, Coal and Marsh Tits.
Going out into the open towards Trendlebere in a area I know as the "Triangle"? to find plenty of small birds singing and using the small scrub, mainly Silver Birch to sing from, Whitethroat, Yellowhammers, Stonechats, Garden Warblers, Tree Pipits and Linnet in full song. On this beautiful day it was glorious to hear!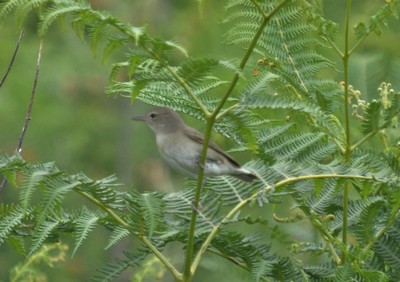 Blackbird, Raven and Carrion Crows also about with Swallows hawking for flies over the Gorse, plenty of Woodpigeons flying over 50+ easy!
I walked a little along the edge of Trendlebere and only saw a few birds, Robin feeding a couple of young was a nice sight with Song Thrush and Blackbirds the only other birds seen along the hedge.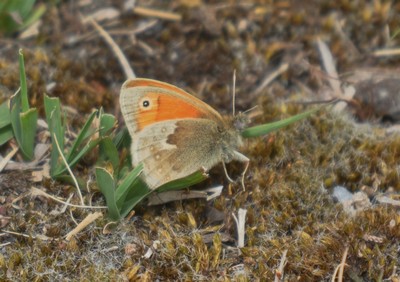 A few Butterflies seen out in the open, 1 Brimstone, several Meadow Browns and a few delightful Small Heaths fluttering around.
One Dragonfly, they are scarce this year or is it me? Golden-ringed was seen at the top of Yarner.
Still a few wild flowers out with Common Cow-wheat being the most prominent one at the moment around the woods.
Plenty of Ants about as I found out to my cost when I put my Bins down, then to get bitten when I picked them up with out looking!
Not many members of the human race about the woods but those I met seem happy enough, a few idiots on the roads and some who just cant reverse, they should stay off the moor!!!!
---
14 June 2015
Topsham and Ayslesbeare Common

Started off at Darts Farm, the plan was to walk to Topsham, taking in the hide, Viewing Platform and the Goat walk to see what I could find then off to Aylesbeare. To be honest not expecting to see much, but the weather is good so a good walk if nothing else!!
At Darts Farm amongst all the humans there was a few birds, House Sparrows, Pied Wagtails, Robin, Blackbird, Jackdaws and a Carrion Crow.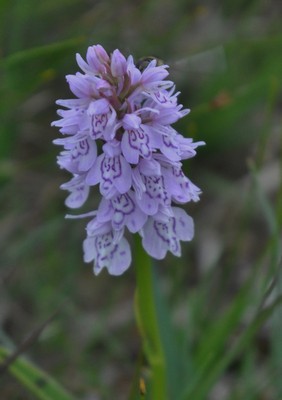 Along the cycle track there was Robin, Dunnock, Wren, Jackdaws, Woodpigeons and a few Swallows hawking for flies over the path.
At Goosemoor there was Great Tit, woodpigeons and Blackbirds in the bushes with Herring Gulls and Carrion Crows flying over head. On the mud there was a few Shelduck and Mallard with Black-headed Gull and a couple of Little Egrets.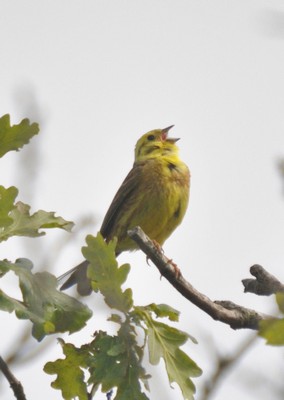 On the road to the hide there was Greenfinch, Starling, House Sparrow, Blackbird, Chaffinch, Woodpigeon, Magpie, Blue and Great Tit.
From the hide you could see about 40 Black-tailed Godwits, Coot, Moorhen, Little Egret, Grey Heron, Mallard, Shelduck, Shoveler, Teal and Wigeon.
Along the road to the viewing platform there was a family group of Wrens making a racket as they followed their parents along the hedge, great to see! Chiffchaff, Dunnock, Goldfinch, House Sparrow, Blue Tit, Sedge Warbler, Woodpigeon, Magpie and Carrion Crow.
Frustration big time at the viewing platform as some "Moronic" parents were allowing their children to run up and down the riverside grass bank and not a bird in sight. You cant blame the kids, its their idiot parents, I was going to say something but there is NO sign to say keep off??? So didn't bother and went to the Goat Walk, there I found plenty of Herring Gulls, Black-headed Gulls and Carrion Crows on the mud, on the other side of the river there was plenty of Shelduck and a few chicks with them which was a great sight. Also Mute Swans, Cormorants and a few Mallards dotted about the river.
In Topsham there was plenty of birds with Blackbirds, House Sparrows, Starlings, Goldfinches, Collard Doves, Woodpigeons, Jackdaws and Herring Gulls flying around which is what you would expect of a seaside town. A few House Martins hawking for flies around the buildings and gardens, looks like a few nests on few of the buildings close to the road which was good to see.
Back to the viewing platform and thankfully the idiots had gone and some birds had returned with Curlew, Little Egret, Shelduck, Grey Heron, Herring Gull, Carrion Crow and what looked like a Hobby on view.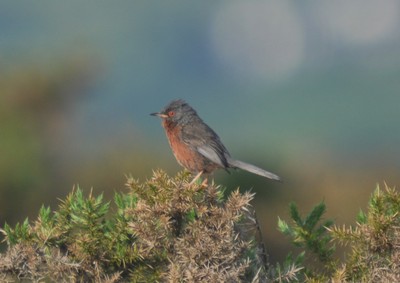 Back to the car and off to Aylesbeare Common. I was hoping to see some Dartford Warblers here, it took some time and several laps of the common but eventually saw one and typically another two came along like London Busses!!
Saw lots other birds as well, a couple of Yellowhammers singing in the evening sun was great to see, also plenty of Stonechats, Linnets, Goldfinch, Chiffchaff, Coal Tits, Wren, Meadow Pipits, Carrion Crow, a Buzzard was loafing around in the sky with a female Sparrow Hawk flew over the heather.
Lots of great wild flowers about with the best was the Heath Spotted-Orchid at Aylesbeare.
Very few Butterflies for some reason with just a large White and a Small Tortishell on view and no Dragonflies??
Plenty of humans about and with the exception of the idiots at the viewing platform its been great meeting so many nice people, to see the joy on the faces of a couple from Newcastle after seeing the Dartford Warblers was just great, my good deed of the day;o))
---
07 June 2015
Dartmoor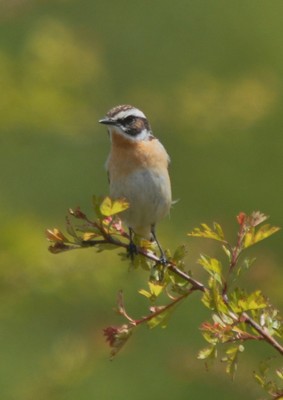 On this gorgeous sunny day I went up to Dartmoor to do one of my favourite walks, a circular walk from Soussons Woods and back via Headland Warren and Challacombe Farm.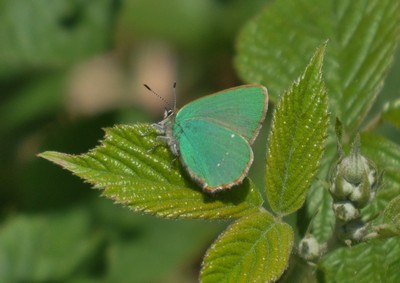 As soon as I got out of the car you could hear the birds singing, the first of many Cuckoos could be heard with a Buzzard flying around, Stonechat, Woodpigeon, Blackbird, Skylark and Tree Pipit also in close proximity.
As you went through the gate to Soussons Farm there was a stunning Redstart, unfortunately to far for a pic! Also Robin, Wren, Blackcap, Song Thrush, Chaffinch, Dunnock, Spotted Flycatcher and Swallows Hawking for flies around the buildings and fields.
At the plantation the singing continued with Robin, Song Thrush, Blackbird and Willow Warblers in full song with Woodpigeon, Greenfinch, Blue Tit and Redstart in the background with a Buzzard loafing about in the blue sky.
Coming out into a scrub area there was Robin, Chiffchaff, Green Woodpecker, Willow Warbler and another Cuckoo calling.
From here to Challacombe Farm is mainly open moorland with the odd farm building and a few trees dotted around the bracken.
Plenty of Stonechats, and a couple of Whinchats was nice to see, Meadow Pipits in good numbers, Chaffinch, Wheatears, Raven, Carrion Crows, Magpies with Swallows and House Martins Hawking for flies over the bracken and streams. The reeling of a Grasshopper Warbler was a big surprise, 2 Buzzards loafing about in the sky and 2 Cuckoos seen at Headland Farm, one of them a female making its "Bubbling" call. The pair of them caused a bit upset with the Meadow Pipits trying to case them off.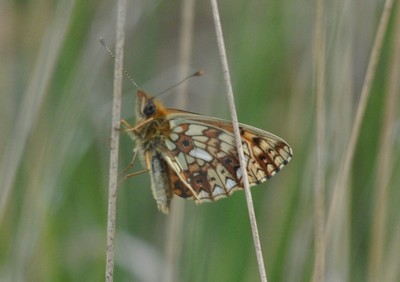 At Challacombe I saw several Redstarts, all at a distance, Chaffinch, Grey Wagtail, House Sparrows, Robin, Blue and Great Tit, Chiffchaff, Carrion Crows, Buzzard, Swallows and House Martins.
On the way back to the car there was Mistle Thrush, more Stonechats, Swallows, Wheatears, Chaffinch and Robins.
Lots of great insects about, especially Butterflies with Green Hairstreak, Common Blue, Small Heath, Red Admiral, Small Pearl-boarded Fritillary, Speckled Wood and lots of White Butterflies. Found several Beautiful Demoiselles and one Dragonfly a Hawker sp, wouldn't settle so unsure of species.
Lots of humans about, all happy and well behaved, walkers, cyclists and the odd birder. I do wonder why people speed walk in such a beautiful place?
---
06 June 2015
Exminster Marshes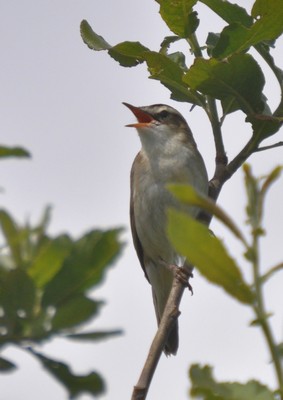 Went up the River Exe and around Exminster Marshes, not that many birds about but a wonderful array of flowers and insects.
The weather was good with a little breeze which made taking pictures of moving flowers "interesting!"
Parking up by Powderham Church under the noisy Rookery I walked off towards the river, quite a few House Martins around hawking for flies and taking them back to their nests under the eve of the roof of the house opposite to the church, great to see them so close!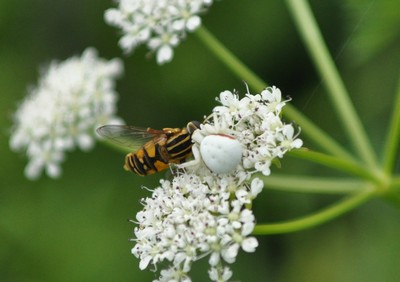 The tide had started to go out and the fresh mud had plenty of Little Egrets, Carrion Crows and Shelduck looking for food, also seen on the river were Mallard, Grey Heron, Cormorant and Mute Swans. On the fields there were plenty of Corvides, some of the grass fields had been cut so Rooks and Carrion Crows were hunting for food. Pheasant, Blackbird, Goldfinch, Woodpigeon and Swallows hawking for flies were also seen.
At Turf Lock looking out on the river there was plenty of Mute Swans, Shelduck, Little Egrets, Oystercatchers, Cormorants, Herring, Black-headed and Great Black-Backed Gulls. Around the trees and bushes there was Blue Tit, Robin, Blackbird, Dunnock, Chaffinch, Pied Wagtail and Swallows hawking for flies.
On the marsh there was plenty of evidence of successful nesting with he sound of chicks coming from nest boxes and calling from bushes. Sedge Warblers in good voice all over the marsh with Blue and Great Tits, Blackbird, Wren, Dunnock, Pheasant, Mute Swans, Canada Geese, Skylarks, Greenfinch, Reed Warbler, Grey Heron, Lapwings, Carrion Crows and Swifts, Swallows, House Martins all hawking for flies over the marsh.
A few Butterflies about with Meadow Brown, Large White, Painted Lady, Red Admiral and Speckled Wood all on the wing.
Thought I would see more Dragonflies but only a Common Darter and Broad Bodied Chaser seen.
Lucky to see a Grass Snake in the "discovery area" sadly I wasn't quick enough with the camera to get a shot, nice sized snake though and good to see.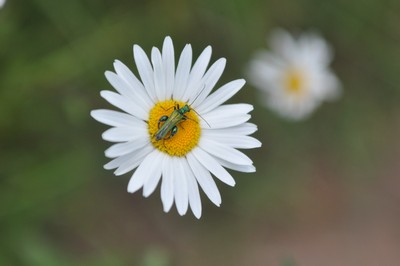 Plenty of insects about and watched a "Crab Spider" with its prey a Common Tiger Hoverfly, took lots of shots of Hoverflies and will take sometime to Id.
Plenty of great flowers about, some I hadn't seen before but Ragged Robin and Oxide Daisies added some quality to the mix.
Plenty of humans about but I was the only person out on the look out for wildlife, everybody seemed well behaved, even the dog walkers.
Great day out!
---
© Simon Thurgood 2022
Images on this website may not be put as any part of any collection without any prior written permission.