Blog
31 May 2018
Along The Exe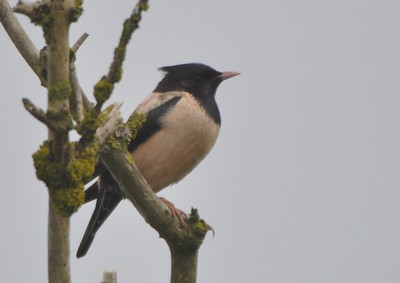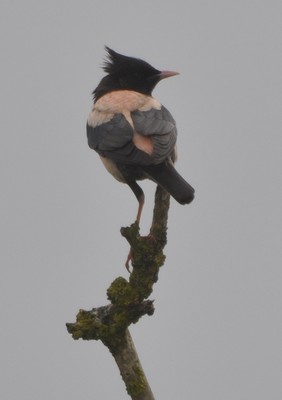 Thought I would walk up the River Exe today after hearing that there had been some summer plumaged Waders at Dawlish Warren yesterday. Parked up at Powderham Church and walked up to Turf and did a circular walk then back to the church. The weather wasn't very good for taking pictures with drizzle and mist making it grey and damp!
I parked up at the Church, lots of noise from the Rookery, wren, Blackbird, Robin, Great Tit and Wood Pigeon in the trees, at the "Vergers Cottage" there was House Martins nesting and flying around the house as well as Goldfinches and Blue Tits on view.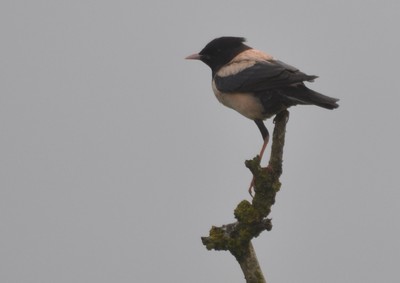 To my surprise there was very little on the estuary mud, apart from one Oystercatcher, no other waders. Did see Shelduck, Mallard, Grey Heron, Little Egret, Carrion Crows, Rooks, Black-headed, Great-black Backed and Herring Gulls, Mute Swans and Cormorants.
Along the cycle path, fields and the Reserve saw Skylark, Whitethroat, Wren, Stonechat, Pied Wagtail, Robin, Linnet, Dunnock, Blue and Great Tit, Cettis, Reed and Sedge Warblers, Canada Geese, Mute Swan, Shelduck, Teal, Mallard, Grey Heron, Coot, Moorhen, Stockdove, Woodpigeon, Magpie, Carrion Crow, Rook, Jackdaw, Starling, House Sparrow, House Martin, Swallow and Lapwing.
As it was wet not many insects but did see Common Blue, Green Veined White and Red Admiral when the showers stopped.
Got back to the car and a message from Phil, Head Warden at the Warren to say a Rose-coloured Starling was on site. On arrival met up with Kev Rylands and with some help from him managed to get up close to get some decent pics, stunning bird!
---
30 May 2018
Swifts on Breakfast
Did everybody see my mate on breakfast time talking about swifts? go to his website to see more www.bristolswifts.co.uk
---
29 May 2018
Lydford Gorge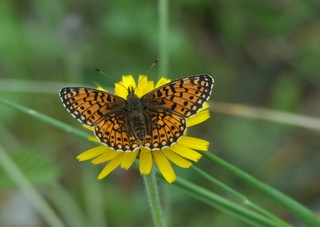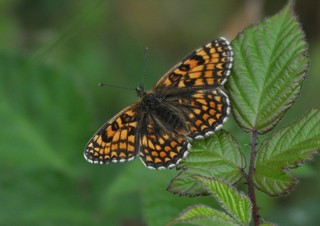 Went to the Butterfly Conservation site at Lydford Gorge to see the Heath Fritillary which is a rare Butterfly that has a strong hold here, before I go any further you need to be a member of Butterfly Conservation to visit and Iam!
This was the first time I have visited here and glad I took the advice of the warden Colin Sargent towear trousers due to ticks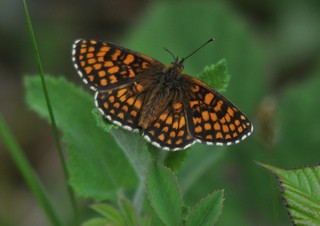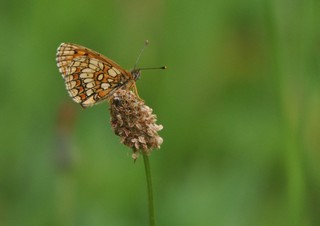 as the undergrowth was quite high in places and I would have got soaked in my shorts, hahahaha
After getting directions from a very nice lady in the National Trust Office I came to the reserve which is on the old railway line at Lydford, lots of flowers, especially Oxide Daisy's which looked stunning as they swayed in the breeze.
Immediately Heath and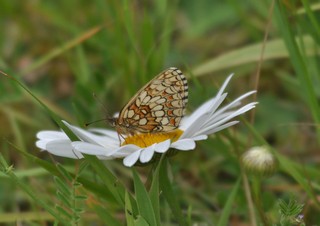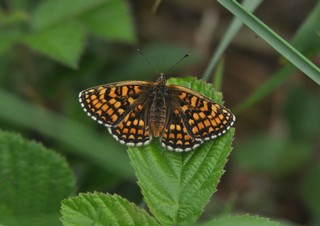 Small Pearl Bordered Fritillaries flying around my feet. Sat down on the top of the bank and took it all in, such a privilege to be sat in such a beautiful place full of wild flowers and beautiful Butterflies to the sound of bird song. Did see a couple of Green Veined Whites but no others seen but that was enough for me.
Well done to Colin and all the volunteers who have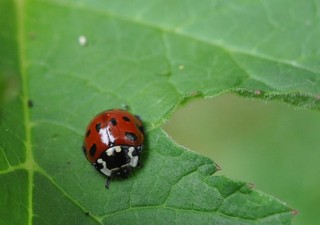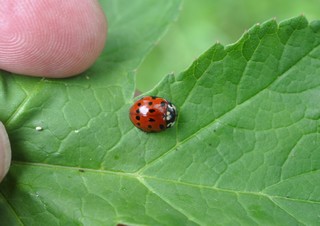 put the work in to make this place so special.
Had another treat, found a new Ladybird for me, an Eyed Ladybird.
Finished the trip with a cuppa and a heart attack special piece of cake from the café, it was a flapjack covered in syrup and yogurt with a bit of fruit in the middle, yummy!
---
28 May 2018
Chasing Butterflies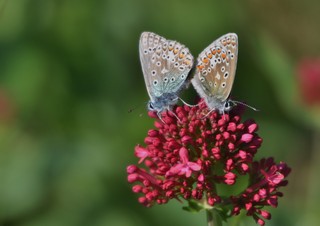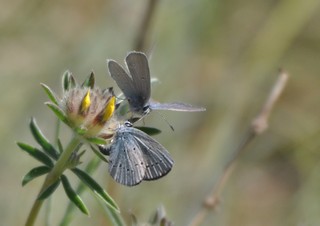 Had an excellent day today, been around a few places today looking for Butterflies.
Arrived about 9am at Berry Head to try and miss the crowds but even then the car park was getting busy. I headed off towards the Quarry to find some Small Blues which were found on the way down and at the bottom of the slope, they put on a good show. So did the Common Blues which were also out in force.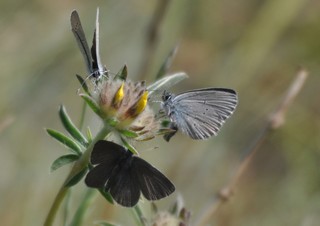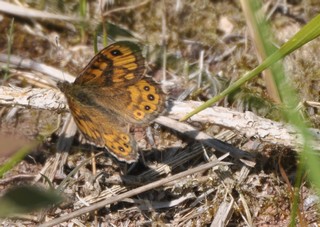 I was lucky to add 2 other new species to my list I wasn't expecting and that was a Painted Lady that just wouldn't sit and 2 Wall Butterflies, which again where a little lively but I managed to get a quick shot of one before it flew off again.
Well I thought tea and cake in the café at the top then off to Dartmoor-Not a chance as there was a queue out of the door.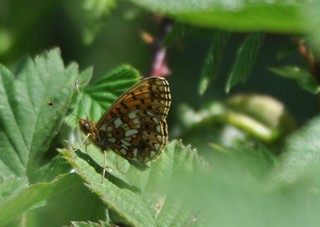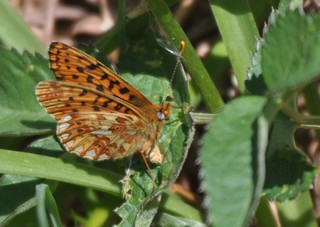 It was then a struggle to get out of the car park, then to get out of Torbay because of all the traffic and road works-nightmare!
Anyway everybody including me kept their cool and I eventually got to Dartmoor, decided I would go to Dunscombe Woods and have a look around the meadows and wasn't disappointed, lots of Pearl-bordered Fritillaries, lots egg laying.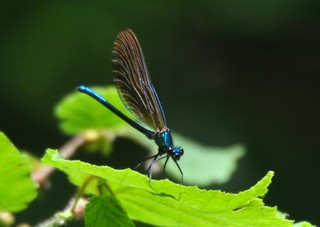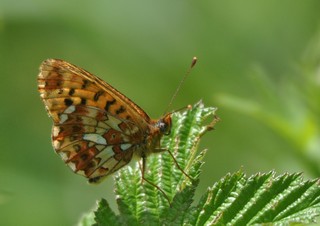 Also Small Bordered Fritillaries as well as Brimstone, Peacock, Red Admiral, Large White and Speckled Wood.
Also saw lots of Beautiful Demoiselles which are stunning insects, especially the male.
Lots of happy people about in the sun and its been great talking to all sorts of people about the fantastic wildlife we have in Devon-great fun.
---
25 May 2018
Dragons, Birds and Butterflies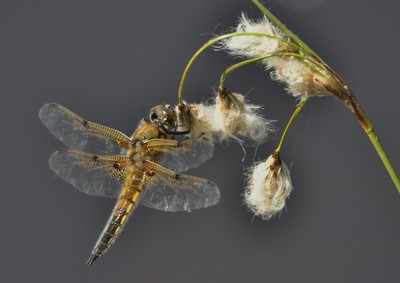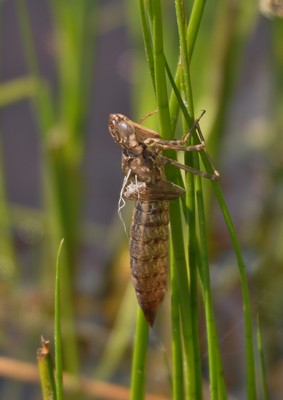 Spent the last three days visiting reserves in between doing other things. On Wednesday I was at Aylesbere looking for some Dartford Warblers and Yellow Hammers, depressingly didn't find any. Did see Stonechat, Linnet, Chaffinch, Greenfinch, Great Tit, Blackbird, Robin, Carrion Crow, Swallow, Meadow Pipit, Song Thrush and Goldfinch.
Butterflies seen were Brimstone, Speckled Wood, Green Veined White and a Blue sp of some kind that was fluttering around the Gorse.
Loads of Dragons by the ponds at the bottom, lots of Nymph casings and a Dragon starting to dry out after immerging, shame I wasn't there half an hour earlier. Really enjoyed this, you could see the Dragonfly Larva swimming close to the side waiting to come up. One piece of reeds had 5 Nymphs empty casing on, that would have been a show to see!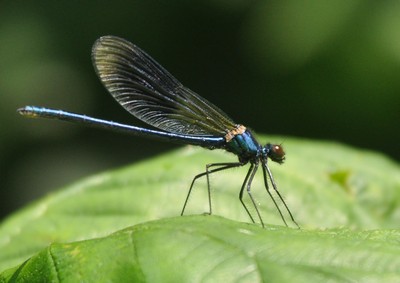 On the way home I popped into the old sludge beds by Exeter Canal run by DWT, those that haven't been here, its a fantastic little reserve and you never know what you might see. Plenty of insects, the best being a Banded Demoiselle as well as a Beautiful Demoiselle, Common Blue, Green Veined White and Peacock. The place full of bird song with Cettis and Reed Warblers, Reed Bunting, Blackcap, Dunnock, Blackbird Chiffchaff, Wren and Robin. Also Jay Magpie, Carrion Crow, Blue Tit and a couple of Hobbies flew over which haw a treat. On the river Exe there was Mute Swan, Mallard and Cormorants.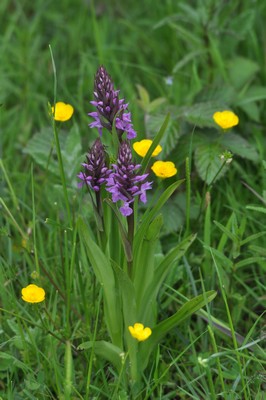 Thursday was a quick visit to Dawlish Warren to see what was about the entrance bushes and ponds, it was a bit grey and breezy so wasn't expecting much, only butterfly was a single Common Blue, no Dragons but did see a few birds with a Swift flew over the main pond, a couple of Eider by the sea wall, Moorhen and Chicks, Mallard with Chicks, Canada Geese, Magpie, House Sparrow, Starling, Goldfinch, Chaffinch, Reed Warbler, Blackbird, Long-tailed, Great and Blue Tits, Greenfinch, Song Thrush, Woodpigeon, Dunnock, Skylark and a Sparrowhawk made a pass by the main pond.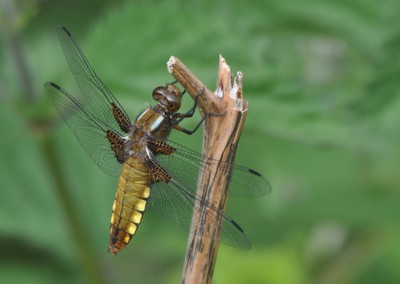 Today as the weather looked like it was going to be warm I went up to Holden Butterfly walk and wasn't disappointed! Fritillaries were coming out from the bracken especially lower down the walk by the stream, there looked to be both Small PB and PB fritillaries, Green Veined White, Orange Tip, Speckled Wood, Red Admiral, Peacock, Brimstone and best of all a Dingy Skipper.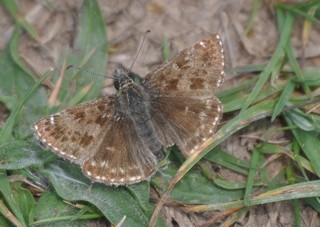 A few Broad Bodied Chasers about, loads of micro moths and some larger day time moths, Hoverflies and Bees of all descriptions, great experience but also frustrating as I didn't know half of what was there and they wouldn't stay still long enough for be to take a pic so I could Id them.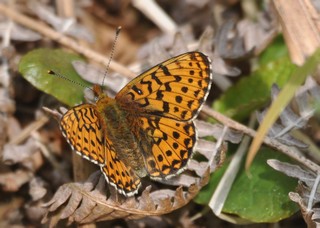 On the way home popped into Exminster Marshes and just walked down the back path, thought I would see more Butterflies and stuff but to my surprise very little but plenty of bird song with Cettis, Reed and Sedge Warbles as well as Wren, Blackbird, Reed Bunting, Skylark, Goldfinch, Dunnock, Pied Wagtail, Blue and Great Tits. Very little seen on the marsh except some Mute Swans and some Shelduck.
Bank Holiday coming up and its bound to rain!
---
21 May 2018
Cuckoos, Eagle and Butterflies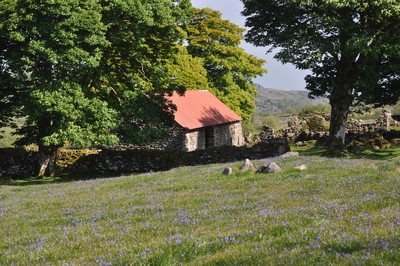 This last couple of days have seen me on Dartmoor and in Dorset making the most of the weather.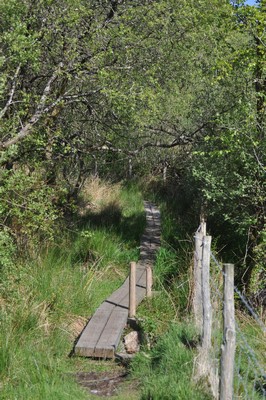 On Sunday I was at Emsworthy Mire on Dartmoor early before the masses, I parked at the top and when I got out you could hear the Curlews calling, couldn't tell where they were but an eerie sound at that time of morning on the moor. I made my way towards the big shed and you could hear 3 Cuckoos from here but they where distant. I walked on and made my way down to the pond area hoping to see some Dragons but none to see, perhaps too early? Plenty of birds singing in the scrub with Chiffchaff, Willow Warbler, Robin, Dunnock, Blackbird and Wren all giving t there all.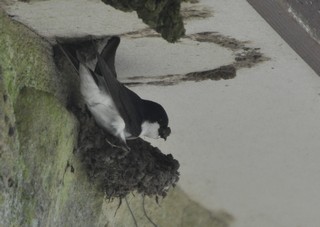 Walking back to the shed saw a few Stonechat and Meadow Pipit, most were alarming, not because of me but Magpie and Carrion Crows were on the ground obviously looking for breakfast. Raven and Buzzard flew over and Great and Blue Tit in the tree area around the shed. While I was here a Cuckoo called very close in a tree in sight so I moved closer and sat down in cover waiting for it to get closer as it seemed to be doing, then just as I was about to get the shot when a unsupervised Spring Spaniel came flying by and the bird flew off, after a bit of Anglo Saxon from myself directed at the unfortunate dog I packed up and walked back towards the car, it wasn't the dogs fault but I couldn't see the owner, the reserve was getting busy with everybody coming to see the Bluebells and NOBODY had there dogs on a lead even though there is plenty of signs up, I did speak to one owner and she just shrugged her shoulders and walked off??
Anyway off to the HoundTor Tea shack for tea and cake ( Fruit cake yummy ).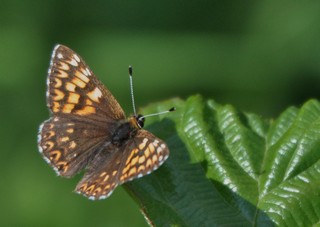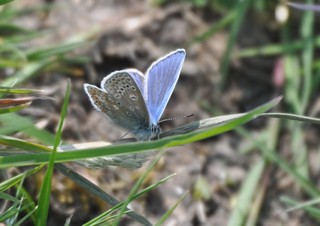 I went off to Soussons and parked up and planned to do a circular walk through the woods coming out by the old mine, into Challacombe Farm then onto Soussons Farm and back to the car. On the walk saw lots of birds, but most at a distance or in the shade of the trees. Rook, Carrion Crow, Jackdaw, Magpie, Pied Wagtail, Willow Warbler, Blackcap, Chiffchaff, Great and Blue Tits, Dunnock, Wren, Chaffinch, Reed Bunting, House Sparrows, Cuckoo, Buzzard, Redstart, Spotted Flycatcher, Swallows, House Martins, Stonechats and Wood Pigeon.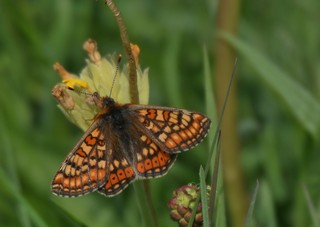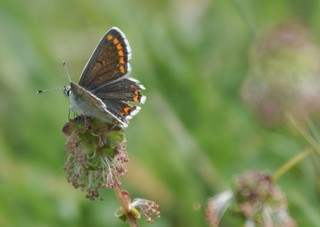 The biggest surprise was while walking between the two farms I saw a huge bird fly down from Bennits Cross and when I saw some Jesses hanging from its talons I realised it was the missing Golden x Steppes Eagle, after seeing off some crows it made its way over Soussons looking like it was going to land, unfortunately there was no mobile signal to contact its owner and it took a hour to get to a place to do so and pass the info onto Martin, hope he caught up with the bird?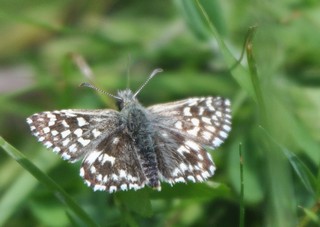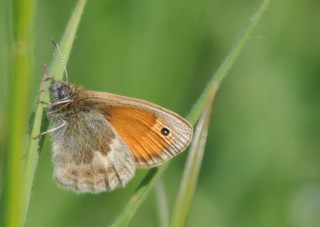 Today I went up to Dorset on the hunt for Butterflies which was a great success, I first went to the Giant at Cerne Abbas and then on to Fontwell Down, both calk downs and full of wild flowers, could have spent a day with them. Found 13 species of Butterflies between the two sites, 8 new species for 2018 and makes my total 19 for this year. Butterflies seen, Dingy and Grizzled Skippers, Small Heath, Brown Argos, Common and Holly Blue, Orange Tip, Green Veined White, Brimstone, Red Admiral, Speckled Wood, Duke of Burgundy and Marsh Fritillary's.
Had a great couple of days and met some great people, yes a couple of morons who cant control their dogs, far more great, happy nice people about. Especially today on the Giant Hill all looking for Butterflies with a smile in the sun, luv it!
---
18 May 2018
Hunt for Butterflies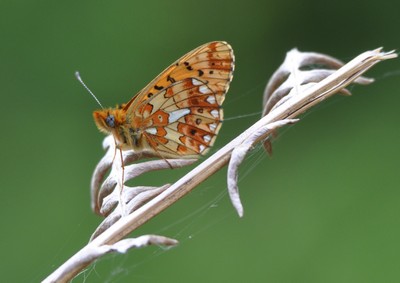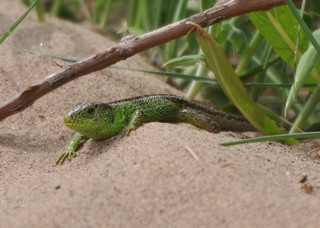 I went to Dawlish Warren first today hoping to see some Common Blues, Brown Argos or something new for this year but no luck, saw all the usual birds and my first Sand Lizard of the year. I then went up to Holden to the butterfly walk and that was very quiet, just as I was about to give up a very smart Pearl Boarded Fritillary flew up, fluttered around a bit and landed on some old Bracken giving me a great view. Everything seems to be late this year, probably due to the crap weather we have been having.
Good to meet up with lots of people today both at Dawlish Warren and on Holden. My Butterfly count is up to 11 so far for the year which is a bit sad
---
17 May 2018
South Hams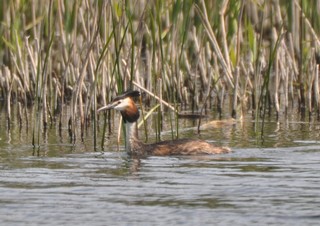 Took a trip to the South Hams today taking in both Slapton and Beesands Ley as well as Charleton Marshes. The weather was great if not a little breezy at the Leys.
I parked up at the top end and walked down by the side of the Ley, lots of flowers but not many insects, possibly because of the wind? don't know. On the Ley itself there was Tufted and Mallards, Grey Heron, Moorhen, Coot, Mute Swan, Canada Geese and Great-crested Grebes. There was fly over Cormorants, Herring Gulls and a Buzzard.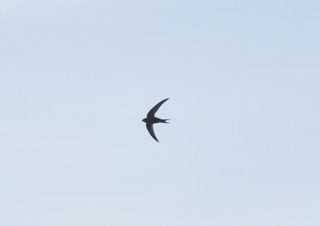 There was about 15 Swifts Hawking over the water, I can never seem to get a picture of these birds in flight, too quick for me! Also Cettis and Reed Warblers singing from the Reeds and bushes, Swallow, Chiffchaff, Robin, Blackbird, Wren, Goldfinch and Blackbird all seen or heard around the top bit of the Ley. Down by the tank it was much of the same but with House Sparrows, Starling, Pied Wagtails, Jackdaws and a few Mallard X ducks, some of them quite big birds.
Off to Beesands and the Ley was quiet except for singles of Great-crested Grebes, Tufted and Mallard, Coot, Herring Gulls, Mute Swans and Canada Geese. Around the edges some vocal Cettis Warblers with the odd Reed Warblers, Great Tit, Dunnock, Robin, Wren, Blackcap, Chaffinch, Magpie and House Sparrows.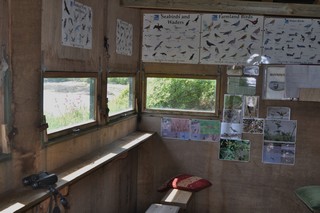 Then off to Charleton Marsh which was more sheltered which made a big difference to the Butterfly count with lots of Orange Tip, Green Veined White, Small White, Peacock and a single Holly Blue, this reserve is a stunning place and a credit to those who look after it. I travel all over the place and the hide here is the best, its called "The Chris Rodgers Memorial Hide" and its the locals pride and joy, it the only hide I know with cushions! It sets a very high standard for others to catch up with, all it needs is a Kettle and it will be 5 stars! Great views over the Estuary but sadly very little here as there was humans walking around the tide line. In the reserve though there was Reed Warblers and Buntings, Grey Heron, Moorhens, Swallow, Skylark, Buzzard, Great and Blue Tits, robin, Blackbirds, Carrion Crows and Magpie.
Great day out and shows how lucky we are here with such great reserves to walk around.
---
15 May 2018
Birdsong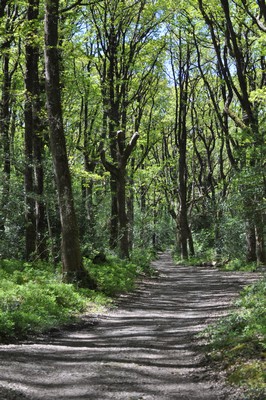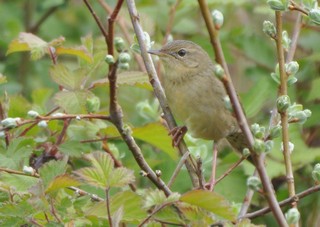 Took a visit to an area I know that is a hot spot for Grasshopper Warblers and got very lucky by seeing 4 and hearing 2 others. Also lucky to get a picture of one of them. The funny thing was the best views came when I stopped still and was drinking tea out of my flask, this happened twice and luckily for me it stayed long enough for me to take a pic, probably wondering what I was up to. Also saw plenty of Reed Buntings, Blackbird, robin, Wren and fly overs of Buzzard, Woodpigeon and Stock Dove. Three Red Deer also put in an appearance which was a nice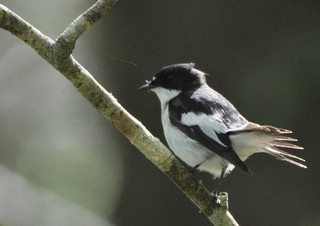 surprise.
Off then to Yarner, what a stunning place, in the dapple shade full of bird song with Garden Warbler up on Trendlebere, Tree Pipit, Stonechat, Wren and Robin on the Triangle with Mistle and Song Thrush, Robin, Blackcap, Redstart, Robin, Blackbird, Dunnock, Pied Flycatcher, Wren, Great and Blue Tits with a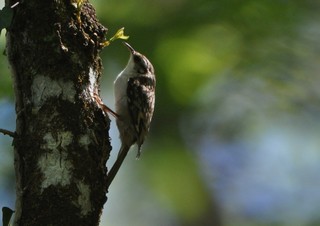 Treecreeper putting on a show. Couldn't believe I was the only person around to enjoy what was going on.
Yarner is such a different place during mid week, so quiet apart from the bird song, while I do like people it was great to have the place almost to myself!
---
14 May 2018
Therapy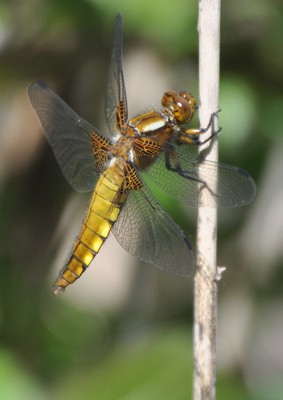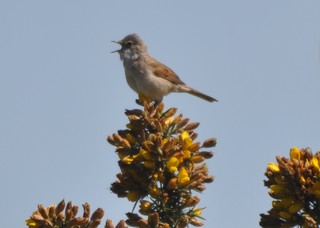 Off work due to ill health so thought I would take a walk out in the sun. Started off at Dawlish Warren which was surprisingly busy. The tide was right out so just looked around the ponds, entrance bushes and Greenland lake areas. Was hoping to see some new butterflies and some Dragons, no luck with the dragons here but did find a new butterfly for me a Small Copper which makes my total 10, saw also Speckled Wood, Green Veined White, Orange Tip, Peacock and 2 Holly Blue, one almost landed on the car when I parked up and the other was close to the first pond.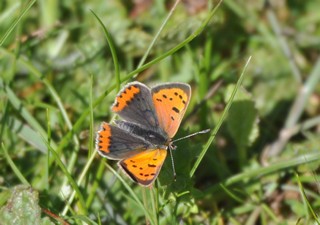 A few birds about with a Whitethroat at the entrance to the reserve putting on a good show, Reed Warblers, Stonechat, Linnet, Magpie, Skylark, Moorhen, Little Grebe, Canada Geese, Mallard, Carrion Crow, Jackdaw, Dunnock, Great Tit, House Sparrows, Dunnock, Chiffchaff, Great and Blue Tit, Blackbird and Robin with a few Swallows hawking around the ponds.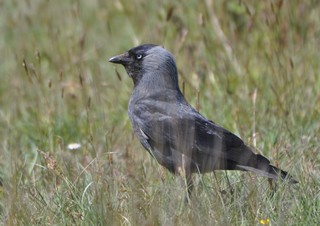 Off then to Exminster Marshes, not many Butterflies but quite a few Damselflies and a new very smart Broad Bodied Chaser. Best of the birds was a Hobby but also Lapwing, Cettis, Sedge and Reed Warblers, Swallows, Moorhen, Coot, Mallard, Mute Swan, Canada Geese,, Grey Heron, Magpie, Jackdaw, Carrion Crows.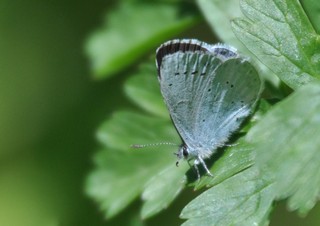 I sat on the edge of the Exe at Turf with a pint of Bitter Shandy watching the world go by and the odd bird on the mud, a bit scarce only some Shelduck, Oystercatchers and Godwits on show.
Nice day out, better than sat at home feeling sorry for myself, hopefully out again tomorrow.
---
13 May 2018
Weekend stuff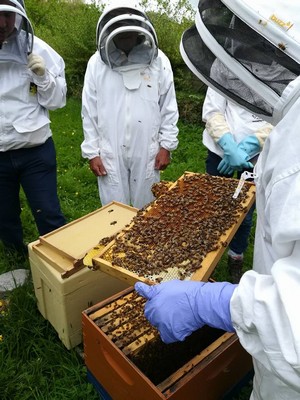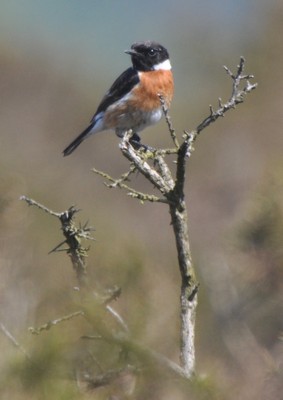 Had a good weekend around some great people, Saturday was spent doing Bee stuff, after sorting my own Hive out I went on a Bee Swarming course at Buckfastliegh being run by Claire and Martin, there was a bit of Theory and practical later which is the fun part, its like everything the more you do the more confidant you become. We were learning to deal with Bee Swarms and how to take some preventative action so you don't lose your bees across the countryside, bees are fascinating insects and the more I do the more I want to know more, 2nd part next week.
Sunday had me out doing a bit with the camera looking for Butterflies, Dragonflies and Birds. Sadly even though the weather was good, very few Butterflies and no Dragons and in fact very few birds on show.
First stop was Aylesbere common, hoping to see some Dartford's, Yellowhammers and Dragons down by the pond, out of these just saw a quick dart of a flying Dartford between Gorse bushes. Very disappointing not to see any yellowhammers or Dragons down by the pond, thought I might see some "Hairies" but nothing.
Did see a couple of soaring Buzzards, Rook, Magpie, Carrion Crow, Woodpigeon, Blackbird, Stonechat, Greenfinch, Goldfinch, Great and Blue Tits, Swallow hawking around the ponds with Brimstone and Orange Tip being the only Butterflies seen.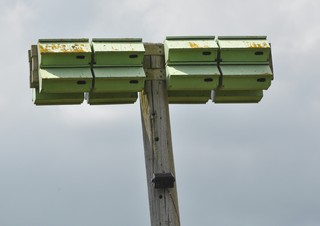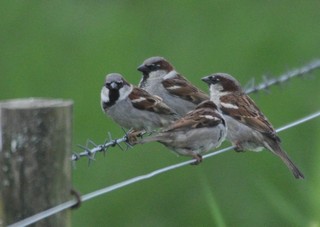 Off then to Seaton Wetlands which was also quiet with very little to see from the island hide except some Shelduck, Moorhen and Black headed Gulls. Further round by the activity centre there was a Sedge Warbler giving us a song with Robin, Wren, Blackbird, Goldfinch, Woodpigeon and Carrion Crow. There was a Female Kestrel on view in the nest box, apparently sat on 5 eggs which should hatch in 2 weeks so put that in the diary! Also outside was a group of Swift boxes on a pole with a tape of Swift song being played trying to pull them in, spoke to one of the team and they hadn't had any luck so far. Did see some Swallows hawking over the fields.
Walked down to the Tower Hide which over looks the River Axe, fly over Little Egret and Grey Heron, about 300 Gulls on the mud, mostly Herring but a few Black-headed Gulls, 1 Great-black Backed and a couple of Lesser Black-backed Gulls, Cormorants, Shelducks, Mallard, Coot and a couple of Whimbrel flew up the river.
On the way back to the car 4 male House Sparrows came and sat on the fence reminded me of my childhood when they where everywhere, smart looking birds! Also saw Reed Buntings, Linnet, Dunnock and Chiffchaff. The only Butterflies I saw was a couple of Green Veined Whites and no Dragons!
It was a good day for some fresh air and a walk.
---
07 May 2018
Somerset Levels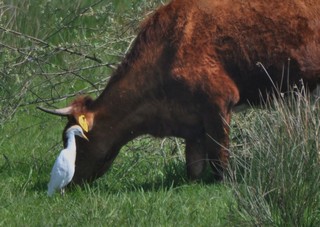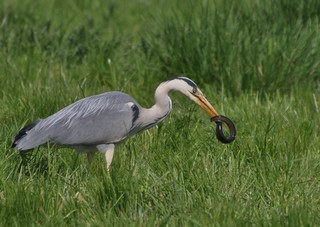 Planned to go to Somerset today and the weather was great for a change, almost too hot! Decided to visit as many places as I could rather than stay in one place.
Parked up at Decoy lake end of Shapwick and walked down the "Sweet Trail" to Decoy Lake and the hide. Then follow the normal trail back to the main drag and the car.
Had to take a double take as I got in the gate as there was a couple of Cattle Egrets with some cattle, shame they were at a distance but still great views, plenty of other birds about and many in good tune, especially the Blackcaps, not to be out done Sedge, Reed and Cettis Warblers, Robin, Blackbird and Song Thrush all adding to the chorus, Also Great and Blue Tits, Chiffchaff, Swallows, Cuckoo, Buzzard, Magpie, Jackdaw, Great-spotted Woodpecker, Mute Swan, Pheasant, Grey Heron, Greylag Geese and Chicks, Moorhen, Coot, Great-crested Grebes, Little Egret, Mallard, Pochard, Cormorants and some Bitterns Booming!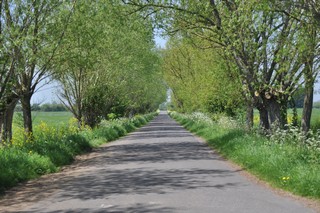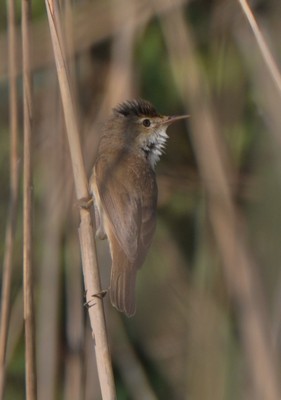 Then off to Tedham Moor in the hope to see some Yellow Wagtails but unfortunately the grass was a bit long and the cattle were at the far end of the field. The Moor though looked stunning with the Yellow and White of the flowers in the hedgerows. A Kestrel was hunting by the road and Swallows were "Hawking" over the ditches, Skylarks in full song, Mute Swans, Buzzard and a Grey Heron that caught a large eel, nearly got away but after a struggle eventually swallowed it!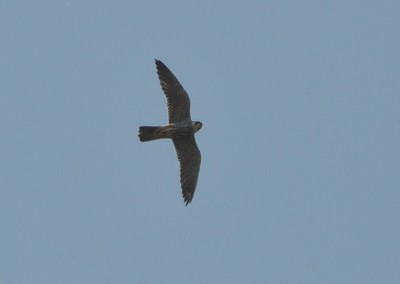 Then off to Westhay Moor, met in the carpark by Cettis Warbler in full song, plenty here at Westhay, probably the most I've heard in one place, Also Reed and Sedge Warblers, Coot, Moorhen, Grey Heron, Mute Swan, Canada Geese, Great Crested Grebes, Cuckoo, Mallard, Pochard and best of all a couple of hobbies "Hawking" over the lakes, stunning birds, so elegant in their flight.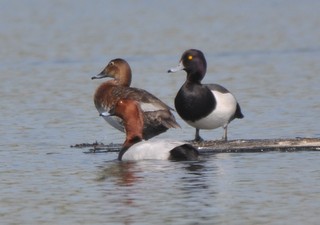 Off to Ham Wall and as I drove into the car park a Hobby flew over, plenty of birds on the water and about, Little and Great White Egret, Great-crested Grebes, one with chicks on her back, Pochard, Mallard, Tufted Ducks, Gadwall, Coots, Moorhens, Grey Herons, Mute Swans, plenty of Black-headed Gulls, Great and Lesser-backed Gulls, Marsh Harrier, Magpie, Blackbird, Blackcap and more Bitterns Booming!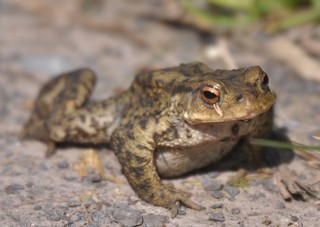 On my way home I popped into Greylake, lots of Reed Warblers singing on the way to the hide and then it looked empty across the moor but then a Marsh Harrier flew over which set up several pairs of Lapwing and a Grey Heron.
Also saw a few Butterflies about with Brimstone, Orange Tip, Peacock, Green Veined White and another new one for this year a Large White which put the total species to 9. Saw lots of other insects, a few Hairy Dragonflies, Damsels, Frogs, Toads and plenty of wild flowers, add to that lots of nice people, sunshine and you have a great day!
Home for tea and cake!
---
06 May 2018
Weekend Fun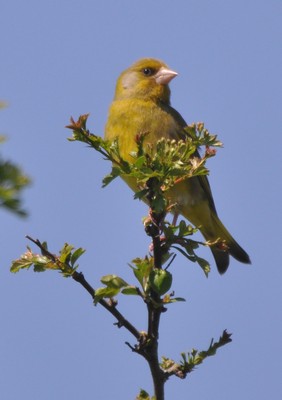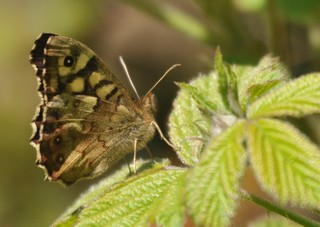 Quite a bit going on this weekend and managed to get out Saturday pm and all day Sunday. The weather for a Bank Holiday has been hot and sunny for a change and was hoping to see some Butterflies so went to Dawlish Warren and looked around the woods and meadows to see what I could find, on the beach side of the woods it was a bit breezy and saw very little but on the other side out of the wind there was a few Green Veined White, Orange Tip and some Speckled Wood, must admit thought I would see more.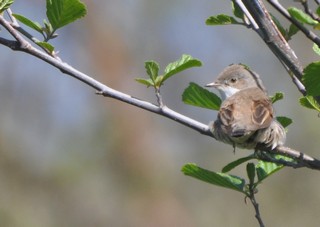 Could hear plenty of birds and a Cuckoo was quiet vocal but couldn't see it until it flew over my head going towards the golf course. I could hear a few Warblers, defiantly at least one Sedge, possible Reed and a Possible Grasshopper Warbler. My hearing is not the best these days so not 100% as I didn't get eyes on them. A very smart Greenfinch, Linnet, Great and Blue Tit, Goldfinch, Wren, Swallow, Collard Dove, Woodpigeon, Carrion Crow, Magpie, Dunnock, Whitethroat, House Sparrow, Chiffchaff and some fly over Cormorant, Herring and Black-headed Gulls.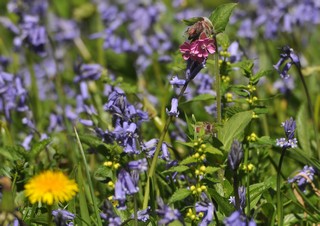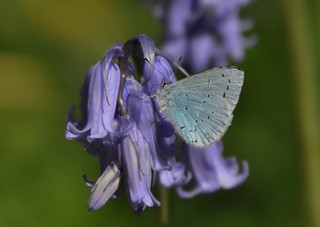 Sunday Morning saw me at Dunscombe woods and it was surprisingly quiet, perhaps all down the beach? The meadows looked fantastic with the wild flowers with Bluebells ( some white) Primrose, Dandelion, Red Campion, Yellow Archangel, Wild Garlic, Greater Stitchwort, Lesser Celandine amongst others. Also a few butterflies with Orange Tip, Peacock, Brimstone and Holy Blue which takes my total species this season to 8. Didn't see that many birds but plenty singing , especially some very vocal Blackcaps.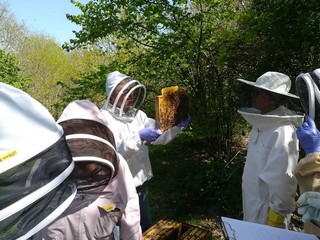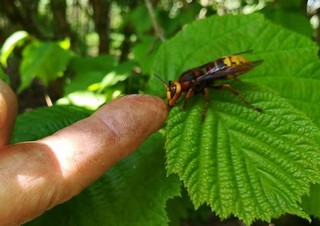 Sunday afternoon was spent at Buckfastliegh with some Beekeeping friends. One of the hives had a European Hornet sat inside, unlike the Asian Hornet its not a major problem for the honey bee. This individual we think is a Queen, anyway Clare who runs the sessions here had it sat on her hand and then fed it some honey from her finger, amazing to watch and it was quite friendly, stunning insect!
Saw lots of people this weekend all enjoying the great weather, plenty of birders as well walking about, everybody happy that's what I like to see!
---
© Simon Thurgood 2022
Images on this website may not be put as any part of any collection without any prior written permission.