Blog
29 March 2022
Marsh Harriers displaying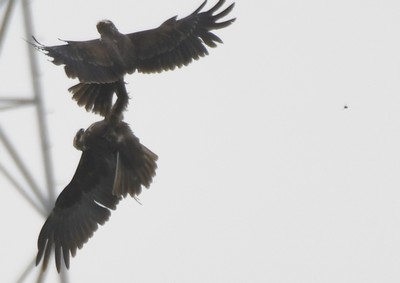 Yesterday had such a great day out, capped by at the end of the day two stunning Marsh Harriers displaying for 20 plus minutes over 3 large arable fields.
Sadly the light was crap and they were moving quite fast other than that just brilliant, plenty of tumbling and typical Harrier "food Passes". They dropped to the floor a couple of times and there was some calling.
They were seen in an area where they are not normally seen so could be a fresh pair??
---
25 March 2022
Sand Crocus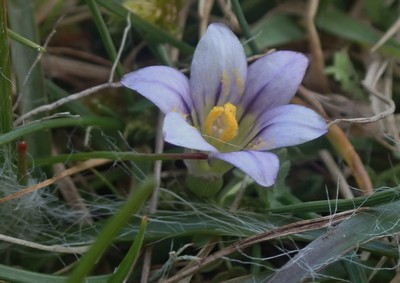 The Sand Crocus are starting to emerge at the Warren over the last couple of days, stunning little flower!
---
25 March 2022
Speckled Wood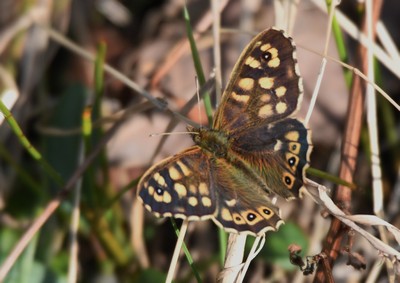 Speckled Wood, this one taken at Dawlish Warren but originally aw one at Exminster Marshes.
Good to see Phil who was in fine form as usual!
---
25 March 2022
Small Tortoiseshell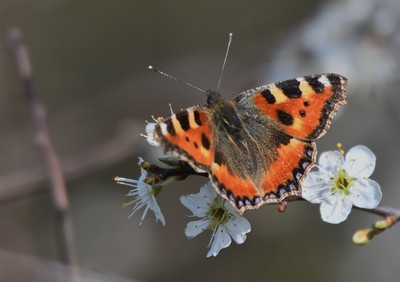 This Small Tortoiseshell taken at Powderham Marshes but also seen at Dawlish Warren.
A lot earlier than last year, I didn't see one until June last year.
---
23 March 2022
Comma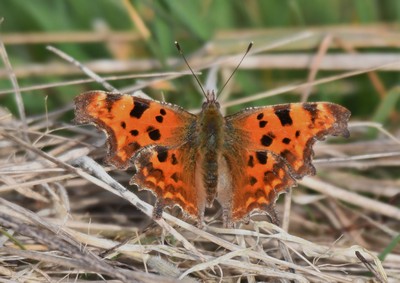 Seen this species in every site I have visited over the last couple of days which makes it 4.
The Species list so far for this year is Comma, Brimstone, Red Admiral and Peacock.
---
22 March 2022
Dunsford Woods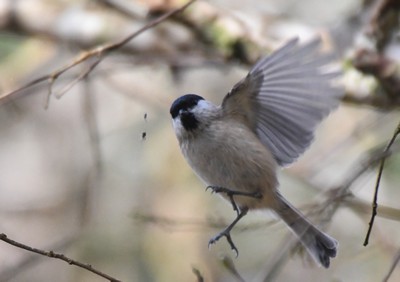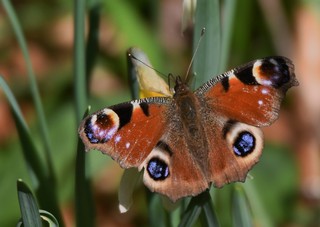 Went to Dunsford woods today, parked at the far end close to the meadow as its easier to park. A beautiful day and lots to see, Flowers, Butterflies and Birds which is a great combination, there was still that bit of chill in the air but out of the wind it was great!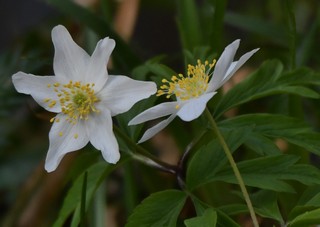 The Wild Daffodils, Wood Anemones and Primroses amongst others looked great in the spring sunshine and the 3 species of Butterflies seen here looked like they were enjoying the early nectar feast.
On the bird front nice to see some Marsh Tits as well as Great, Blue and Long-tailed Tits, Goldcrest, Robin, Wren and Blackbird. Mallard and Grey Wagtail on the river were sadly the only things I saw on the water, in the sky a couple of Buzzards, Raven and a fly over Sparrowhawk.
Several humans about including a group of nice friendly Devon Birders and sadly Dog Walkers, otherwise a good day!
---
21 March 2022
Aylesbere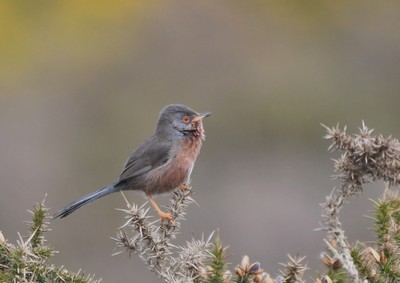 After a depressing visit to the River Otter I went to Aylesbere Common and had a lovely relaxed walk around the reserve, pleased to see several Dartford Warblers flying at the top of the gorse, lot of singing, chasing others which was good to see.
Did hear Yellowhammer but couldn't get close enough for a picture, Stonechat, Dunnock, Wren, Robin and Blackbird seen.
Not many humans and no dogs which was a pleasant surprise!
---
21 March 2022
River Otter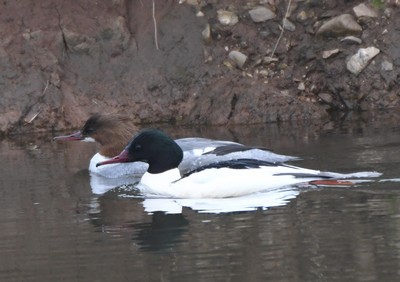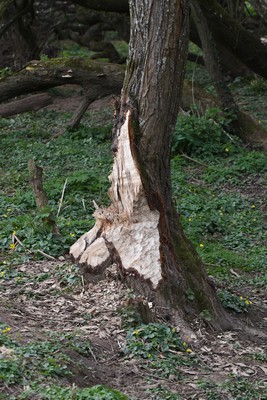 Went to Tipton St John and walked up the River Otter to look for Otters and it was so frustrating, didn't see any Otters, but did see plenty of birds. They were constantly harassed by dogs off the leads and the owners dont seem to care.
I gave up and went else where in the end, I did see a smart pair of Gooseanders, Little Egret, Moorhen, Mallard and Grey Wagtail on the water and very little else.
There was some big signs of Beavers making short work of trees which was great to see other than that quite depressing!
---
19 March 2022
Exminster Marshes

Managed to get out to Exminster Marshes for a walk around today, while the sun was out and quite warm in places it was very windy and most of the bushes were blown out.
In the shelter there was plenty of insects about such as Hoverflies, Bumble and Honey Bees. There was also a couple of Peacock Butterflies being blown about in the wind.
All the usual birds seen with Canada, Brent and Farm Goose, Mute Swans, Grey Heron, Little Egret, Coot, Moorhen, Mallard, Teal, Wigeon, Shoveler and part views of a Gargany which was a bit frustrating.
Carrion Crow, Rook, Jackdaw and Magpies were spread around but not in any great numbers.
As the bushes were blown out not that many smaller birds, a Skylark was doing its best to sing but struggling with the wind, House Sparrows, Robin, Blackbird, Dunnock, Cettis Warbler and Chaffinch seen in small or singles.
The only Wader I saw was some Curlew so was looking like a quiet visit but just as I was getting back to the RSPB car Park were my car was parked I saw a Raptor in the sky and on closer inspection through my bins a Red Kite!
I got up to the Railway bridge and it was over the tracks further up and then tracking right over the fields and then I lost it, fantastic bird!
Not that many humans about around the reserve but the Turf looked busy.
---
14 March 2022
3 up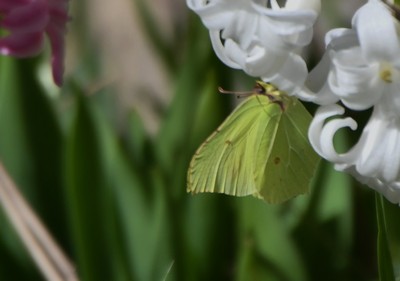 At Yarner today in the sun saw plenty of fresh Brimstones and one Peacock making it 3 species seen this year.
I have heard it looks like no Large Torts have survived from Portland which is a shame
---
14 March 2022
Dartmoor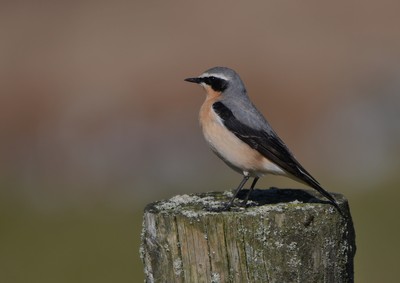 After a long weekend at work I was looking forward to having today off and to my surprise the weather was just great, so after a Bacon Baguette it was Dartmoor bound!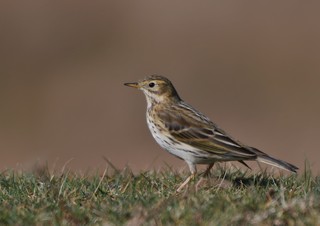 I had heard Wheatears had been seen on the coast a couple of days ago so first stop was Challacombe Farm and the road that heads for Headland Warren and sure enough three stunning Males, I also had the luxury of sitting in my car while they flew ether side of the road and sat on posts, so great to see them back.
It was also great to hear the Skylarks in full song, plenty of bird song around with Stonechats sat on Gorse as well as good numbers of Meadow Pipits, Blackbirds, Robins, Dunnock, Wren and Song Thrush letting me know they were about. A few Corvids about with Raven, Carrion Crow, Rook, Jackdaw, Magpie and Jay all seen but defiantly down on numbers.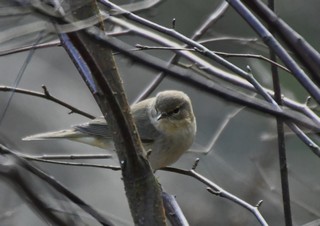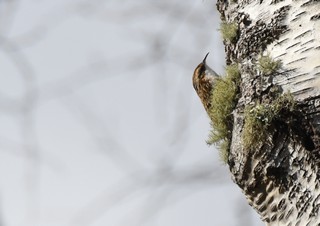 While I saw several Buzzards, they were the only Raptors seen.
At Yarner, Blue, Marsh, Coal, Great and Long-tailed Tits, Chaffinch, Bullfinch, Siskin, Lesser Redpoll, Chiffchaff, Wren, Dunnock, Robin, Blackbird, Mistle Thrushes, Treecreeper, Nuthatch, Great and Lesser-spotted Woodpeckers heard and seen but always mobile, Raven and a fly over Buzzard.
Soussons plenty of noise from Crossbills and Siskin, Coal Tits, Green Woodpecker, and many others but very little seen.
Grey and Pied Wagtails around the streams, Woodpigeon, Stock and Collard Doves seen as well as House Sparrows and good numbers of Starlings.
Not that many humans but a few stupid White Van Drivers sending the sheep in all directions, Twats!!
---
08 March 2022
Out and About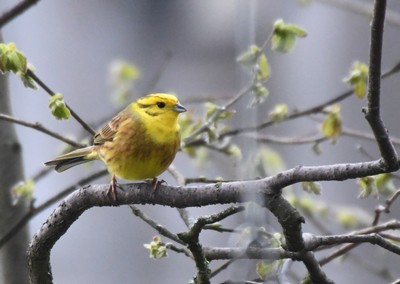 In between doing some shopping and domestics managed to combine some bird watching on Dartmoor and a quick visit to Holden.
The big thing for me was two big flocks of Fieldfare in two different locations, each flock 100+ and mixed in with good numbers of Starling feeding on pasture, last visit to Dartmoor saw none so wondering if these are passing through?
Apart from these all the usual suspects.
At Holden around the feeders again all the usual stuff apart from some very flighty Brambling and some stunning Yellowhammers which to be honest I enjoyed seeing the most!
---
07 March 2022
River Otter

Went to the River Otter on the search for Otters funnily enough and did see them but always at a distance and for ever going away from me, so apart from excellent views in my bins no pics.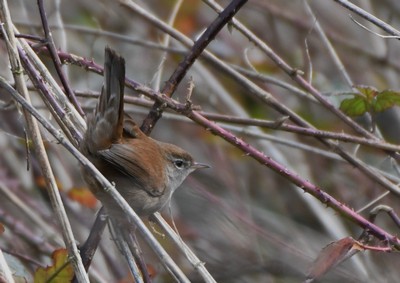 But was very impressed with the bird life.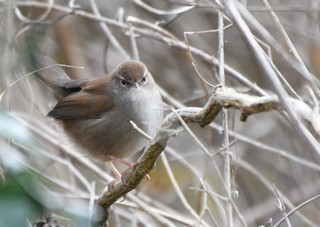 Excellent views of Cettis Warbler, Dipper, Goosander, Grey Wagtail amongst many others such as Moorhen, Mallard, Mute Swan, Raven, Carrion Crow,Little Egret, Cormorant, Magpie, Wren, Robin, Blackbird, Dunnock and the electric blue flash of a Kingfisher.
Lots of humans about and apart from the annoying dog in the water, good time had by all!
---
05 March 2022
Dartmoor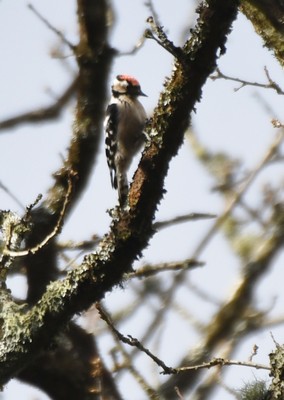 Managed to get out for a full day on Dartmoor today, started off at Yarner, it was quite windy in the car park that over looks Tremblebere but in the shelter of the woods it was great, warm enough for a couple of Red Admirals to be flying.
A few humans about all stood in a line at the top waiting for the Lesser-spotted Woodpeckers to appear, as normal I went on walk about to see what was about.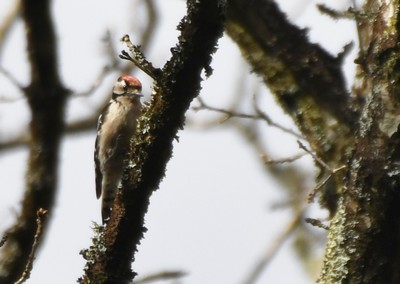 Not much in the trees as you walk down to the bottom car park although I could hear Woodpeckers, defiantly Green and GSW as well as other smaller birds. At the feeders at the bottom, very few birds, just singles of Coal,Blue, Great and Marsh Tits, Chaffinch and Robin, the top hide and feeders had more but only ever saw one Marsh Tit all day. Saw plenty of Long-tailed Tits, Blackbird, Wren in the trees, Raven over head and then out of the corner of my eye two small birds flying into a tree ahead of me, Lesser-spotted Woodpeckers! It took me a while to re locate them and watched them for about 15 minutes, very mobile in the very top of the tree, took loads of pictures but found it difficult to focus on the bird and not the branch, but if it was easy it would be boring! Walked back to the car passing the group at the top who hadn't moved and were not having much luck.
I then did a bit of a drive around the moor, saw plenty of Corvids, Raven, Carrion Crow, Rook, Jackdaw, Magpies and Jay. Saw a few Buzzards but they were the only Raptors I saw, 100 + flock of Starling, Chaffinch, Bullfinch, House Sparrow, Mistle Thrush, Dunnock, Blackbird, Wood Pigeon, Stock and Collard Doves, Stonechats, Meadow Pipits, Mallard and Herring Gull.Looks like all the Winter Thrushes have gone?
Stopped off at Soussons for a walk, could hear loads but saw very little, could hear Crossbills and Siskins in the tops of the trees and chatter of other birds.
Good day out, plenty to see, quite a few humans about, mostly well behaved!
---
02 March 2022
This week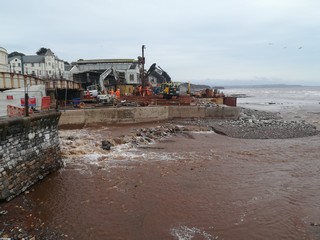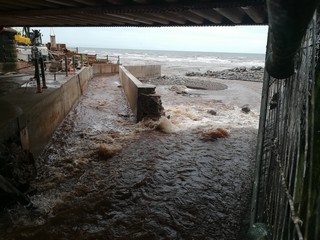 A continuation of last week with being a Granddad, Work and shit weather hasn't seen me travel very far.
But have been down the sea front for some fresh air quite a bit, work is progressing, they have diverted the stream to the left, the picture on the right shows this, they had dammed the original path but the high tide washed it away, getting ready to do all the work at the front, looking forward to it finally getting finished so I can get back on the beach!
---
© Simon Thurgood 2022
Images on this website may not be put as any part of any collection without any prior written permission.