Blog
31 March 2019
Teigngrace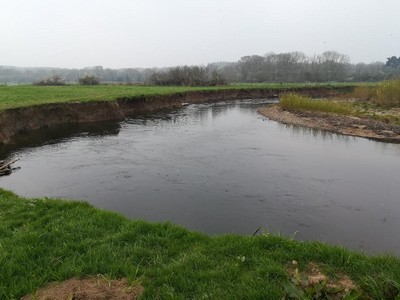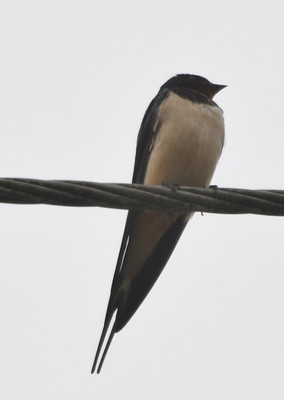 Went to Teigngrace this morning to see the Sand Martins which nest on the River Teign here and I wasn't disappointed.
This is a historic site for them, the picture to the left shows the "Oxbow" which has formed over the last 15 odd years, before that there was a large colony here I remember counting over 100 nest holes here , but the river slowly took over and the nests are spread over a wider area.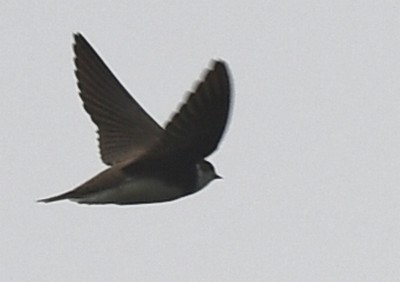 Today I counted 26 Birds but probably more up river and more to come, great sight to see them bombing about the river and great sport trying to get any sort of picture of them in flight.
The Sand Martins still like this area though to feed and are often joined by Swallows, House Martins and the odd Swift.
Its great to sit by the River in the summer and watch, its easily accessible as its on a public footpath ad the birds dont seem to mind the public, even dogs or kids in the water in the summer.
If you park in Teigngrace like I did today be careful how and where you park, dont upset the locals, lots of birds about in the village best of all a couple of Swallows on the wires and 3 House Martins flying about.
Shame it was a bit grey but lots of humans about with it being Mothers Day, everybody out walking with their favorite person!
---
30 March 2019
Dartmoor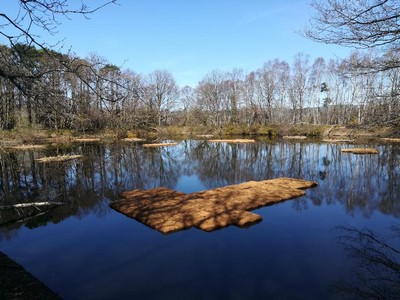 Spent Tuesday to Thursday on Dartmoor in some stunning scenery and beautiful weather, thought I would make most of my time as not working at the moment, just been offered a job but I have to go through all the security checks and its taking for ever, still Iam not complaining if the weather stays like this!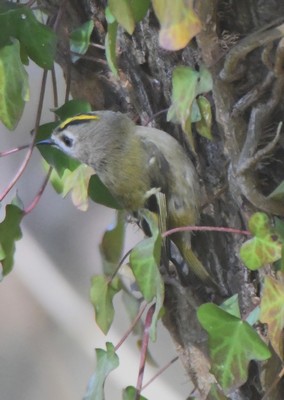 Tuesday I started off at Yarner, beautiful clear day and not much wind, plenty of bird song and I quickly picked up the drumming of Woodpeckers,
First positive sighting was of a Great-spotted Woodpecker then further down the track more drumming and the call of a Lesser-spotted Woodpecker, I could see it but it was distant although great views through my bins, but then it flew off to the right and I lost it. At this point I put my bag and camera down while I put down some notes in my book and then the LSW appeared out of nowhere and sat on the tree in front of me not 6ft away and as I went for my camera it flew off, typical but still such a stunning little bird up close!
Saw all the usual stuff such as Blue, Great, Coal, Marsh and Long-tailed Tits, Chaffinch, Blackbird, Robin, Wren, Mallard and fly over Buzzard and Raven.
Went to the reservoir and they have now put up 12 islands with plants already in to encourage things like Dragonflies as well as birds. When things have settled in I think it will look good.
In the afternoon I went to Emsworthy Mire and walked around the dry bits, didn't venture right down the bottom as I didn't have my wellies on. Did see a few Raven, Jackdaw, Carrion Crow, Magpie, A few fly over Buzzard, Skylark, Meadow Pipit, Stonechat and Wheatear.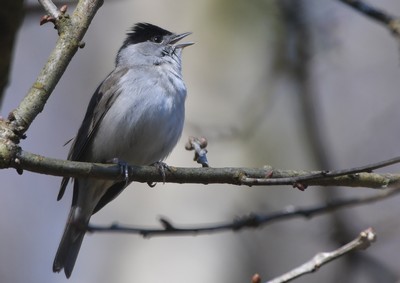 Wednesday I spent a very enjoyable time walking up the River Tiegn at Steps Bridge through Dunsford Woods to the meadows and back again, so many birds singing and probably the stand out bird was a Male Blackcap which just didn't stop singing, such a joy to stand and listen. Many other birds such as Blackbird, Song Thrush, Chiffchaff, Great, Blue, Long-tailed and what looked like a Marsh Tit. Raven, Carrion Crow, Buzzard, Woodpigeon, Bullfinch, Chaffinch, Goldcrest, Nuthatch and Mallard was the only water birds I saw in the river, possibly down to all the dogs in the water having fun, a bit frustrating but thats life!
Also saw lots of wild flowers and a few Butterflies such a s Brimstone, Comma and Peacock.
Thursday I went to Wistmans Wood, not only to see the trees but to get up and walk around some Tors, as some of you might remember I decided to see if I could get around all 365 Tors/named Rocks on Dartmoor, managed to knock a few more off such as Beardown and Crockdon Tors, thats 27 down only another 337 to go.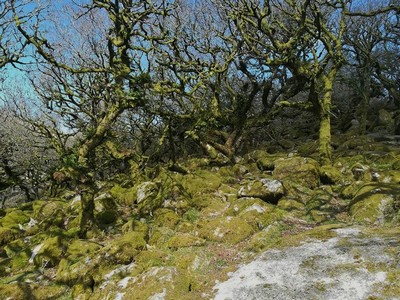 Apart from the Wood which is magnificent as always, I made the mistake of going down into the wood over the Granite Bolders, it was ok going down but coming back stepping up on those stones was murder on my knees!
Did see a few birds about the place, from where I parked my car close to Two Bridges Hotel tot he woods, Tors and back I saw plenty of Skylark, Meadow Pipit, Stonechat, a few Wheatear, Raven, Carrion Crow, pair of fly-over Buzzard, Robin, Chaffinch, Blackbird, Wren, Great Tit and Pied Wagtail.
When I got back to the car thought I would be a Tourist and go the hotel for a Cream Tea, it was nice and sat out in the sun it was just glorious, But at over £8 it was bit steep, I could have got 2 pints of Guinness for that!
Met lots of humans, good to meet up with Dave S, many other happy people about out walking and enjoying life, great to stop and talk to people about the Birds,Flowers and Butterflies.

---
25 March 2019
Out and About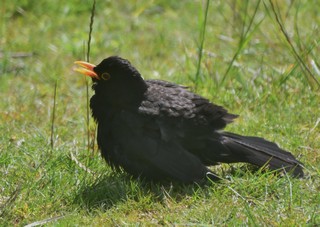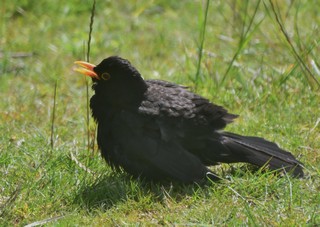 Had a good few days as my ears have got better and been able to get out and about.
Spent a few days on Dawlish and Dawlish Warren Beaches looking to see whats on the tide line, after a few storms have been looking for some "Goose barnacles" that hopefully would be on some flotsam but didn't find any, probably didn't get down quick enough after a storm. I did though find plenty of "Common Whelk" egg cases and some "Sea Potatoes". It was great to get out into some fresh air, should have taken my wellies and got into some pools, bit cold to take my shoes off and get in bare foot!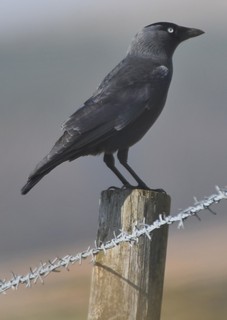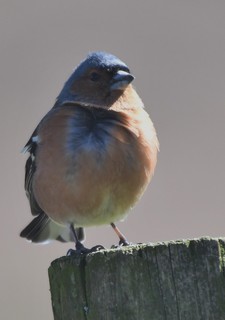 Sunday I went up on Dartmoor to see what migrants I could find, did my usual drive around and then parked up close to Challacombe Farm. I then walked up to Warren Farm via the path then back down the rd to the car, really nice walk and saw lots of birds, migrant wise plenty of Chiffchaff, Meadow Pipits and some very smart Wheatears, my first of the year, still not seen any Martins yet. Did see Raven, Carrion Crow, Jackdaw, Magpie, Rook, Woodpigeon, Stock dove, Nuthatch, House Sparrow, Great, Blue and Long-tailed Tits, Chaffinch, Reed Bunting, Starling, Blackbird, Song Thrush, Robin, Wren, Dunnock, Stonechat, Pheasant and Buzzard.
Today I spent today around the River Exe, at Cockwood Steps the tide was high and the only thing seen was a couple of Cormorants on the wreck, the Harbour at Cockwood was quiet as workman around with Orange suits, so too much disruption, no Geese on Starcross Golf Course. Further up the river at Powderham again nothing to show at high tide.
Around Powderham there was a few Grey Heron, couple of Juveniles. Shelduck, Little Egrets, Carrion Crows and plenty of Rooks around the Rookery at Powderham Church.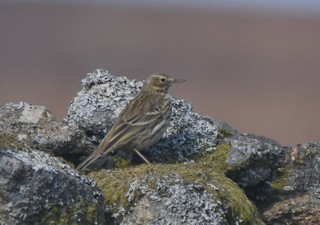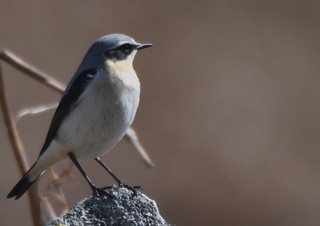 On the road to Exminster Marshes plenty of Carrion Crows and Rooks on the fields with Little Egret, Pheasants and a couple of Buzzards on posts.
At the Marshes, I did a circular walk, started off a bit chilly but it soon warmed up with some places out of the wind quite warm, in these places found quite a few insects, Bumble Bees and Butterflies, lots of fresh Peacocks and a Small Tortoiseshell which has taken my Butterfly species totals to 5.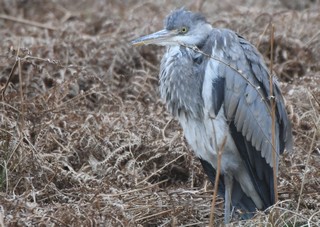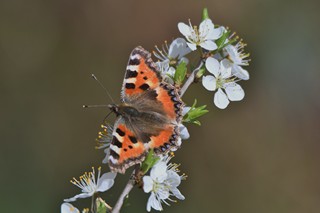 Also found my first Common Lizards of the year, 3 were on the wood pile in the discovery area of the reserve.
Plenty of birds about with some very vocal like the Robins, Cettis Warblers and Chiffchaffs, also Blackbird, Song Thrush, Wren, Dunnock, Chaffinch, Goldfinch, Bullfinch, Reed Bunting, Skylark, Linnet, Great, Blue and Long-tailed Tits, Magpie, Raven, Jackdaw, Rook, Carrion Crow, Little egret, Canada Goose, Mute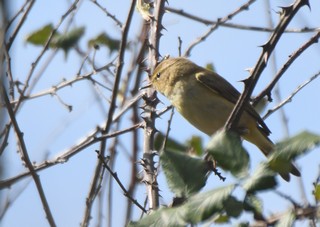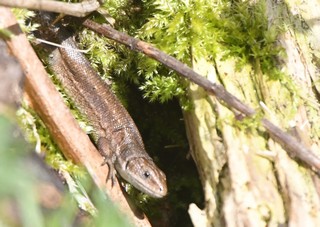 Swan, Grey Heron, Shelduck, Mallard, Shoveler, Teal, Wigeon, Coot, Moorhen, Buzzard, Sparrowhawk, Lapwing, Cormorants and a a flock of Black-tailed Godwits, many going into summer plumage.
At Turf there was loads of Shelduck, most I've seen in ages, also Curlew, Dunlin, Oystercatcher, Grey Plover and the usual Gulls.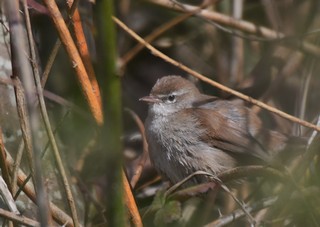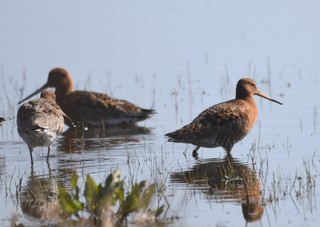 On the way home looked in at the Kenn outflow as the tide had gone out and found Redshank, Greenshank, Oystercatcher, Curlew, Cormorant, Herring, Great-black Backed and Black-headed Gulls, Shelduck and a Little Egret.
Seen plenty of humans about, all behaving themselves, good to catch up with Kev R, Phil C, Steve and Steve. Met loads of other people out and about, some bird watching and others just enjoying life and why not!
---
20 March 2019
Ear Ache part 2!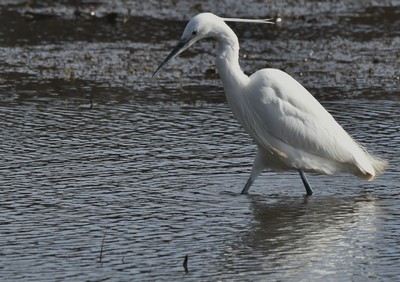 Had some real issues with my ears, balance, hearing and pain! After 2 visits to the nurse and 1 to the Dr, some anti-biotics we are starting to get some head way, have been out but done a lot of birding from the car to keep out of the wind.
Did manage to visit a few places and enjoyed a visit to Bowling Green on Wednesday which was calm, all the usual birds you would expect as well as a Fox by the far fence.
On Thursday walked around Stover in the morning which was quiet, hoped to see some Martins/Swallows but nothing. A quick visit to Dawlish Warren also give very little on a walk around the entrance bushes.
Sunday I went for a drive around Dartmoor and saw plenty of Corvids with Raven, Rook, Carrion Crow, Jackdaw, Magpie and Jay. A few Raptors about with Peregrine, Kestrel and a few Buzzards on poles and flying about. Other birds around the hedges and fields saw Stonechat, House Sparrow, Blackbird, Skylark, Woodpigeon, Stock Dove, Chaffinch and Robin.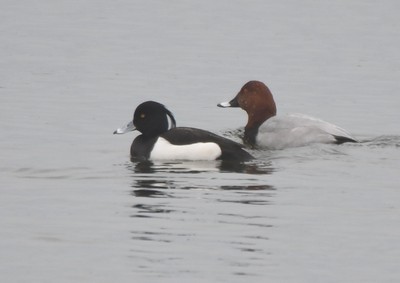 Tuesday I managed a walk around Exminster Marshes with Magpie, Jackdaw, Carrion Crow, Woodpigeon, Robin, Blackbird, Lapwing, Curlew, Cormorant, Moorhen, Coot, Mute Swan, Canada Goose, Shoveler, Teal, Wigeon, Mallard, Grey Heron, Little Egret, Lapwing, Cettis Warbler, Reed Bunting, Chiffchaff, Wren, Great, Blue and Long-tailed Tit, Goldfinch and Chaffinch.
At Turf there was a Slovenian Grebe in the channel with Curlew, Redshank, Dunlin, Golden Plover, Shelduck, Mute Swan, Little Egret, Teal and Mallard.
Today I took a drive to South Devon, spent a little time at Slapton out of the wind, saw Great-crested Grebe, Tufted Duck, Mallard, Pochard, Moorhen, Coot, Mute Swan, Canada Geese, Cormorant, Black-headed, Herring, Lesser and Great-black Backed Gulls, Jackdaw, Carrion Crow, Woodpigeon, Great, Blue and Long-tailed Tits, House Sparrow, Dunnock, Robin, Cettis Warbler and Blackbird.
Spent a bit more time at Hallsands in the hide, plenty of ducks here with Tufted Duck, Pochard, Mallard, Teal, Gadwall, Ring-neck Duck and Scaup. Cormorant, Great Crested Grebe, Moorhen, Coot, Cettis Warbler, Chiffchaff, GSW, Jackdaw, Carrion Crow, Blackbird, Robin, Great and Long-tailed Tits, Pied Wagtail, Chaffinch, Magpie and Woodpigeon.
Met lots of great humans, nice to meet Dave Boult and Dave Hopkins amongst many others. Heres to some pain free ears!!
---
08 March 2019
Powderham and Exminster Marshes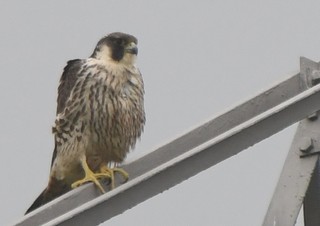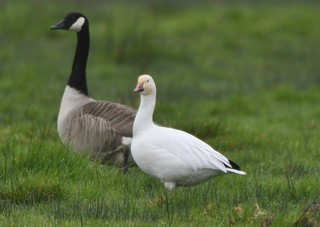 Went looking for some Sand and House Martins over the Marshes but unfortunately didn't see any.
I did though see plenty of other birds, at Powderham there was Canada and Snow geese, Mute Swan, Grey Heron, Coot, Moorhen, Teal, Wigeon, Shoveler, Tufted, Mallard, Shelduck, Oystercatcher, Lapwing, Woodpigeon, Carrion Crow, Jackdaw, Chaffinch, Goldfinch, Linnet, Blackbird, Wren, Song Thrush, Robin, Great and Blue Tits, Skylark, Magpie and Pheasants.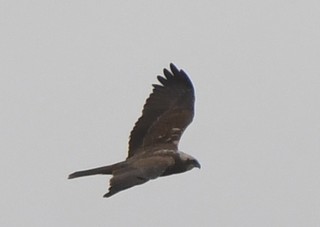 At Exminster I walked the back path and back to the car park, Great, Blue and Long-tailed Tits, Chaffinch, Goldfinch, Blackbird, Wren, Robin, Magpie, Skylark, Cettis Warbler, Jackdaw, Carrion Crow, Wigeon, Teal, Shoveler, Mallard, Grey Heron, Mute Swan, Canada Geese, Lapwing, Herring and Great-black Backed Gulls, Kestrel, Peregrine Falcon and a Marsh Harrier flew through the Marsh putting all the birds up.
Met a few humans, good to see Dave Boult amongst others.
---
07 March 2019
Yarner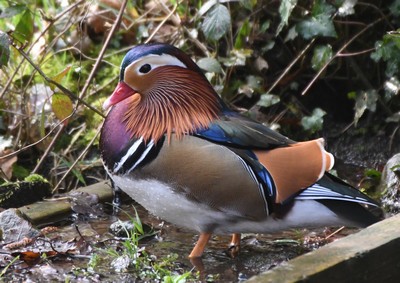 Spent some time at Yarner today, parked up at Middle Trendlebere car park and did a circular walk via the 3 hides on the reserve.
It was quite windy and not much to see high in the trees and the only birds seen flying by myself where a pair of Raven.
Did see Treecreeper, Chaffinch, Great, Blue, Coal and Marsh Tits, Blackbird, Robin, Dunnock, Wren, Goldcrest, Mallard and Mandarin Ducks. No sign of LSW or Redpolls.
They were doing work on the Lagoon and adding islands, 4 already out and the guys said there should be 12. The Islands themselves are already planted and ready to go. Plenty of over hanging trees cut back but also laid in the water to help with the habitat, I think its going to look good when its finished.
Lots of nice humans about, good to spend some time chatting to Patrick H, also saw Dave S and others who I cant remember their names, sorry about that!
Home for tea and cake!
---
06 March 2019
Ear Ache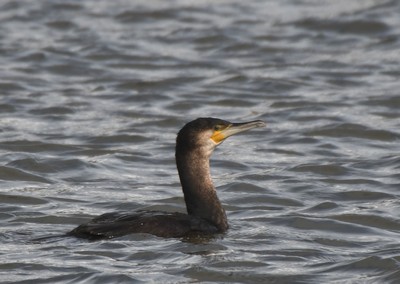 Been suffering this last few days, got an issue with my ears which started when I got back from a walk around Exminster Marshes last Thursday, parked up at Powderham Church under neath the noisy Rooks, walked along the River Exe and did a circular walk from Turf around the Marshes then back to the car from here.
Plenty of birds about with good numbers of Red-breasted Mergansers, especially around Turf with 11 in one spot, 100`s of Brent Geese coming in from the river to rest up on the fields with some Canada Geese, always a great sight. They must soon be on their way to the breeding grounds for another year, plenty of waders around the river with Green and Redshank, Curlew, Godwits, Dunlin, Avocet, Mallard, Teal, Wigeon, Little Egret, Cormorant, Shelduck, Oystercatcher and quite a few Pintail between the footbridge and Starcross Yacht Club. Also plenty of Gulls, mostly Black-headed but a few Herring and Great-black Backed Gulls.
Lots around the fields, marsh and hedges with Lapwing, Carrion Crow, Rook, Jackdaw, Magpie, Woodpigeon, Stock Dove,Linnet, Starling, Goldfinch, Chaffinch, Canada Geese, Snow Goose, Mute Swan, Skylark,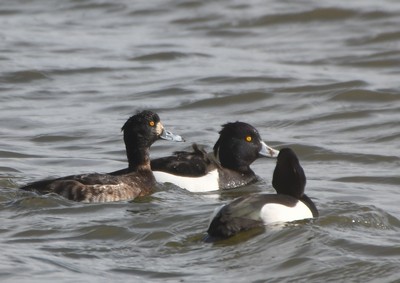 Moorhen, Coot, Pintail, Shoveler, Mallard, Wigeon, Teal, Shelduck, Great, Blue and Long-tailed Tit, Wren, Dunnock, Robin, Blackbird, Greenfinch, Cettis Warbler, Pied Wagtail and a fly over Buzzard.
Went in on the train to Exeter on Friday and continue to be amazed by all the birds you can see especially on all the pools between the line and the road, many you can only see from the train.
On Tuesday I went into Exeter by car and parked up at "Mary Arches" car park and watched the Peregrines on the church Spire, great views, shame I forgot the camera, plenty of Pied Wagtails about the main street as well, must be a few roosts about the city.
I went to the South Hams via the Dartmouth Ferry on Monday, still struggling with my ears decided to stay in the car as much as possible, when I got to Slapton Ley the Ley was quiet choppy but the sea was calm, from the Memorial Car park you could see Tufted, Mallard, Great-crested Grebe, Canada Geese, Mute Swan, Herring, Black-headed and Great-black Backed Gulls. Down the Tank end there was Mallard, Farm Ducks, Jackdaw,Coot, Moorhen and Black-headed Gulls.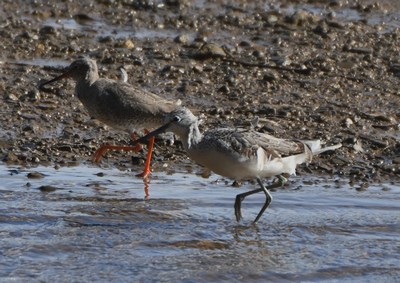 Went to Beesands and it was quiet calm here so went to the Hide, plenty of birds in the hedges with Robin, Blackbird, Great and Blue Tits, Wren, Dunnock, Chaffinch and Cettis Warbler. From the hide most of the birds were tot he left of the hide with about 50 Tufted Ducks, a few Mallard, Great-crested Grebes, Grey Heron, Moorhen, Coot, Canada geese and Mute Swans.
Off to Aveton Gifford to the tidal road, got some great views of Curlew, Red and Greenshank.
Not as healthy as I would like to be, with not only a Hernia needing surgery a ear ache, dont know about anybody else, but what a effort it is to get an appointment with the Dr, had to get past the receptionist first, whats all that about??
Met lots of great humans this last week although felt sad to see all the homeless people on the streets of Exeter, what ever the reason, drugs, drink, mental health or runaways it cant be right in this day and age that people have to beg on the streets of Britain, but there for the grace of god go I! i was told not so long ago we are all 3 paychecks from being made homeless??
---
© Simon Thurgood 2022
Images on this website may not be put as any part of any collection without any prior written permission.