Blog
31 March 2016
Scotland day 2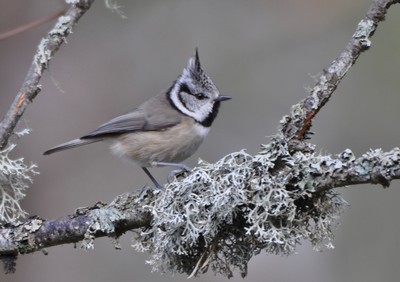 Went to the Cairngorm's ski centre to park up and go looking for Ptarmigans, I am especially looking for birds still in their all white winter plumage. But I couldn't get into the car park and looking to the side of the mountain it was packed with people, so I turned around and went down to Loch Garten to look for Crested Tits and Red Squirrels.
Sadly the area around the centre was closed until tomorrow but another birder/photographer had put some food out and plenty of birds turned up with Chaffinch, Siskin, Robin, Great,Blue,Coal and a Crested Tit which was just great to see! It was quite friendly as well giving some great views but not a Red Squirrel in sight.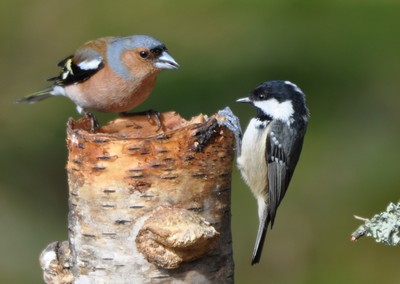 Then off to Granton-on-Spey to get a bite to eat, there is a great cafe just down from the wildlife hotel and would recommend strongly. I took my Coffee and Bacon sarnies off to lochindoub to see what was around, plenty of Red Grouse and Common Gulls around the Heather with Oystercatcher, Mallards and Greylag Geese.
Then off to the Findhorn Valley, one of my favourite places! The road to the end is 10 miles long and has plenty of great views and chances to see the wildlife. Today I saw Mistle Thrush, Mallards, Oystercatcher, Chaffinch, Meadow Pipits, Pheasants, Red-legged Partridge and when I parked up next to a stream there was a Dipper but couldn't get a picture because I would have frightened it off. I didn't see any Golden Eagles but apparently further up the valley accessible by foot there was 4 giving great views, should have put my walking boots on!
Met some great people today especially the birders at Loch Garten.
---
30 March 2016
Scotland day 1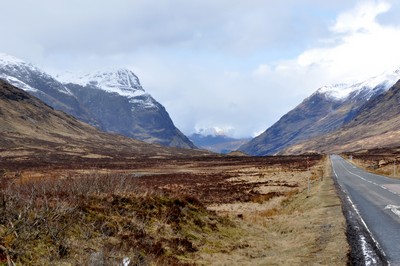 Arrived in Fort William for a 10 day stay in Scotland, came up the A82 with stunning landscapes on all sides and hoping the weather will be good enough to take pictures, from Saturday I am on the Isle of Mull looking for Eagles!
Glen Coe on the way up was just stunning, a beautiful clear day. On the way back it was shrouded in fog and it was mean and moody, just brilliant!
---
27 March 2016
Slapton Ley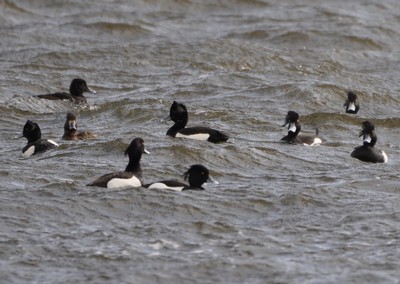 The weather was very different today, one minute its sunshine the next its raining hard with Hail and Thunder and Lightning and I got wet in the process but still had a good day. I split it into two walks, 1st was from Slapton to Ireland Bay and 2nd was from the Tank to the hide at Stokely Bay.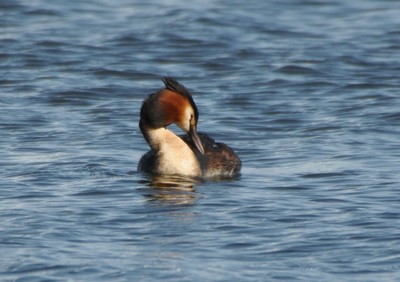 From the bridge to Ireland Bay I heard 4 Cettis Warblers, Raven, Moorhen, Coot, Herring and Great-black Backed Gulls, Great-crested Grebes, Mute Swans, Grey Heron, 30+ Tufted Duck, Mallard and Gadwall, Also in the bushes Blue Tit, wren, Chiffchaff and Goldfinch. There was a few Coot and Mute Swans sitting on nests.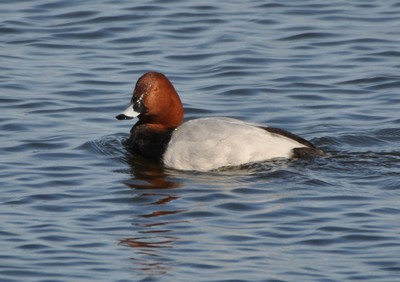 From the Tank I could see more Mute Swans, Coots, Great-crested Grebes and Mallards, around the feeding area there was plenty of Mallard cross and a White Aylesbury Duck ( Well I think it was !! hahaha) Walking further around there was Carrion Crow, Jackdaw and Woodpigeon around the gardens and houses with Wren, Blackbird, Robin, Dunnock and Greenfinches also present. At the hide there was Canada Geese, 20+ Tufted Ducks, Coots, Moorhens, 10+ Gadwalls,1 Pochard and several Great-crested Grebes and Mute Swans. at 3pm while sat in the hide 6 Swallows and a mixed group of Martins, at least 2 House Martins and the rest Sand Martins. After this winter it was great to see this sign of Summer!
No insects to be seen which is not a surprise but plenty of Spring Flowers with Red Campion, Lesser Celandine, Primrose, Dog Violets, Herb Robert, Bluebell and others.
Plenty of others about braving the weather and all in good spirits.
---
05 March 2016
River Exe and Exminster Marshes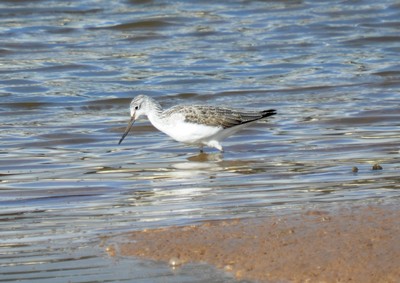 With it being dry for a change decided to make a day of it with stopping off several places on my way to Exminster Marshes to look at the River Exe. The tide was coming in so thought I might catch some waders close in.
Well the first stop just outside Cockwood was a bit of a disappointment with very few birds close by with most still down the salt marsh by the golf course at Dawlish Warren. Still saw plenty of Brent Geese and Shelduck with Cormorant, Curlew, Oystercatchers and a few Redshank on offer.
On to Cockwood harbour, there was 40+ Redshank and 1 Greenshank showing well, Little Egret and a few Black-headed Gulls.
Off Powderham there was several Red breasted Mergansers, Redshank, Cormorants, Mallards, Black-headed and Herring Gulls.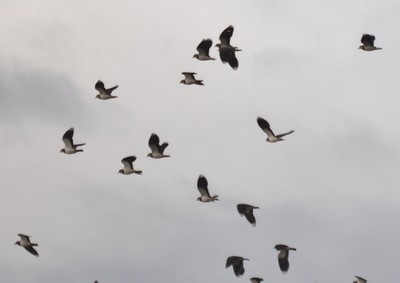 Then off to Exminster Marshes, parked up in the RSPB carpark and walked to Turf using the road and plenty of birds on the reserve with Mute Swans, Canada Geese, Little Egret, Grey Heron, Moorhen, Coot, Mallard, Pintail, Teal, Wigeon and Shoveler, Plenty of Curlew and Lapwing all over the Marshes. Woodpigeon, Magpies, Carrion Crow, Blackbird, Song Thrush, Blue, Great and Long-tailed Tits, Pied Wagtails, Robin, Starlings, House Sparrows, Greenfinch, Goldfinch, Chaffinch, Pheasants, Peregrine sat on the Pylon and a few Goldcrests along the back footpath.
Off Turf there wasn't much except 4 Brent Geese and a large flock flying around further down the river looking for a field to land in. Lot of birds north of Turf with large numbers of birds on the mud flats with Avocets, Curlew, Dunlin, Redshanks, Godwits, Shelduck, Oystercatchers, Cormorants, Herring Gulls and large numbers of Black-headed Gulls, many already in their summer plumage.
A really good day out, especially as the days are getting longer, surprised I didn't see more birders about the place?
---
© Simon Thurgood 2022
Images on this website may not be put as any part of any collection without any prior written permission.