Blog
21 February 2022
Past Week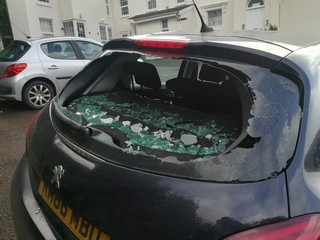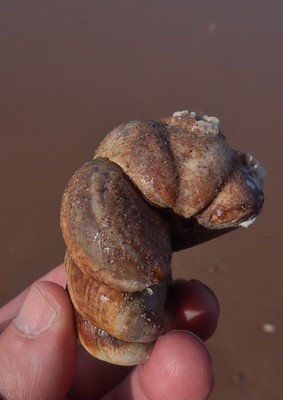 It has been a busy week or more with work and the weather against me on my days off, my car back window got blown in on Friday the 18th by the wind or something blown up by the wind, must say my heart skipped a beat when it went! So unable to travel very far, add to that iam going to be a Grandad its been a bit hectic!
I have manged to spend some time over several visits to Dawlish Warren and the beach Dawlish side of Langstone Rock, thought after the storms might find some interesting stuff. Although it wasn't Easterlies the waves were still turning the water up so I was for ever hopeful!!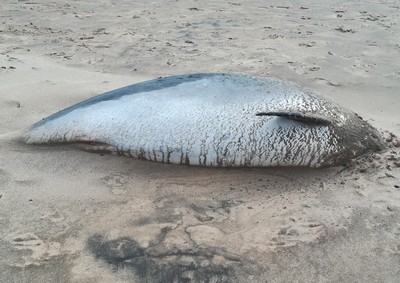 I did find a massive selection of shells but very few Crabs and no Starfish which was a surprise as there was reports of large numbers on the beach at Spray point which is close to Teignmouth.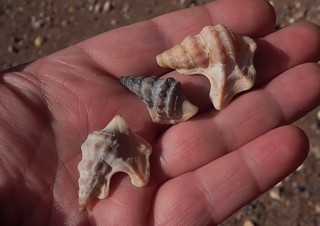 Sadly on Saturday there was a dead Harbour Porpoise on he Beach at Dawlish Warren, close to Groyne 5, which was moved fairly quickly.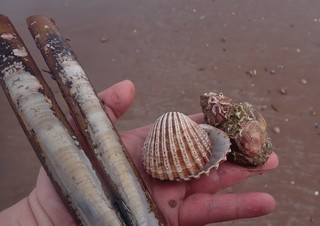 I found a really good selection of shells close to Langstone Rock on the Dawlish side, shells heaped up in places due to the wave action.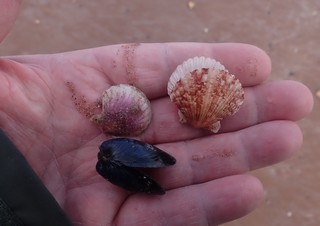 Found quite a few Pelicans Foot, Auger Shells and Netted Dog Whelks, Common Periwinkles here, on both beaches found Muscles, Common Whelks, large numbers of Slipper Shells, Limpets, Razor Shells, Pacific and Common Oyster, Otter Shells, Scallops of various sizes, Flat and Painted Top Shells, Tellins, Banded Wedge Shells, , Trough Shells, Cockles both Common and Spiny.
Good to see Steve and a few other friendly faces about.
---
09 February 2022
Red Admiral, 1st of the year!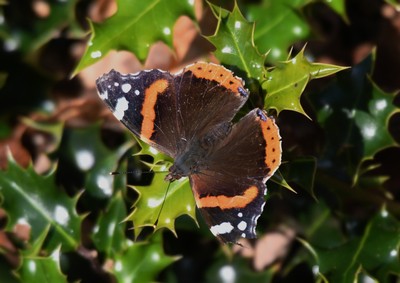 Did see one last week out in the sun at Yarner but it wouldn't settle.
But today at Yarner I saw a couple and one sat long enough for a picture. This Red Admiral looking a bit tatty, has been hibernating all winter and is the first of many. Iam hoping for a good year, at least it looks like I will be able to get around a bit better.
---
07 February 2022
Around the Exe

Had a good day today around the Exe and surrounding areas, started off at Dawlish Warren looking over the sea wall, reports of a Velvet Scooter amongst other things brought me here although not seen yesterday and sadly not seen today, the water was calm and visibility very good, the only thing on the water apart from a lone Great-crested Grebe was several boats full of rowers on practice runs.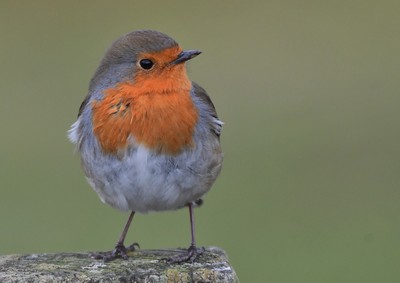 Plenty of birds around the buildings though with House Sparrow, Starling, Pied Wagtail, Dunnock, Robin, Wood Pigeon, Magpie and of course Herring Gulls with a single Great-black Backed Gull.
Then after picking up a Bacon Baguette from Ryders stopped off at Cockwood Steps. The River like the Sea was calm and apart from a large flock of Brent Geese sat on the water very little else, there was a fisherman there who said he had been there awhile, he hadn't caught any fish or seen very little wildlife. Further up at Cockwood harbour the tide was fully in and only one Mute Swan so starting to look a bit bleak, especially when I got to the Starcross Golf Course, as it was high tide I was expecting it to be busy but not a bird in sight? They might have been doing some maintenance on the course as it opens soon so perhaps thats the reason?
I parked up just past Starcross on the Powderham lane and walked back towards the train station, going out there were no birds by the Min of Ag place but plenty of Gulls on the way back, looking over the Exe you could see plenty of Gulls, Cormorants and several Red-breasted Mergansers in a line, sadly distant, I walked over the bridge and to the Ferry entrance looking to see if the Black-necked Grebes are about but couldn't locate them. Plenty of birds around the station and houses by the road with Rock Pipit, Dunnock, Robin, Blackbird, Wood and Feral Pigeon, Starling, House Sparrow, Goldfinch and several Jackdaws.
Parked further up the road by the River Kenn out flow, again the river very quiet except for some fly by Redshank, Little Egret and Cormorant. On Powderham estate along the hedges, pasture, River Kenn and the lake there was Teal, Mallard, Shoveler, Wigeon, Shelduck and Pintail seen, fly over Grey Heron, Canada Geese, Cormorant and Curlew, the later landed on the pasture among the Fallow Deer looking for food in the pasture. plenty of Pheasants as well as Jay, Magpie, Carrion Crow, Blue and Great Tits, Blackbird, Dunnock and Robin.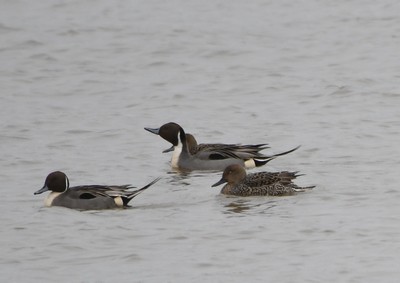 Parked up at Powderham Church to a noisy Rookery, walked along to the bridge that crosses the railway to see what was in the river, my only sighting of a raptor all day, a Buzzard sat in a tree by the church, more Dunnock, Robin, Blackbird, Great Tit, Goldfinch, Linnet, and a Song Thrush. Over the bridge and a delight to see 50+ Pintail as well as good numbers of Shelduck and Wigeon. Got quite close to these, stunning birds.
Then up to Exminster Marshes, a walk along the canal path to Turf, plenty to see with wigeon, Shoveler, Teal, Mallard, Pintail, Shelduck, Mute Swan, Brent, Canada and Farm Geese, Coot, Moorhen, Grey heron, Little Egret and not to mention a couple of very mobile Spoonbills that never settled anywhere close enough for me but still a joy to see. A couple of Cettis Warblers heard in song as well as Greenfinch, Goldfinch, Chaffinch, Stonechat, Blue and Great Tits, House Sparrows, Starling, pied Wagtail and Wren.
Waders fairly spread out between the Marshes and the River with Curlew, Godwit, Lapwing, Redshank, Avocet and Dunlin. All the usual Gulls and Corvids seen.

On the way back to Dawlish went on the back roads of kenn, Starcross and Dawlish, plenty of Pheasants, Couple of Red-legged Partridge, Woodpigeon, Chaffinch, Blackbird, Magpie, Jay and Carrion Crow.
Great to see Mr Dave Parkes at Exminster
---
05 February 2022
Dawlish Warren Rock Pools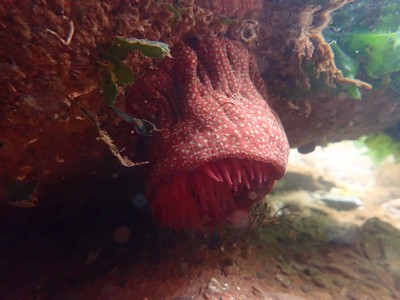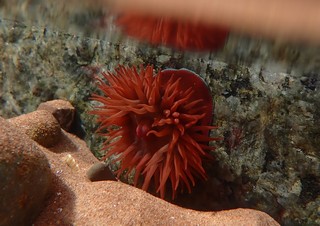 Had an excellent session at Dawlish Warren, managed to catch the low tide at the rock pools at the southern end of the beach next to Langstone cliff.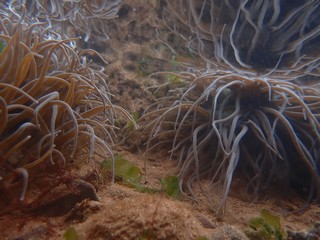 Lots of shells on the beach with Muscle, Limpets, Oyster, Otter,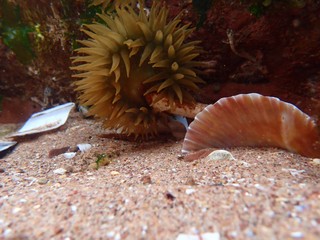 Slipper, Razor, Cockles, Trough, Tellins, Banded Wedge, Scallop, Periwinkles and Welk Shells.
Also found plenty of Crab Shells and parts of Crabs, all dead, Edible, Shore and Velvet Crabs found.
Plenty of Anemones found, Bedlet, Snakelocks and Strawberry, lots out of water which never look as good as the ones under water, managed to get some good shots.
Very enjoyable day!
---
02 February 2022
Dartmoor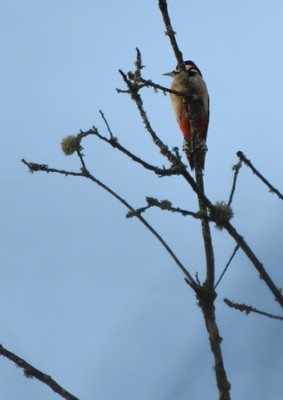 Had a good day on Dartmoor today, there was plenty of signs of spring today, although at Emsworthy this morning you wouldn't think so, grey and a cold wind whipped across the moor.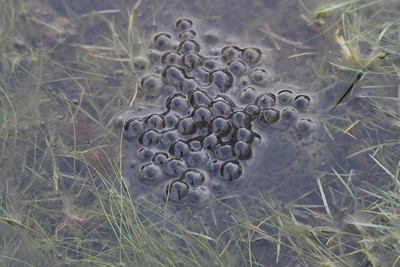 I was met by some friendly ponies with an interest in my black back pack, they probably thought it was food. After I got past them you could hear bird song amongst the noise of the Jackdaws by the barn, the "Clattering" of Jackdaws numbered 30+, also flying around a small flock of Starling and further on several Fieldfare, otherwise it was singles of Meadow Pipit, Stonechat, Wren, Blackbird, couple of Raven, Magpie and the sound of a calling Green Woodpecker from the woods.
Great to see plenty of Frogspawn in pools, if you forget the weather a good sign of spring and things to come.
On the road around the moor, stopped off several places and not that much to see, more Buzzard about than normal 5 seen and a part from some Chaffinch and Blackbird, just Corvids seen.
Ended up on a sunny afternoon at Yarner, parked up in the car park over looking Tremblebere, a birder had his scope out and informed me that he had been watching a Goshawk but had gone and not been seen for a while, typical!
As I went into Yarner a Red Admiral fluttered by me, my first Butterfly of the year and in the sun a Bumble Bee buzzed past, felt like spring!
All the usual stuff at Yarner but with the treat of a Lesser and Great-spotted Woodpeckers, I heard it call at first and eventually found it as it flew from tree to tree, I tried to get a side on shot, but every time I moved, it moved as well, so I only got a shot with a branch in the way. Less luck with the LSW, very mobile
Good day all round.
---
© Simon Thurgood 2022
Images on this website may not be put as any part of any collection without any prior written permission.