Blog
26 February 2017
Torbay Boat Trip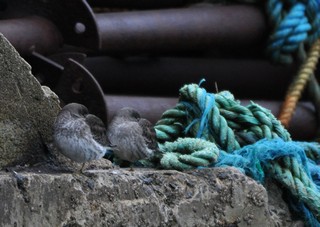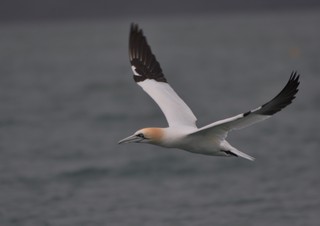 Out in Torbay this morning, managed to get the trip done in-between weather fronts. The water was calm at the start but the wind and a bit of rain at the finish.
No Seals in the Harbour but one seen out in the bay, 6 Harbour Porpoise seen at Berry Head, didn't seem to mind the boat and came quite close, was a talking point, perhaps the quiet engine? Not sure but what ever it is Iam grateful to see these beautiful animals!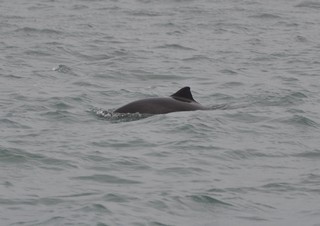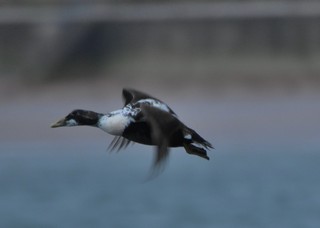 Saw Herring, Black-headed and Great-black Backed Gulls of all ages, Cormorants, Shags, Grey Heron, Little Egret, Oystercatchers, Purple Sandpipers, Raven, Carrion Crows, Fulmar, Gannets, a mixed flock of Scooters, about 15 birds but could have been more, Guillemots, Razorbill, Turnstone, Mallard, pair of Eider, 4 Black necked Grebes, 2 Canada Geese and 1 Peregrine that got into a scrap with a Raven who invaded his space.
Another great morning out with a nice bunch of people!!
---
25 February 2017
Humpback Whale

After some great reports and pictures about the Humpback Whale which had been in Start Bay for most of the week I went for a look, it was supposed to be raining and the wind was blowing but hopefully it will be worth it.
What a brilliant show, it swam past me down the beach, didn't put its tail up but still saw its "Blow", just a fantastic sight! I didn't take that many pictures as I was just busy watching it, don't think I will ever get that close to a Whale while on shore.
Supporting cast of Dolphin, Porpoise, Seal, Gannets, Herring and Great-black Backed Gulls and a Black-necked Grebe close to shore.
Plenty of people watching the spectacle and recognised plenty of faces.
---
19 February 2017
Torbay Boat Trip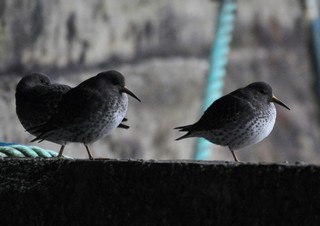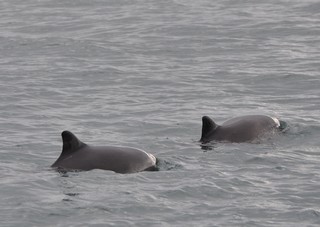 Went out today with a hope more than a expectation to see the Pacific Diver that was found earlier in the week, as it wasn't seen yesterday it seemed it had moved on and sure enough it was not to be seen.
The water compared with the last trip was a mill pond and the conditions were excellent. The boat was full and off we went!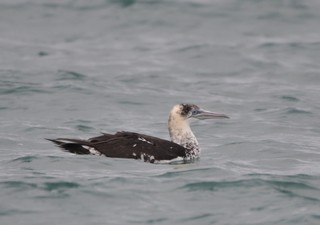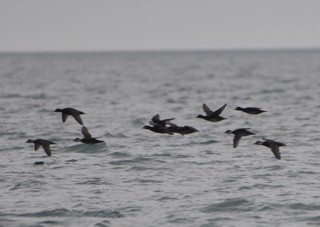 In the harbour there was 3 Grey Seals, these great lumps were very photogenic and didn't move while we got some pics, must be used to us. Then on to the pier at the end of the breakwater to see the Purple Sandpipers, 6 seen here with a couple of Turnstone.
Off then to Berry Head and the joy of 6 Harbour Porpoise that swam around the boat, to be honest we could have stayed here all trip at these mammals are just mesmerising to watch! we didn't go near the cliffs but Nigel said there was at least a 1000 Guillemots on the cliffs, we also saw several other birds in small groups around the bay as well as some Razorbills.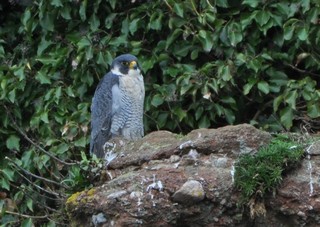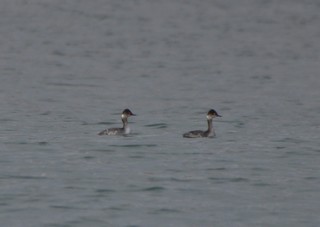 Plenty of Gannets flying around the boat and doing some plunge diving, spectacular! Also saw approx. 50 Fulmar, most on the cliffs and others flying around, 3 Great-northern Divers, 4 Black necked Grebes, 6 Great crested Grebes, 3 Peregrine's, Grey Heron, Shags, Cormorants, 11 Common Scooter that flew in from the sea, Herring, Black headed, Great and Lesser black Backed Gulls and Common Gulls.
A really good Moring out on the "Optimist" and looking forward with next week.
---
17 February 2017
Paciffic Diver and stuff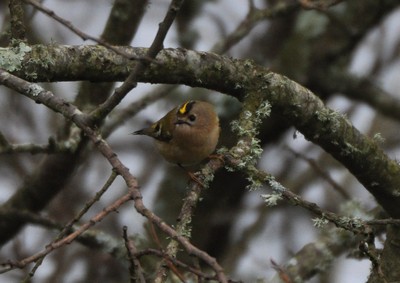 Went to Broadsands early to try and see the Pacific Diver while it was high tide, naively hoping it would be close enough for a picture, silly boy!! I was lucky enough to see it with the help of Mike L scope as it was swimming away, it was with a Black Throated Diver and absolutely no chance of a picture. This was the way it was for the rest of the day, ether too far or too dark! Also saw a Black-necked Grebe, plenty of Black-headed Gulls, Herring Gulls, Carrion Crow, Greenfinch, Woodpigeon, Long-tailed, Great and Blue Tits, Blackbirds, Song Thrush, Reed Bunting, Robin, Wren, Dunnock, Grey Wagtail and at least 6 Cirl Buntings on the feeding station. I came back later to see if it had moved towards the land but had stayed in the same place but had been joined by a Red-throated Diver and there was 2 Black-necked Grebes.
In between I went to Slapton Ley, plenty Black-headed Gulls, Tufted Ducks, Mute Swans, Coot, moorhen, Grey Heron, Herring, Great and Lesser-black Backed Gulls, Cettis Warblers, Gadwall, Mallard, Cormorants, Jay, Magpie, Buzzard, Woodpigeon, Blue and Great Tits, Wren, Goldcrest and best of all a Firecrest that wouldn't sit still and however much I tried I couldn't get a picture.
Nice to see everybody at the Diver twitch.
---
16 February 2017
Somerset Levels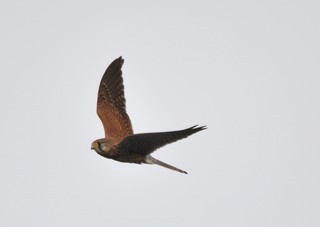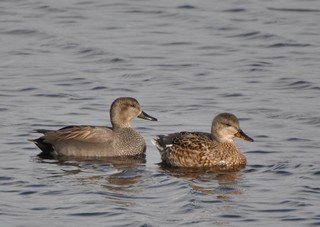 Thought I would spend the day on the Levels, first stop was Aller Moor to try and find the Cranes that are here, most are part of the reinstated group but also some wild ones have joined them which is great. I parked up by the River Parrett next to "Oath Farm" which is were I had heard they were. Sure enough over the bridge and there they were! You couldn't get close enough for a picture which was fine because I could see them good enough and perhaps I will get a pic another day. There was over 20 birds in area of Maize by some water, great to see! Also saw Lesser-blacked Back Gull, Herring Gull, Carrion Crow, Jackdaw, Rook, Pied Wagtail, Starling, House Sparrow, Robin and Wood Pigeon.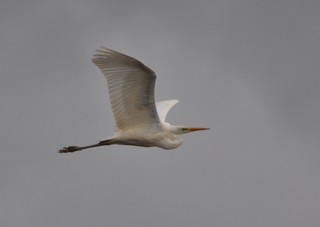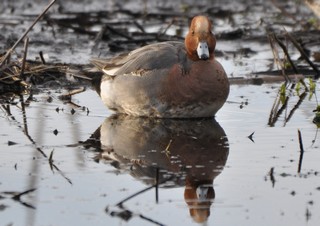 Off to Ham Wall, great time here, saw several Marsh Harriers including 2 that were displaying, sadly too far for a good pictures, Kestrel, Sparrowhawk, Grey Heron, Great White and Little egrets, Glossy Ibis, Mute Swans, Canada Geese, Pochard, Tufted Duck, Shoveler, Gadwall, Teal, Mallard, Widgeon, Moorhen, Coot, Snipe, Water Rail, Bittern, Great-crested Grebe, Cormorant, Lapwings, Raven, Carrion Crow, Jackdaw, Great-spotted Woodpecker, Several Cettis Warblers, Woodpigeon, Blackbird, Robin, Blue and Great Tit, Black-headed Gull, Goldcrest and my first Bumble Bee of the year!

Catcott my next stop and I was met by 500+ Lapwing flying around the reserve, also Great White Egret, Shoveler, Pintail, Widgeon, teal, Mallard and Mute Swan. Stunning place!!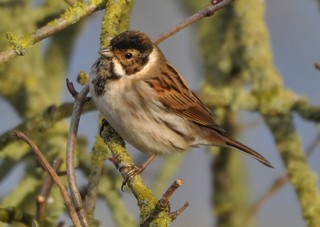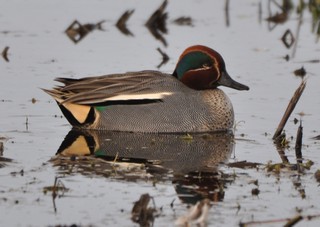 On the way home stopped off at Greylake, the light was fading but still plenty of birds with Pintail, Widgeon, Teal, Mallard, Gadwall, Snipe, Blackbird, Robin, Great and Blue Tits, Reed Bunting, Mute Swan and Moorhen. Also plenty of Lapwing, not sure if its me but there seems to be a lot more this year??
Had a stunning day in a beautiful place but also met lots of nice people, one of those good to be alive days!

---
14 February 2017
Brixham Harbour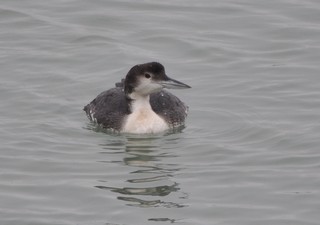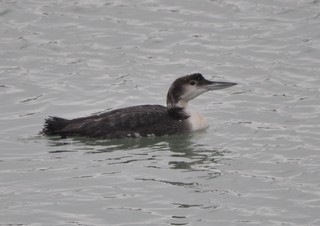 Popped into Brixham as I was in the area to have a look around the harbour. All the normal Gulls, Turnstone, Shag, Cormorant and nice to see 4 Great Northern Divers, 2 the sea side of the breakwater and the other 2 in the outer harbour, one quite close in.
Didn't see any Purple Sandpipers any where but perhaps as it was low tide they were out feeding somewhere?
---
13 February 2017
Blowing a hoolie!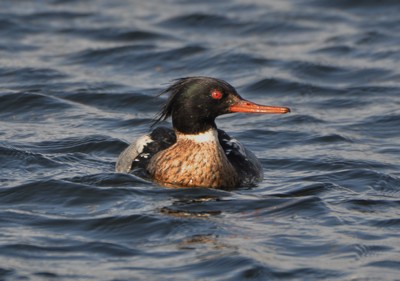 It was blowing a "hoolie" today so thought I would try a few places along the River Exe and walk around Exminster Marshes to see if anything had parked itself out the way.
First stop was the steps at Cockwood, the Exe was a dirty brown colour with plenty of waves, could only see a few Gulls playing on the wind, other birds were trying to fly against it such as Curlew and Brent Geese which really struggled. In the field on the other side of the road Oystercatchers were sat in a group of about 50 birds out of the wind, a couple of Collared Doves were being blown all over the place and they eventually gave up and landed on the field. On to Cockwood Harbour and few birds here with Mute Swan and a lone Redshank, a few Black-headed Gulls enjoying the wind but nothing else. I was surprised to see fewer birds than normal on the golf course, thought it would be packed but just a few Canada Geese, Oyster Catchers and about 50 Dark-bellied Brent Geese.
On to Powderham, Grey Heron, Widgeon, Curlew, Greenshank around the River Kenn, Cormorant and about 25 Shelduck in the lake area. Also saw Woodpigeon, Pheasant, Carrion Crow and Jackdaws. On the Exe you couldn't see much in the dirty water with the Gulls playing in the wind.
I parked up at the RSPB carpark and walked down the back path to Turf Lock, plenty of Canada Geese and one definite Barnacale Goose possibly 2, Mute Swans, Widgeon, Shoveler, Teal, Mallard, Grey Heron, Cormorant, Rook, Jackdaw and Carrion Crow.
At Turf by the Canal there was 3 Red-breasted Mergansers sheltering by the boats away from the wind. Looking out by the River Exe I could hardly stand up and the water looked really dirty brown and apart from the odd gull very little to see.
Off up the road, birds such as Cormorants and Dark-bellied Brent Geese really struggling against the wind trying to get to the river. A few smaller birds and all keeping low to the ground out of the wind with Bullfinch, Chaffinch, Goldfinch, Robin, Blackbird, Wren and Blue Tit.
Large numbers of Lapwing were put up by something, was it the Marsh Harrier?? Back home for Tea and biscuit's!!
---
12 February 2017
Yarner and stuff!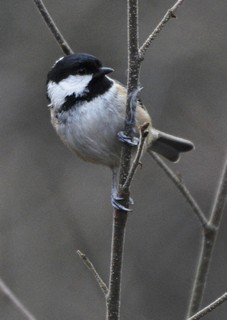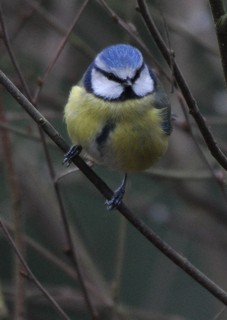 Unfortunately because of the high winds and predicted high waves, todays boat trip around Torbay was cancelled. So decided to go up on Dartmoor and Yarner woods to try and find a Lesser Spotted Woodpecker.
I drove in a circle from Bovey, Widdicombe, Soussons and back to Yarner. I used the car as a Hide and it is surprising what you can see, I was lucky that there was hardly anybody about, only a few hardy soles out walking, looks like training for Ten Tors. Plenty of Fieldfare, a few Redwing, Song Thrush, Mistle Thrush, Woodpigeon, Stock Dove, Raven, Carrion Crow, Jackdaw, Rook, Magpie, Blackbird, House Sparrow, Several Buzzards of various shades of Brown, Robin, Wren, Dunnock, Stonechat, Nuthatch and Great-spotted Woodpecker.
At Yarner the feeders were very busy with Blue, Great, Coal and Marsh Tits, Bullfinch, Robin, Chaffinch, Great-spotted Woodpecker and several Nuthatch visiting the food. Grey Wagtail, Blackbird, Lesser Redpolls and I was very lucky to see a brief view of a Lesser Spotted Woodpecker just by the carpark, great to see if only briefly will need to visit again soon.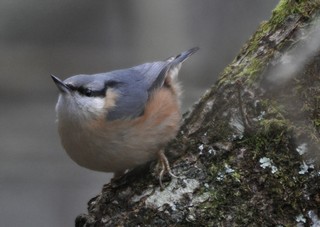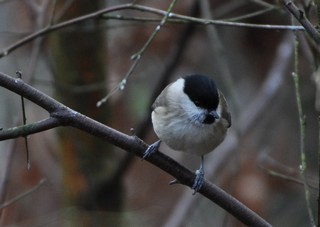 Had a good talk to the head warden about the pond which has dried up because the dam has failed, they are going to replace it with a bridge and dig out some small ponds in the remaining space, also he told me they will be opening an area which is the reservoir at the top and put an hide there, sounds good!
---
11 February 2017
Ring-billed Gull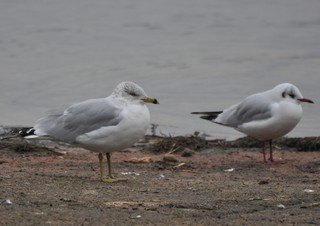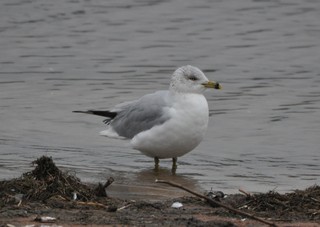 There has been a Ring-billed Gull seen on and off at the No 1 Picnic site at Chew Valley Lake. Took the chance and drove up, it was snowing when I left Dawlish but the further I got up the M5 the less there was. I got to the site and plenty of gulls, lots of people about and the gulls were every where and the couple of birders told me that there had been no sign so far.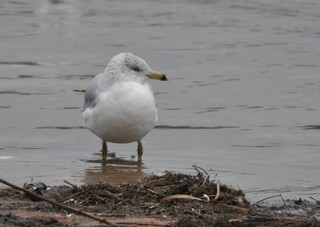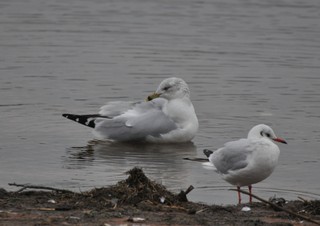 Luckily after 10 minutes it flew in with a couple of Common Gulls right in front of us and put on a good show, stayed about 15 minutes and flew off again, but I managed to get some good shots, I have been trying to get some pictures for some time so happy about this.
Looked about the Lake from several view points and saw Great and Lesser-black Backed Gulls, Black-headed and Herring Gulls, Mute Swans, Canada Geese, Moorhen, Coot, Mallard, Pochard, Tufted Duck, Golden Eye, Great-crested Grebe, Collard Doves, Woodpigeon, Carrion Crow, Jackdaw, Chaffinch, Pied Wagtail, Blackbird, House Sparrow and a Buzzard.
Good to meet a few of the local birders, worth the trip!
---
05 February 2017
Torbay Boat Trip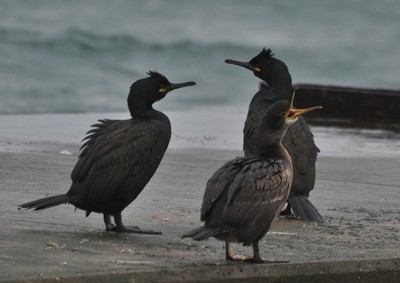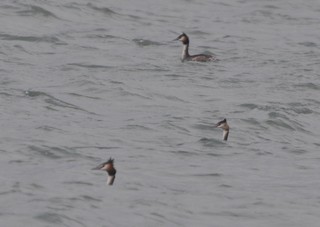 Went out with Nigel on the boat today around parts of Torbay, because of the sea state we didn't go to Berry Head but stayed in sheltered areas, still it was very " Lumpy " and we must of lost birds in the waves and I found it very difficult to get any pictures with the boat rolling.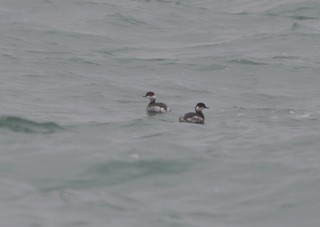 We saw 3 Black-necked Grebes and 1 other small Grebe which I thought was a Slavonian Grebe but I couldn't confirm it, Lots of Great-crested Grebes 75+, lots of Cormorants and Shags, 2 Grey Heron, Fulmars, Gannets, some plunge diving quiet close in, 3 Peregrines, Great-black, Herring, Black-headed and Common Gulls, Oystercatcher, Rock Pipit, Purple Sandpiper, 2 Velvet Scooter, Guillemots and a couple of large Grey Seals on the Wave boards in the harbour.
Thought we might see some Divers but sadly no, although they and a Red-necked Grebe were seen by others on land.
Nice to be out though with a nice bunch of people on this day.
---
© Simon Thurgood 2022
Images on this website may not be put as any part of any collection without any prior written permission.