Blog
22 December 2014
Darts Farm to Topsham

Went to Topsham today with the hope of seeing the 3 Penduline Tits which have been seen at Darts Farm, Bowling Green marsh and the Rec at Topsham. Unfortunately they were not to be seen.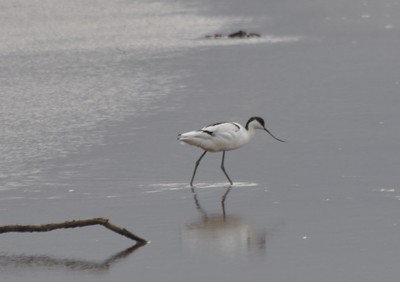 At the hide at Darts Farm I did see Pied Wagtails, Greenfinches, Water Rail, Mallard, Teal, Moorhens, Wren, Chiffchaff, Carrion Crow and Robin.
On the walk to Bowling Green I could see Redshank and Curlew on the creek with Little Egret in the marsh with Lapwing and Grey Plover flying over. Stock doves on the railway bridge and Jay, Magpies, Robins, Blackbirds, Blue Tits and Black-headed Gulls all seen.
On the road to Bowling Green there was a small Tit flock of Long-tailed, Great and Blue Tits with a smart pair of Bullfinches-Brill!
There was Grey Heron, loads of Moorhens, Wigeon, Teal, Pintail, Shoveler and Mallards on view from the road at Bowling Green.
Also in the fields just past there was large numbers of Black-tailed Godwits, Curlew, Wigeon and Wood Pigeons.
From the viewing platform over the River Clyst there was Kingfisher, Curlew, 30+ Redshanks, Little Egret, Greenshank and Cormorant.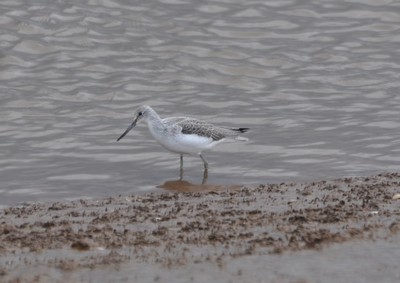 I walked round to the Goat walk which goes into Topsham by the River Exe which was very windy, there was 20+ Avocets feeding and a few Curlew.
Lot of birds on the mud further down the estuary staying out of the wind.
---
14 December 2014
Torbay Boat Trip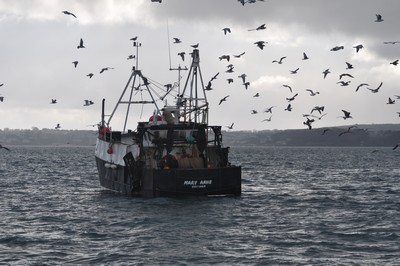 Went on a boat trip again around Torbay with Nigel Smallbones, not so many on this trip, all saving up for xmas?
The weather was better than expected, although there was some showers which didn't really effect the morning. We did a circuit from The marina out past Thatcher Rock, on to the Ore stone then across the bay to Berry Head then back via Brixham harbour, Broadsands and following the coast.
We only saw 1 Red Throated Diver and 1 Great Northern Diver but plenty of other birds.
Several Great Crested Grebes, 3 Common Scoters, 1000+ Guillemots, Gannets, plenty of Cormorants and Shags.
12 Purple Sandpipers and several Turnstones at Brixham and the pair of Peregrines where at their normal roost and one of them flew past the boat which was just great.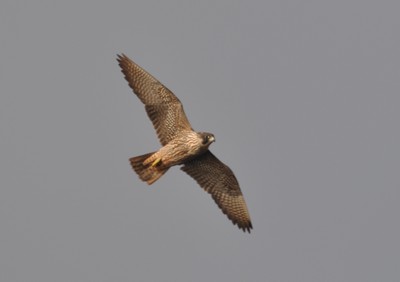 We went out and joined a trawler who was pulling in his catch and there was 200+ Gulls, Great Black-backed, Herring and the od Black-headed Gull.
We also a couple of Porpoise off Berry Head, also off Berry was lots of Auks in "Rafts" and Gannets diving in for food.
We also saw Oystercatchers, Grey Herons, Kittiwakes and Fulmars.
All finished off with a nice Bacon sarnie from a local café when I got ashore so Iam a happy chappie ;o)
---
13 December 2014
Dawlish Warren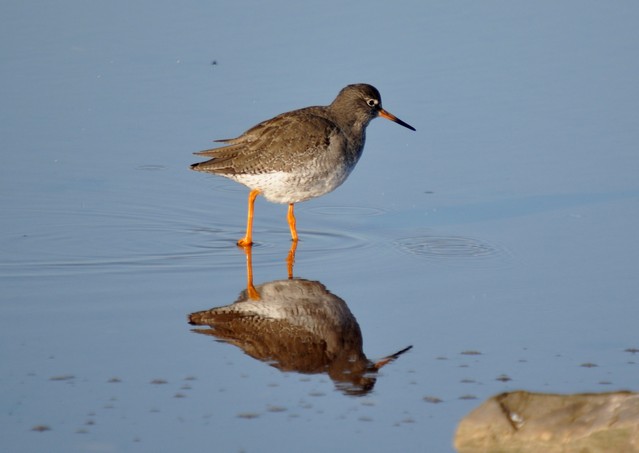 Went to the Warren today to see what was about. It was a beautiful clear sunny day so there could be no excuses in not getting top quality pics today!
On the way to the hide there was plenty of Robins, Blackbirds, Dunnocks, Pied Wagtails and a small flock of Goldfinches.
At the hide the tide was in but as it was at mid height it didn't push the birds very close. The Water Pipit was there with the Linnets with Brent Geese, 50+ Shelduck, Wigeon, Curlew, Redshank, Turnstone, Dunlin and plenty of Carrion Crows.
In the bite there was Brent Geese, Shelduck, Dunlin and Ringed Plover. On Finger Point there was large numbers of Waders with Oystercatchers, Knot, Ringed Plover, Redshanks, Godwits, Dunlin, Sanderling, Cormorants and quite a few Great Black-backed Gulls.
Off the beach there was plenty of quality in the way 2 Long-tailed Ducks, Slavonian and Great Crested Grebes, GN Diver and the Bonaparte's Gull putting on a good show.
Good day and good to see Lee Collins out birding;o)
---
© Simon Thurgood 2021
Images on this website may not be put as any part of any collection without any prior written permission.