Blog
28 November 2018
Bad Weather

Typically on my days off this last couple of days the weather has been awful, I did manage to get a few hours in while going to Exeter and a visit to Stover in Newton Abbott.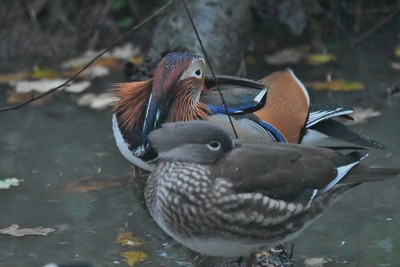 Off the River Kenn on Tuesday the tide was out, the rain had stopped but it was still windy, plenty of birds on the mud and around the shore line with Herring, Black-headed and Great-black Backed Gulls also Curlew, Oystercatcher, Red and Greenshanks, Cormorants, Shelduck, Mallard and Widgeon also present. In Powderham the Kenn had flooded onto the park with plenty of Mallard on the water with moor Shelduck on the lake in front of the castle, fly overs of Woodpigeon, carrion crow and Grey Heron, there was also a flock of about 25 Goldfinch around the shrubs.
I then went on for a look at Exminster Marshes but only looked down a small part of the lane as it was flooded on the S bends. Did see plenty of pheasants, Carrion Crow, Magpie, Robin, Blackbird, Goldfinch, Great and Blue Tit, Widgeon, Shoveler, Mallard and Lapwing.
Today ( Wednesday) the weather I think was worse but managed on a trip back from Exeter to look at the flood pools on the edge of Starcross opposite the Powderham turn off, plenty of Little Egret, Curlew, Canada Geese, Oystercatcher, Carrion Crow, Herring and Black-headed Gulls, Mallard and Moorhen. The Golf course was also full of birds staying out of the wind with good numbers of Dark-bellied Brent Geese, Curlew, Oystercatchers and Black-headed Gulls.
Decided I would go for a walk around Stover even though the weather was foul and too my surprise I quite enjoyed it, plenty of Ducks with Mallard, Tufted and Mandarin. Coot, Moorhen, Cormorant, Mute Swan, Dunnock, Blackbird, Robin, Woodpigeon and Blue, Great and Coal Tits on the feeders with Chaffinch feeding on the floor.
Pleased I managed to get out even in the bad weather, surprising what you can find!
---
21 November 2018
Good days Birding!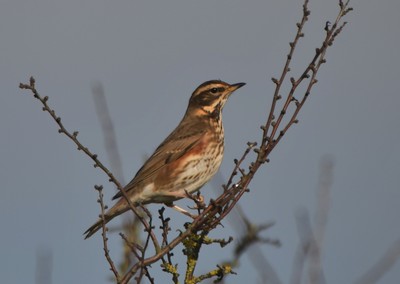 Had an excellent day today, was expecting it to rain as per weather forecast but it turned out to be mostly a clear but cold day.
After getting my stuff together the first stop was Holden grill for breakfast which set me up for the day, so after putting back the All day Breakfast I went off to Holden Forest to have a look at the feeders with the hope of seeing a Brambling, while I didn't see one of these the four feeders where full of birds both on and around them with good numbers of Great, Blue, Coal and Long-tailed Tits, Greenfinch, Goldfinch, Nuthatch, Robin, Blackbird and about 25 Chaffinch, these started to thin out when there was more human disruption, especially from excited children waiting to go off on their exploration of the forest. Good to see actually, got to better than the classroom!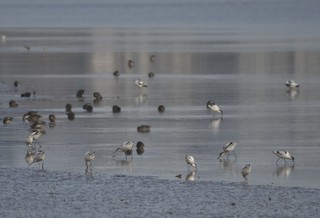 Back in the car and stopped off at Powderham on my way to Exminster Marshes, the tide was out and plenty of Gulls around the outfall with the usual Herring, Black-headed and Great-black Backed Gulls, Oystercatchers, Redshank, Curlew, Mute Swan, Cormorants, Mallard, Teal and Widgeon.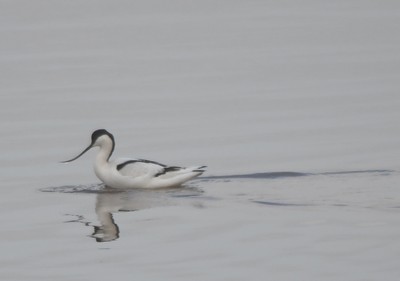 In Powderham in around the River Kenn and lake in front of the Castle there was 100+ Ducks, looked mostly Mallard and Teal, Grey Heron, Mute Swan, Shelduck, Carrion Crow, Pheasant and Jackdaw. Very few small birds in fact single of Wren and Goldfinch.
On to Exminster Marshes, parked up in the RSPB car park and did a circular walk via Turf. Plenty of action in and around the reserve, saw plenty of winter Thrushes with several groups of Redwings and a couple of Fieldfare, Blackbirds, Song Thrush, Great, Blue and Long-tailed Tits, Linnet, Goldfinch, Robin, Wren, Dunnock, Woodpigeon, Stock Dove, Magpie, Carrion Crow Raven, Teal, Mallard, Widgeon, Grey Heron, Cormorants, Canada Geese, Mute Swan, Coot, Moorhen and Starling.
Also a couple of spectacular views of a Merlin flying fast low over the fields, pos Female/1st winter? Great to see!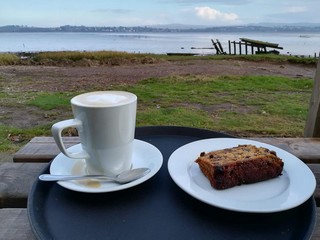 At Turf the tide was still out but plenty of close views of many birds, so got myself a coffee and a piece of cake and watched the many Avocets in front of me, also Redshank, Curlew, Dunlin, Black-tailed Godwits, Mute Swans, Widgeon, Teal, Mallard, Shelducks and Mute Swans, Cormorants, Herring, Black-headed and Great-black Backed Gulls.
On my way back to the car from Turf the planned rain started, thankfully not heavy and didn't spoil a brilliant day
Met lots of nice humans today as well so cant be bad!
---
15 November 2018
Weymouth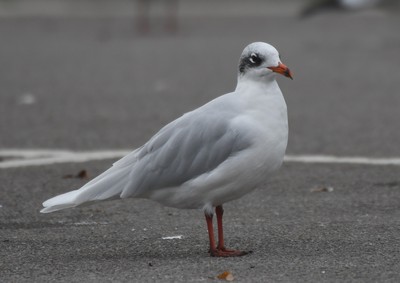 Went up to Dorset today to see if I could link up with the Franklins Gull that has been seen over the last couple of days in the Car Park next to the RSPB Radipole Reserve, it has been coming in late afternoon, early evening.
I had hoped to leave early to beat the traffic around Exeter but was late leaving Dawlish and typically got caught up around Exeter and eventually arrived in Weymouth about 11am, if I had got there earlier I would have gone to Lodmoor to see the Yellow Legs but decided to have a good look around Radipole and glad I did.
Plenty of Ducks with Mallard, Teal, Gadwall, Tufted Ducks, Ring-neck Duck and Scaup.
Other water birds included Great White Egret, Mute Swan, Grey Heron, Coot, Little Grebe and Moorhen.
Carrion Crow, Jackdaw, Magpie, Woodpigeon, Feral Pigeon, Starling, House Sparrow, Great, Blue and Long-tailed Tits, Blackbird, Robin, Wren, Reed Bunting and Dunnock also seen but best of the smaller birds was a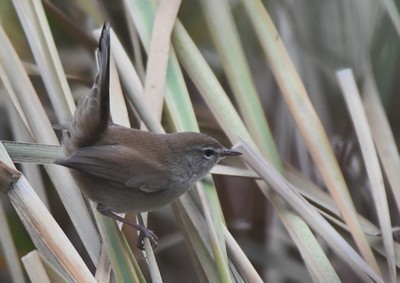 Cettis Warbler who was singing away and then popped out by the path, for once I had the camera at the ready and it thankfully stayed long enough for a picture or two!
Plenty of Gulls about but sadly no Franklins, some very smart Med Gulls in amongst the Black-headed Gulls on the carpark, also Herring, Great and one single Lesser-black Backed Gull. The carpark is a great place to see the likes of Med Gulls as you can sit in your car while they walk around you, up to 250 birds there this evening.
Saw a few Rats around where people had put food down for the Ducks, one of them was huge!
There has also been a lot of work done, plenty of the Reeds had been flattened and the place has been opened up.
Loads of humans about and all quite social!
---
13 November 2018
Yo hohohoho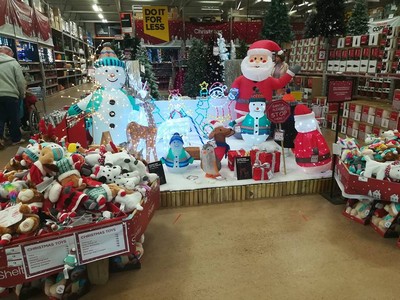 As a few of you might know after 30+ years I have stopped working in Special Ed, just fed up with all the crap, politics and being treated like shit! So end of August I finished and had a couple of months off and now working in retail at B&Q, its half the money but one tenth of the stress!
Typically when I have had a day off its poured with rain so not been out much, when things get settled and I get organised I'm hoping things will get back to normal if that's possible with me!
---
03 November 2018
Dawlish

Yesterday I walked along the sea wall to the Warren from Dawlish, then around the reserve and beach missing out the bite as the tide was out, then back to Dawlish via the path by Langstone Hotel and the road.
There had been several reports of Sea Ducks, Velvet and Surf Scoter off Dawlish and Eider off the Warren and Dawlish. Later on a Red-throated Diver had been seen off the Warren but by the time I had arrived it had moved off and had been seen off Sidmouth, not surprised as there were lots of boats around the Estuary mouth.
I didn't see the Velvet or Surf Scoters although the Velvet was seen later, part of the reason is although I have a scope I don't walk with it, my camera bag weighs 14lb which is enough to carry.
Well what did I see? Along the sea wall there was to my surprise very few gulls, just singles of Black-headed and Herring Gull, a few Cormorants, Jackdaw, Carrion Crow, Magpie, Wood Pigeon, Blackbird, Robin, Pied Wagtail and I supposed unsurprising loads of feral pigeons.
At the Warren around the bushes Great, Blue and Long-tailed Tits, Goldfinch, Greenfinch, Woodpigeon, Carrion Crow, Jackdaw, Magpie, Dunnock, Robin, Blackbird, Wren, Stonechat, linnet, Moorhen and Sparrowhawk hunting over the woods.
Off the beach there was 3 Eider, Cormorant and Black-headed, Herring and Great-black Backed Gulls.
On the way back through the wooded areas of the path and open fields at the top there was Great and Blue Tits, Carrion Crow, Kestrel, Wood Pigeon, Stock Dove, Magpie, Starling and Blackbird.
Also plenty of Wasps still about and a few Red Admirals seen by the beach.
Few humans about and all seem happy out in the autumn sun.
---
01 November 2018
Topsham

Spent some time around Topsham today, the weather was ok, bit of sun and not too cold, but it is November!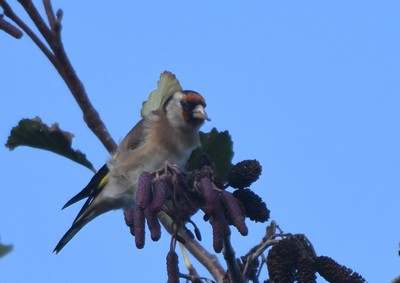 Parked up at Darts Farm and walked down the cycle track to Goosemoor, a few birds on the creek but the hedges and trees around the path were very quiet. Black-tailed Godwits, Redshank, Little Egret and Teal were on the River.
On Goosemoor there was Black-tailed Godwits, Redshank, Greenshank, Ruff, Snipe, Mallard, Teal, Black-headed and Herring Gull.
Between the Roads, Hide, Reserve, Platform and The Goat Walk there was Curlew, Godwits, Redshank, Dunlin, Avocet, Oystercatcher, Lapwing, Shelduck, Mallard, Teal, Widgeon, Pintail, Shoveler, Mute Swan, Canada Goose, Greylag, Little Egret, Grey Heron, Coot, Moorhen, Water Rail, Blackbird, Wren, Robin, Dunnock, Blue, Great and Long-tailed Tit, Goldfinch, Magpie, Jay, Jackdaw, Carrion Crow, Rook, Woodpigeon, Stock Dove, Buzzard, Great-spotted Woodpecker, House Sparrow, Starling, Pied Wagtail, Black-headed, Common, Herring and Great-black Backed Gulls.
Lots of nice humans about and great to bump into Dave Boult.
---
© Simon Thurgood 2022
Images on this website may not be put as any part of any collection without any prior written permission.