Blog
13 October 2018
Dawlish Warren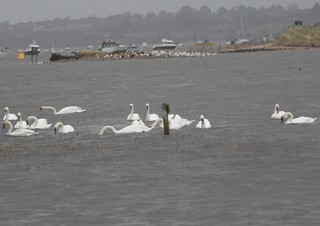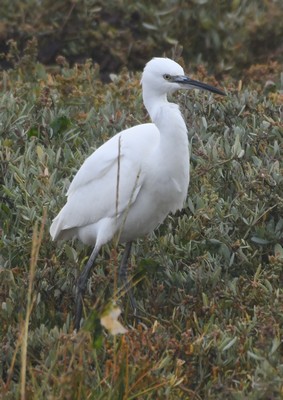 Went for a very enjoyable time down to the Warren this morning, high tide was at 10am and quite a high one, with all the bad weather had hoped something might have turned up.
When I got to the Warren this morning the waves were already smashing up against the sea wall, to my amazement nothing to be seen out to sea so off to the hide.
While the waves were coming in on the beach the River Exe was calm, it was very cloudy and grey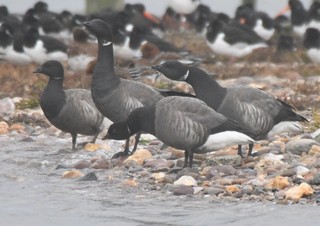 so not much hope of taking any prize winning photos!
Plenty of large birds in the bite and in front of the hide, 20+ Mute Swans, 50+ Brent Geese and 40+ Canada Geese all sat in calm water, also my first Shelduck of this winter at the Warren.
Plenty of Oystercatchers as usual, Dunlin, Turnstone, Godwit, Ringed Plover and Curlew also seen.
Out further from the hide the resident Slavonian Grebe, Great-crested Grebe close to the wreck and 2 Red-breasted Mergansers sat on the water.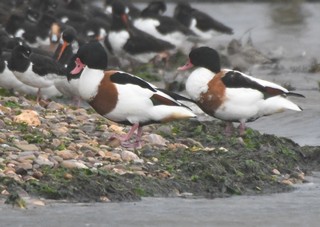 The usual Carrion Crows hassling the birds on the hill as well as Linnet and Meadow Pipit.
At the back of the hide there was Blackbird and Woodpigeon with some Magpie on the golf course.
A few humans about and all looked happy in the wind.
---
10 October 2018
Birding in the South Hams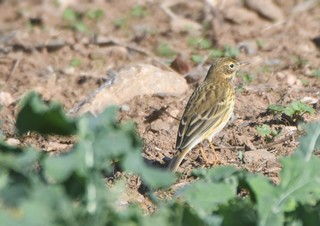 Had such a great day yesterday around the coast in the South Hams. Didn't get there early enough to do the full list as "Life" got in the way.
Wanted to do the Tidal Rd at Avington Gifford, then on to East Soar, Charleton Marshes, Start Point, Beesands and Slapton Ley. Because of late start I missed the Tidal rd and Charleton Marshes.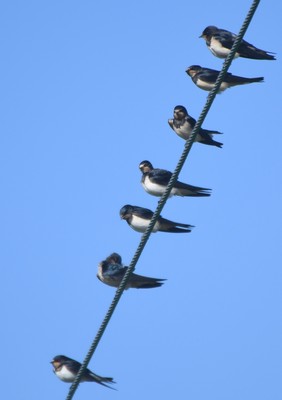 Arrived in the Car Park at East Soar to a beautiful sunny day, lots of Skylarks, Meadow Pipits, Pied Wagtail about the runway and fields adjoining the runway.
Several groups of Herring Gulls sat on the fields 60-100 in total. Also Linnet, Goldfinch, Blackbird, Dunnock, Great Tit and Robin seen around the farm and bushes. I was doing a circular walk via the coastal path and Middle Soar back to my car, 4 Buzzards came over in a group, all different colours and shades of brown to be joined by a Peregrine, still after all these years get a buzz seeing these majestic birds.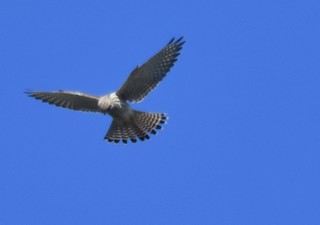 Also saw Stonechat, Swallow, Wren, Meadow Pipit, Skylark, Blue Tit and Raven. Met a few local birders who very helpful especially the gent at the car park, full of local knowledge and happy to share.
Off to Start Point and as I went past the BBC ariel there was loads of Swallows on the wires and hawking over the fields, 500+ easy! Parked up at the carpark and did a circular walk via the lighthouse and Matscombe Beach. Plenty of Meadow Pipits, Stonechats, Wren, Dunnock, Pair of Kestrel hunting, Raven, Herring, Great and Lesser-black Backed Gulls as well as 3 Seals basking on the rocks.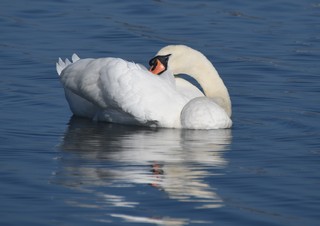 Off to Beesands Ley and numbers of birds on the water had increased since my last visit. At least41 Mute Swans that I could see from the hide, 11 Gadwall, Coot, with Herring, Black-headed and Great-black Backed Gulls sat on the water. Also at least 100 Swallows hawking over the ley with at least 1 House Martin, while sat in the hide a Cettis Warbler could be heard on the other side of the ley.
Off to Slapton Ley, didn't stay long here due to time and issues with parking/road works but still managed to see Great-crested Grebes, Tufted Ducks, Mallard, Moorhen, Coot, Mute Swans, Black-headed, Herring, Great and Lesser-black Backed Gulls, lots of the larger gulls also on the beach on the tide line 100+.
A few Butterflies about but all starting to look worn as well as Dragons especially at Beesands, met lots of nice humans as well which is always a plus!
---
08 October 2018
Around the Exe

Its been a bit quiet on the bird front close to home but still spent some time around the Exe this last few days.
Friday afternoon saw me at Dawlish Warren, there had been reports of a couple of Black-throated Divers close to the sea wall but I was unable to locate them. There was a couple of Eiders close by, these two had been here couple of weeks and seemed quite settled here.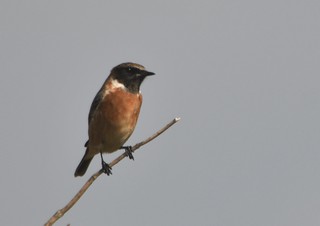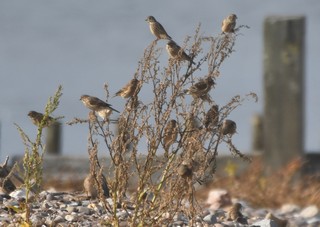 Spent some time around the site and on the Point before going to the hide to catch the evening high tide. Kestrel, Woodpigeon, Stonechat, Starling, House Sparrow, Magpie, Pied Wagtail, Linnet, Moorhen, Pheasant, Fly over Med Gull, Dunnock, Robin, Great Spotted WoodPecker and Blackbird all seen around the site.
At the Hide Grey Plover, Oystercatcher, Bar-tailed Godwits, Redshank, Ringed Plover, Dunlin, Little Egret, Carrion Crow, Widgeon, Canada Geese, Mute Swan, Cormorant, Linnet, Black-headed, Herring and Great-black Backed Gulls.
Sunday started off at Cockwood steps, the tide was out and plenty of mud but also a few humans about collecting bait and some fishing so all birds up river close to the harbour entrance with Oystercatcher, Curlew, Redshank, Godwits, Mute Swan, Brent and Canada Geese. The harbour with the exception of a Little Egret was empty of birds due to some people working on there boats making a bit of noise.
Further up river at the Kenn outflow there was a large flock of Widgeon flying over, Mute Swan, Little Egret, Carrion Crow, Red and Green Shanks, Curlew, Oystercatchers, Black-headed, Herring and Great-black Backed Gulls.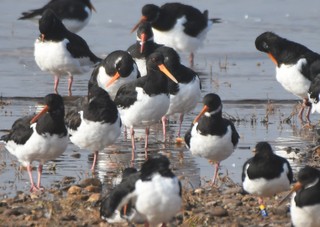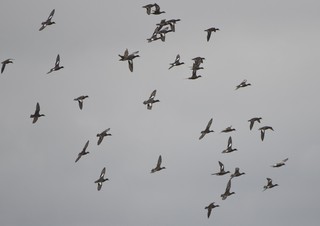 Around the river saw 200+ ducks, Teal, Widgeon, Mallard and Gadwall seen as well as Mute Swan and Grey Heron. At the lake which is in front of the Castle there was the Snow Goose and Canada Geese, fly over Woodpigeon and Buzzard as well as Wren, Goldfinch and Blackbird around the bushes and trees.
I then went onto Exminster Marshes, parked up in the RSPB car park and did a circular walk via Turf, not much to see, Magpie, Buzzard, Robin, Carrion Crow, Cormorant, Blackbird, Moorhen, Stockdove, Cettis Warbler in song, Canada Geese, Mute Swan, Reed Bunting, Rook, Jackdaw, Blue and Long-tailed Tit.
At Turf very quiet, a few gulls and singles of Curlew, Redshank, Grey Heron and Little Egret.
Today I went down to Dawlish Warren early to catch the high tide to see if the Black-throated Diver had returned but sadly no, there was however a lot of people about and unbeknown to me the "Flying Scotsman" was coming through and the world and his mother was there to see it, it put on a good show too!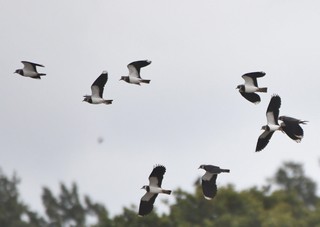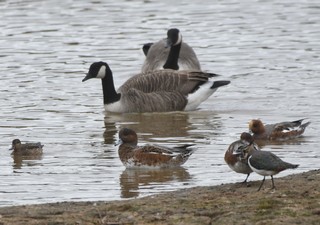 Off to Topsham and Bowling Green Marsh, quick look in Goosemoor and the tide was out, just a few Black-tailed Godwits, Grey Heron and 20+ Lapwings.
At the Reserve from the hide, sat here for about a hour and the numbers of ducks kept rising especially Widgeon but also Teal, Shoveler, Pintail, Mallard and Gadwall, also Grey Heron, Little Egret, Moorhen, Lapwing, Canada Geese, Mute Swan, Wood Pigeon, Buzzard, Magpie, Jackdaw, Starling, Long-tailed Tits, Blue Tits, Wren, Blackbird and Dunnock.
Over these days saw lots of Butterflies some looking quite fresh, Clouded Yellow, Red Admiral, Peacock, Small Copper, Speckled Wood, Small White and Meadow Brown.
Plenty of Common Darter and Migrant Hawkers, Ivy Bees, Hoverflies and Wasps.
Met lots of humans and all happy which all helps!

---
03 October 2018
Hampshire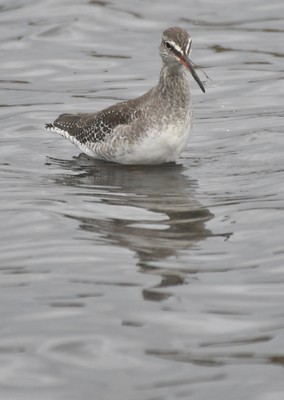 Had a early start yesterday (Tuesday) as I went off for a days birding to the Pennington Marshes which is just south of Lymington. I have seen these marshes often from the IOW Ferry and seen birds flying in here all the time so thought it was time to pay a visit.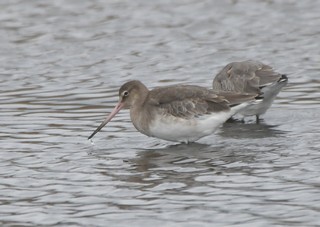 There has been also for the past two weeks a Temmincks Stint showing on and off so I was hoping to get lucky, which unfortunately it was hiding when I visited, typically its been several times since. Because its such a small bird and has so many places to go that cant be seen from the paths, easy to lose!
Arrived in good time, took just over 3 hours with a stop to get there from Dawlish. Parked up and consulted the map and several of the notice boards with all the various paths, tracks and roads. The Marshes are part of the Lymington and Pennington Country Park which runs from Lymington to Keyhaven.
I took the path to Keyhaven which took in the mud flats that look out towards " Hurst Castle" then along the sea wall which separates the Solent from Keyhaven Marshes, then on to Pennington Marshes before crossing the Marsh to get back to the car.
I didn't give myself enough time to complete the walk up to Waterford. Next time I will find a place to stay overnight.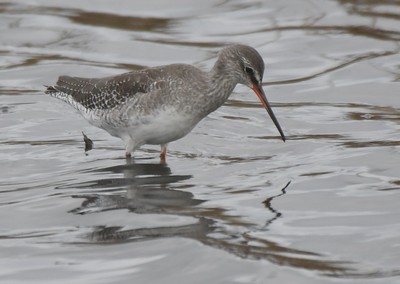 Although I didn't see the Stint there was still plenty of great birds to see although the locals said it was quiet there was enough to keep me happy!
Saw plenty of Swallows and House Martins hawking over the lagoons and ditches. Plenty of ducks with Eider, Mallard, Teal, Widgeon, Shoveler and Gadwall. Little Egret, Grey Heron, Coot, Moorhen. Waders showing well with Curlew, Redshank, Spotted Redshank, Ringed Plover, Dunlin, Lapwing and Black-tailed Godwits. Cormorants, Mute Swan and Canada Geese also seen on the water.
Plenty of small birds seen around the bushes with Goldfinch, Robin, Wren, Blackbird, Dunnock, Starling, Reed Bunting as well as Woodpigeon, Jackdaw and Carrion Crow.
Met some great humans today as well, locals very helpful, such a pleasure to get this as unfortunately this is not always the case, some birders can be miserable twats!!
---
01 October 2018
Yarner and Torrs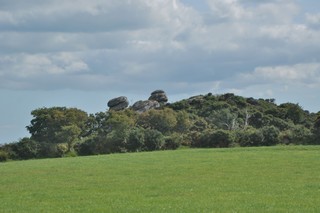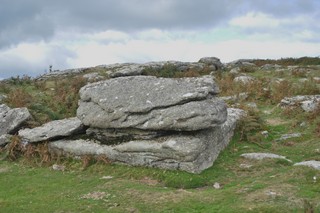 Had a few trips up to Dartmoor and knocked a few more "Torrs" off my list.
Iam enjoying doing this as I have been in a few new places, still not sure why when walking by some granite outcrops they are not named and others that look like just a rock are?
Anyway took another 6 off the list, Aish Tor, Bag Tor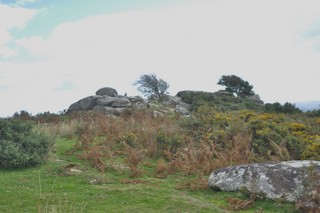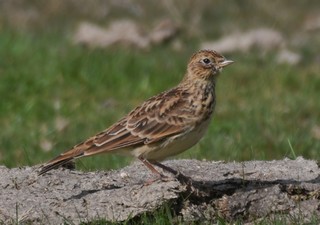 Aka Bagathora, Bel Tor Aka Bell Tor, Mel Tor Aka Mil Tor, Pinchford Ball, Another of the 7 Sharp Tors. A few birds about, Stonechat, Chaffinch, Skylark, Jackdaw, Carrion Crow, Rook, Raven, Buzzard and Kestrel seen over these visits, thought I might see some migrants passing through such as Ouzel but not yet.
On my last visit to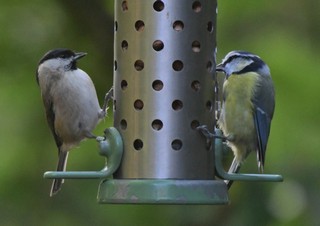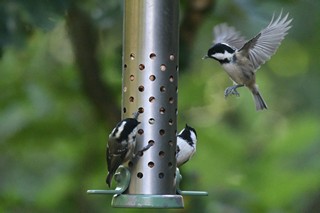 Dartmoor I went to Yarner, the feeders had been put up after a summer break, lots of Nuthatch, Great-spotted Woodpecker, Robin, Chaffinch, Dunlin, Grey Wagtail, Wood Pigeon, Marsh, Coal, Blue, Great and Long-tailed Tits, Blackcaps and Wren.
---
© Simon Thurgood 2018
Images on this website may not be put as any part of any collection without any prior written permission.