Blog
30 October 2015
Cattle Egrets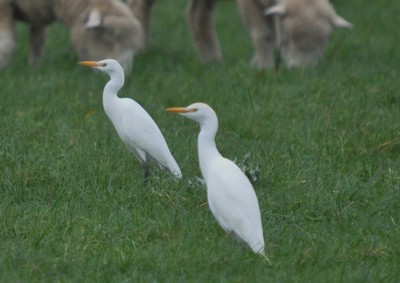 I like this type of Bird Watching every so often, just drove up and wound down the window, took a few shots then drove off! easy!! These two were at Teigngrace, Devon.
---
29 October 2015
Pallas Leaf Warbler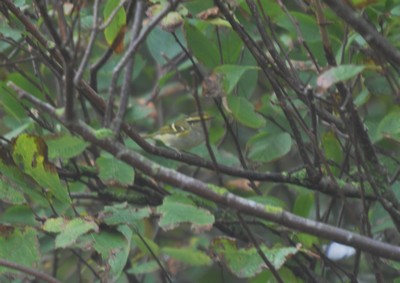 After trying yesterday and failing thought I would give it another go!
I was just going to stay for a hour then carry on to see the Glossy Ibis at Black Hole Marsh, but this put such a good show I stayed for most of the day. It was frustrating as it didn't stay in one place long enough to get a decent picture, lots of great views as I followed it around with my bins, plenty of Goldcrests, 5 together at one point.
Met lots of other birders from all over the place and a very friendly bunch!
---
27 October 2015
Exminster Marshes

Typically when Iam on holiday it rains, this morning was no different! It thankfully started to clear up so I went to Exminster Marshes for a couple of hours.
The car park was unusually empty and so I walked off down he back path to Turf without a dog walker in sight!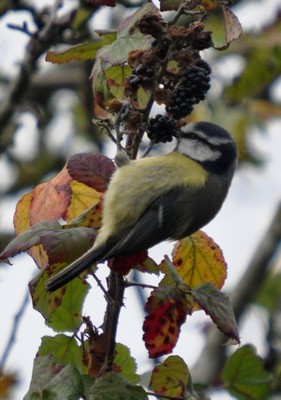 Plenty of birds about and singing in the afternoon sun, because it was damp and warm there was plenty of midges about and the smaller birds were making the most of it. Lots of Robins, Blue, Great and Long-tailed Tits, Blackbirds, Wren, Starlings, Call of a Cettis Warbler made me jump! Carrion Crow, Magpie, Woodpigeons, Lots of Pheasants, 3x Greylag Geese, several hundred Canada Geese, Mute Swans, a Peregrine sat on the electricity pylons and a Female Sparrowhawk flying over the hedge looking for dinner. Also a fly over of Curlew with Black-headed and Herring Gulls.
The Bushes around Turf there was 100+ Starlings on the bushes and wires, 20+ group of Gold and Green Finches and a small Tit flock of 15 birds consisting of Blue and Long-tailed Tits. A Kestrel flew by being harassed by a Carrion Crow.
On the mud flats by Turf there was Mute Swans, Cormorants, Grey heron, Little Egrets, Black-headed, Herring and Great-black Backed Gulls, Oystercatchers, Black-tailed Godwits, Curlew, Avocets, Mallard, Wigeon and Shelduck.
Back to the car via the road found many birds in the roadside bushes with another 50+ Starlings, Blue, Great and Long-tailed Tits, Robins, Wrens, Blackbirds, 2x Chiffchaffs, Goldfinches, Woodpigeons and a Warbler sp. it had a call like a Sedge but was quieter, I didn't see it as it spent the time in the lower shrub and stayed out of sight?
Other birds seen were Mute Swans, Canada Geese, Little egrets, Grey Heron, Coot, Mallard, Teal, Pied Wagtail and more Pheasants!
Not many other people about but I had a great walk!!
---
26 October 2015
Topsham

Today the weather was opposite to yesterday in true British style!! I thought a trip to Topsham might be worth a go and to be honest had a great afternoon!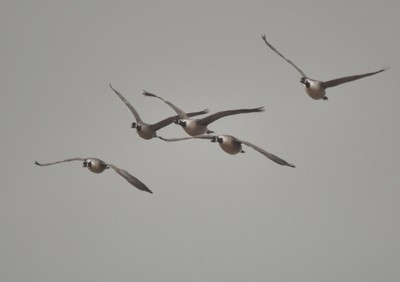 I got to Darts farm and it was grey and overcast and there was a shower of rain. Around the Darts there was Magpie, Chaffinch, Goldfinch, Carrion Crow and some Herring Gulls flying over.
Not a lot on the cycle path with some Chaffinch, Starling, Robin, Blue Tit with plenty of Black-headed and Herring Gulls flying around.
Along the River Clyst the tide was out but only a few birds here with Curlew, Black-tailed Godwits, Grey Heron and Little Egret.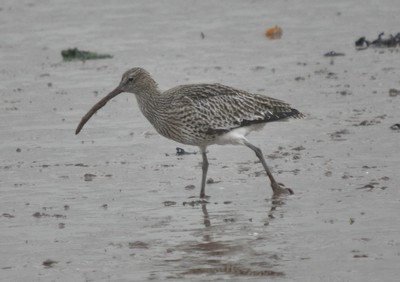 At Goose moor there was fly overs from Magpie, Woodpigeon and Carrion Crow. On the mud there was Black-tailed Godwits and a single Curlew. Quite a few ducks which were mainly Teal with a couple of Widgeon and Mallard. On the way back most of the above had gone and been replaced by 13 Greenshanks, 1 Redshank and a few Mallard.
Along the road there was Goldfinch, Chaffinch, Great and Blue Tits, Blackbirds, Woodpigeon, Carrion crows and Starlings.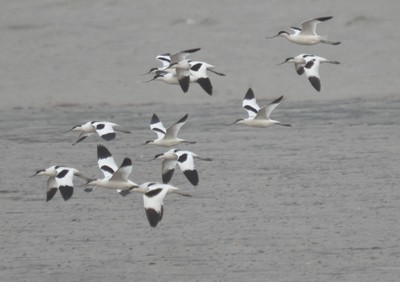 In the Reserve there was not many Geese when I went through but on my return there was loads of Canada geese, looked like 6 Greylag and 1 Barnacle Goose.
Fly overs from Black-headed, Herring, Woodpigeon, Magpie and Carrion Crow. Plenty of Ducks with Mallard, Wigeon, Teal, Pintail and Shelduck on view.
Waders that I could see were Black-tailed Godwits, Redshanks, Greenshanks and Curlew.
From the platform that overlooks the River Clyst there was Lapwing, Redshank, Greenshank, Curlew, Black-tailed Godwits, Black-headed, Herring and Great-black Backed Gulls, Mallard, Cormorants and further down there was a group of 50+ Avocets.
From the Goat walk I was welcomed by 1000 odd Canada Geese which crossed the River Exe from Exminster Marshes towards Bowling Green, on the mud flats there was 100+ Avocets, Black-tailed Godwits, Curlew, Dunlin, Redshank, Mallard, Little Egret, Great-black Backed, Herring and Black-headed Gulls.
In Topsham there was Pied Wagtail, Jackdaws, Starlings, Woodpigeons and Little Egrets, Black-tailed Godwits and Black-headed Gulls on the mudflats next to the quay side.
Plenty of humans about and good to see David B and other birders about, all in all a good afternoon!
---
18 October 2015
Topsham

Went to Topsham today for a walk to the centre and back to Darts Farm, a bit grey but dry.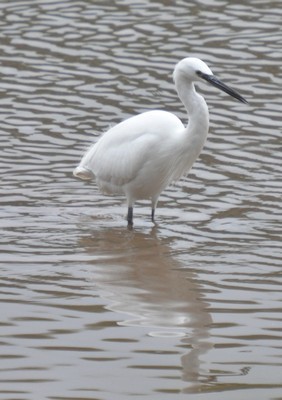 At Darts farm it was quite busy so had to park around the back and right in front of me was a Lesser-black Backed Gull sat on the roof, smart looking bird! Also around was House Sparrow, Starling, Great Tit, Robin, Jackdaw, Carrion Crow, Wood Pigeon, Magpie, Herring Gull and Pied Wagtail.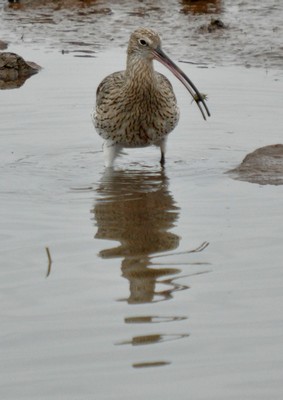 Onto the cycle track which was a bit quieter than normal with Blackbird, Wren, Robin, Starling, Blue Tit, Jackdaw and Carrion Crow.
The Creek continued the quiet theme with just a Little Egret on show. Hoping this was not going to continue I was relieved to see some birds on Goosemoor with Curlew, Black-tailed Godwit, Cormorant, Little Egret, Moorhen, Wigeon, Teal, Mallard, Blackbird, Carrion Crow, Black-headed Gull, Sparrowhawk and Kestrel. These last two birds put in several appearances on my walk today.
Along the road apart from the two Raptors there was Goldfinch, Greenfinch, Blue and Great Tits, Blackbird, Robin, Dunnock, Woodpigeon, Carrion Crow and Magpie.
I had missed most of the waders at the reserve but still plenty of ducks with good numbers of Widgeon, Teal, Shoveler, Mallard and a few Pintail. Also Black-tailed Godwits, Lapwing, Woodpigeon, Pied Wagtail, Moorhen, Magpie, Grey Heron, Plenty of Canada Geese, Herring and Black-headed Gull.
Along to the viewing Platform which over looks the River Clyst saw Kingfisher, Curlew, Oystercatcher, Black-tailed Godwit, Cormorant, Avocet, Little Egret, Black-headed and Herring Gull.
Along the Goat Walk Redshank, Avocet, Oystercatchers, Curlew and Black-tailed Godwits were on the mud bank, A flash of electric blue was a Kingfisher with Grey Heron, Little Egret and Cormorant at the waters edge. The ever present Black-headed and Herring gulls flying around.
In Topsham there was plenty of noisy Starlings roosting on the wires and boat rigging with House Sparrows, Collard Doves and Jackdaws around the houses.
Plenty of humans about enjoying the day and good to see Ivan and others in the hide.
---
17 October 2015
Isabelline Shrike
In a frustrating week at work seeing all these rarities about it was good to get out and catch up with one! This Isabelline Shrike, a rare vagrant from Mongolia and Western China was at South Huish Marshes in South Devon and making itself at home on the local wasps!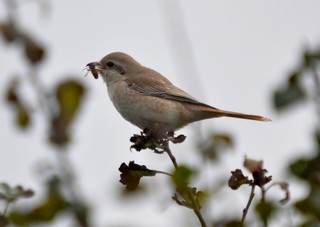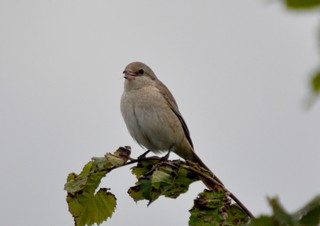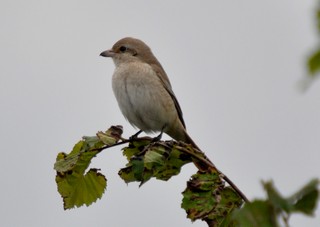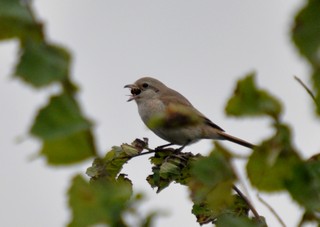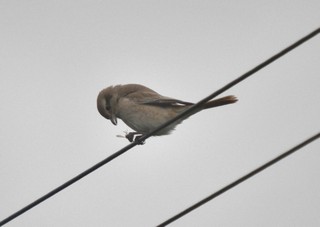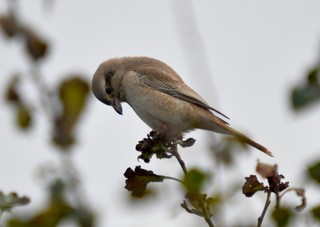 Good to see everybody today, lots of faces I recognise but don't know your names? Anyway good to see you all!!
---
11 October 2015
Exminster and Powderham Marshes

Started off at Exminster Marshes and a good selection of birds but no Butterflies or Dragons seen.
At Turf on the mud flats there was Herring, Black-headed and Great-black Backed Gulls, Grey Heron, Little Egret, Cormorants, Mute Swans, Carrion Crows, Curlew and Black-tailed Godwits on show.
Around the rest of the Reserve there was Magpie, Carrion Crows, Wood Pigeon, Peregrine, Canada Geese, Mute Swans, Pheasants, Starlings Robin, Blue, Long-tailed and Great Tits, Lapwing, Goldfinch, Blackbird, Stonechats, Grey Heron, Coot, Moorhen, Black-tailed Godwits, Good numbers of Teal and Mallard. Surprised NOT to see any Widgeon??
Then on to Powderham Marshes were there was a lot more small birds around the bushes with good numbers of Goldfinch, Chaffinch, Blackbird, Blue and Great Tits, Wren, Carrion Crow, Robin, Woodpigeon, Mute Swan, and Kestrel.
Plenty of seed heads on the flowers and surprised not to see more birds but an area to keep an eye on.
Nice to bump into quite a few "non birding" friends but didn't see anybody else out with bins.
With the dull grey day winter is definitely on the way.
---
© Simon Thurgood 2022
Images on this website may not be put as any part of any collection without any prior written permission.