Blog
30 October 2014
Powderham to Turf Lock on River Exe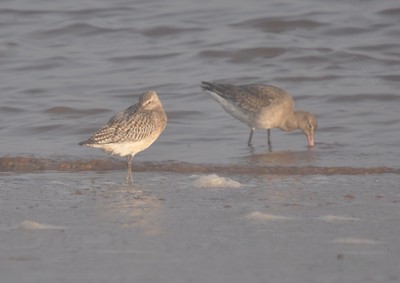 I walked up to Turf after parking my car at the church at Powderham, The tide was on the way out and there was a few waders such as Godwits of both species, Curlew and Redshanks.
Further up the estuary I came across Oystercatchers, Shielduck, Cormorants, Little Egrets, Brent and Canada Geese, Mute Swans with Herring and Black-headed Gulls in abundance.
On the way back to my car I concentrated on the field side and found Grey Heron, Carrion crow, Pied Wagtail, Goldfinch, Song Thrush, Stonechat, Wood pigeon and Pheasant.
Good walk in luvely weather!
---
30 October 2014
Dawlish Warren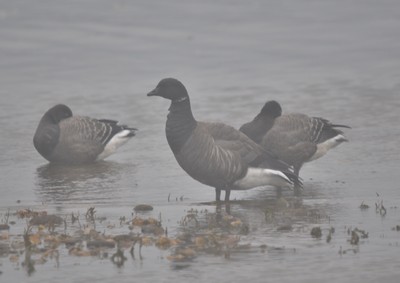 I went to the Warren today after hearing that a Water Pipit had been seen in front of the hide, which I saw but typically for me the light was crap and the bird was distant, its they way my luck is going at the moment.
It was good to see the Brent Geese are back and other winter arrivals such as Wigeon where there in numbers.
1000+ Oystercatchers put on a good show, other waders such as Turnstone, Grey Plover, Dunlin, Sanderling, Curlew, Black tailed Godwit and Bar Tailed Godwits.
Linnets, Skylarks, Pied Wagtails Meadow and Rock Pipits around the hide as well.
On the way back I saw plenty of Linnets, Robins, Dunnock and Stonechats.
I didn't go around the woods as there is plenty of disruption from construction work to do with the sea wall.
---
28 October 2014
Road trip

I visited several places today as several species I have wanted to see had been sighted.
The first was at Seaton Hole in Devon, there had been a couple of Firecrest here for the past 2 days so I thought I might be in with a shout but sadly NO!I saw a couple of Blackbirds, Robin and a Great Tit but that was that!
I then went to Black Hole Marsh which is a favourite of mine, on the journey I noticed the farmers had been busy at work with ploughing up the fields and there was 100`s of Crows and Wood Pigeons on the ground.
I got to the Axe Valley Marshes and went to the Tower Hide first, the tide had not gone out completely but the mud flats were full of Gulls, Cormorants, Curlew and Godwits. On the River there was Little Grebes, Little Egrets and Mallards. I walked to Black Hole Marsh and had Carrion Crows , Kestrel and Lapwings Fly over. In the lagoon itself there was Godwits, Coots, Moorhens, Mallard, Shielduck and several Teal.
I left here to go to the Rec at Topsham with the hope of seeing the Water Pipit, but again I was unsuccessful, I saw Long Tailed Tits, Pied Wagtails, Robin, Mallard, Mute Swans, Cormorants and a large Gull roost from the rec to the M5 bridge.
On the way back to Dawlish I went via the back lanes and I saw a covey of at least 20 Red-legged Partridges and 100`s of Pheasants on the ploughed land. Although I missed out on a couple of birds it was still a good day ;o)
---
11 October 2014
East Soar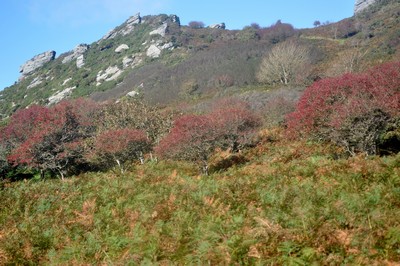 After hearing that yesterday there was double figures of Ring Ouzel in Starehole Valley I went down to South Devon to try my luck.
After parking up I walked by the old runway and there was lots of Meadow Pipits on the ploughed land with a few Skylarks and Pied Wagtail. When I got to the farm I saw a lone Wheatear and four Jays.
On the way to Starehole Valley I saw some Ravens and a Hawk which they were harassing, must admit I thought it was a Hobby but not sure.
I walked into the valley from a high path and immediately saw lots of Blackcaps, chiffchaffs, Robins, Great and Blue Tits, A Firecrest and Goldcrest, Buzzard, Sparrowhawk and Magpie but no Ring Ouzel?
Typical!!!!
---
© Simon Thurgood 2021
Images on this website may not be put as any part of any collection without any prior written permission.