Blog
31 March 2015
Axe Valley Wetlands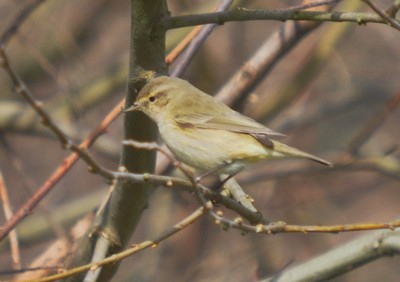 Went to Axe Valley Wetlands Reserve today in nothing more than hope that the 2nd Winter Ring-Billed Gull was still there, but shock horror it had gone! What's new!!
Still I had a good look around in what turned out to be very windy conditions with the odd spit of rain. In sheltered areas with a bit of sun there was Birds, Bees and Butterflies!
In the Car Park there was one of the 8 Chiffchaffs I found around the reserve, all where busy and looking for food unlike the rest of the small birds who were just hunkered down out of the wind.
On the way to the Tower Hide there was Woodpigeon, Greenfinch, Goldfinch, Blackbird, Carrion Crows and a Pheasant.
From the Tower Hide looking out on the Axe which was at a lower tide showed a Gull roost of about 100+ birds of Great Black-backed Gull, Herring and Black-headed Gulls.
There was 24 Black-tailed Godwits whose plumage had started to change to summer plumage although some more than others. These birds left the river and went to the Lagoon.
Also seen from the Tower were Curlew, Cormorant, Mallard, Oystercatchers and 20+ Shelduck.
The Lagoon was fairly empty with the Godwits, Shelduck, Moorhen, Teal, Canada Geese and Pied Wagtail being the birds present.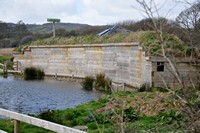 Around the visitors centre there was Raven flying overhead with Greenfinch, Dunnock, Wren, and Great Tits in the bushes.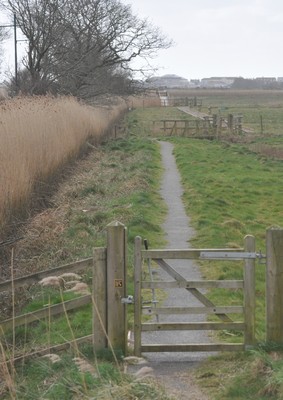 On Colyford Common had Grey Heron flying over with a few Mallard on the ground and a single Pheasant. Also here out of the wind there was plenty of Hoverflies which was great to see, I had only seen the odd one this year but plenty here!
From the Colyford Hide looking over the fields, nothing much was flying apart from a lone Buzzard, due to the wind. So on the ground there was 20+ Shelduck, Carrion Crow, Black-headed Gulls and Mallard.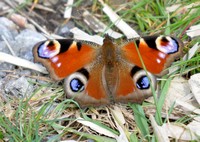 I walked around the Reed bed loop, there was a few Mallard on the pond with a couple of Chiffchaff working hard for food, there was a few butterflies here along the path out of the wind with one Red Admiral and three Peacocks sunning themselves.
From the viewing platform just up from the hide looking over the fields there was Canada Geese, woodpigeons, Shelduck, Carrion Crows and what looks like the remains of a dead Mute Swan.
Not many flowering plants about with Daisy, Dandelion, Red Dead Nettle, Groundsel and Lesser Celandine. A few Bumble Bees around with Red and Buff Tailed in equal numbers.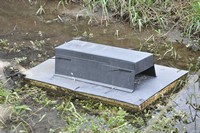 There was a few "Mammal Rafts" about the ditches which was interesting! Checking for Water Vole, Otter and Mink.
Nice to meet some local birders and the rest of the Humans around were well behaved and quite happy!!!
---
30 March 2015
Wild Flower Gallery
Iam re-organising this because it was hard to find the plants so arranging them by flower colour to help. So the gallery looks a bit of a mess at the moment, sorry;o)
---
22 March 2015
Powderham, Exminster Marshes and Back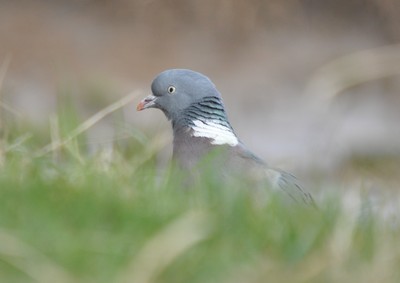 Todays walk started at Powderham Church, I parked right under a very noisy Rookery with the birds bringing nesting material and flying around making a right racket.
Walking over the new bridge and up on the path by the River Exe, the tide was on the way out but very few birds on the mud flats here except half a dozen Oystercatchers and a couple of Shelduck. In the field there was a Buzzard sat in the usual tree with Carrion Crow, Woodpigeon and Pheasant on the ground. A pair of Mallard and a Little Egret in the ditch.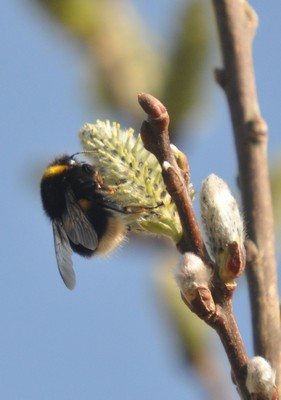 Further up Curlew could be seen and heard, 6 Red-Breasted Mergansers swimming in the channel with a couple of Cormorants with Great Black-Backed and Herring Gulls.
Plenty of flowers starting to come out, Dandelion, Red Dead Nettle, Lesser Celandine, Milky Thistle, Groundsel, Common Speedwell and Shepherds Purse on the bank or side of path. In the warmth a couple of Small Tortishell were good to see.
At Turf around the bushes there was Robin, Blackbird, Woodpigeon, Dunnock, Wren, Blue Tit, Great Tit and Greenfinch. On the Estuary at this point you could see Black-tailed Godwits, Redshanks, Curlews, Little Egrets, Shelduck, Herring and Black-headed Gulls with more Red-breasted Mergansers in the channel.
On Exminster Marshes there were plenty of Canada Geese who were very noisy and doing a lot of flying around. I only saw 3 Dark-bellied Brent Geese and the Mute Swans were paired up all over the place. A flock of 15 Lapwing flew around then went over to Powderham Marsh.
Still a few ducks about with Wigeon being the highest number with decent numbers of Shoveler and Teal. Mallard and a pair of Tufted Duck also seen on the marsh. Other water based birds were Little Egret, Grey Heron, Coot and Moorhen.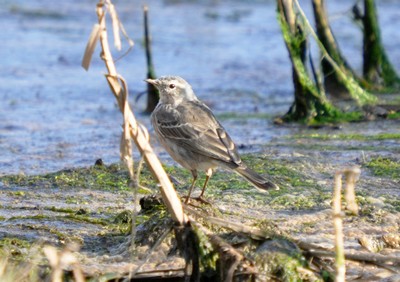 Around the bushes and hedges there was plenty of birds, Great, Blue and Long-tailed Tits in good numbers. Robin, Blackbird, Cettis Warbler, Wren, Dunnock, Stonechat, Woodpigeon and a couple of Buzzard sat on a tree. Pied Wagtail, Reed Bunting, Magpie and Carrion Crows all seen.
Loads of Bumble Bees seen, Buff and Red -tailed on the Willows, they seemed to like some trees better than others not sure why? Hoverflies and Honey Bees also seen, saw a Cuckoo flower in the marsh next to the RSPB car park.
On the way back I saw a bird at first at distance I mistook for a female Wheatear but on a closer look it was a beautiful Water Pipit in Summer Plumage so well made up over that!
Plenty members of the human race around, some walking like me but many rushing around ether on bikes full pelt or running, shame they miss the beauty of the place!
---
21 March 2015
Birding around Darts Farm and Topsham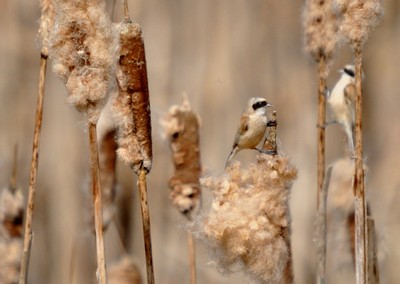 As the weather was good I thought I would pay a visit to Topsham. I parked up at Darts Farm and thought I would try my luck with the Penduline Tits. When I got there they were missing after someone had scared them off by getting too close, so not wasting too much time I started to walk back when the call went up that they had arrived back again. They put on a good show, shame I didn't bring a tripod as the wind was blowing not only the reeds but me and the camera as well! Anyway I managed to get off some shots.
Other birds seen where Linnets, Magpie, Jackdaws, Carrion Crows, Chaffinch, Goldfinch, House Sparrow, Blue Tit, Moorhen, Teal, Mallard, Wood Pigeon and several Pied Wagtail.
I then went off towards Topsham using the Exe Cycle track that takes you over Goosemoor to Bowling Green Marsh Nature Reserve.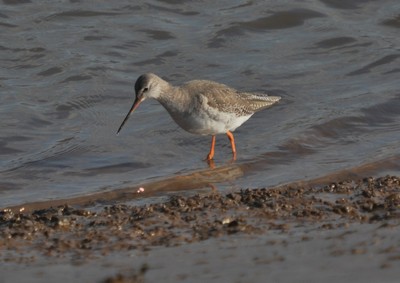 Along the path I saw the usual woodland birds such as Wren, Blue, Great and Long-tailed Tit, Robin, Greenfinch, Blackbird, Dunnock, Hen Sparrowhawk hunting and some Jackdaws carrying nesting material. When I got to the River Clyst you could see Redshank and Black-tailed Godwits.
On Goosemoor there was Carrion Crows, Woodpigeon, Kestrel, 20+ Black-tailed Godwits, 50+ Wigeon as well as Teal and Mallard.
Even though the tide was out the reserve had quite a few birds with Grey Heron, Canada Geese, Greylag Geese, Woodpigeon, Carrion Crow, Chaffinch, Greenfinch, House Sparrow, Blackbird, Robin, Chiffchaff, Great Tit, Blue Tit, Coot, Moorhen, Lesser-black Backed Gull, Herring Gull, Black-headed Gull, Pintail, Shoveler, Wigeon, Teal and a few Sand Martins over the lake.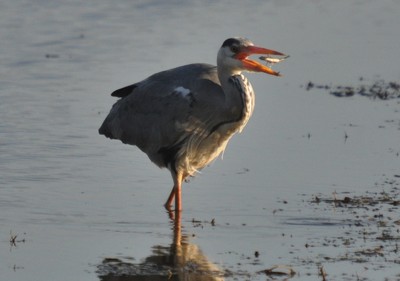 Then off to the platform that overlooks the River Clyst. The field by the path had Snipe, Moorhen, Shoveler, Wigeon, Mallard, Teal and Magpie. Along the path there was Greenfinch, Dunnock, Robin, Blue Tit and Great Tit.
At the Platform the tide was right out and plenty of birds in front, Spotted Redshank, loads of Redshank, Black-tailed Godwits, Grey Plover, Golden Plover, Teal, Shelduck, Cormorant, Goosander, Greenshank, Curlew, Little Egret with plenty of Black-headed Gulls in various stages of plumage.
At Goat walk there was plenty of Black-tailed Godwits, Knot, Dunlin and Curlew on the mud flats. Black-headed, Herring and Great Black-backed Gulls all flying around the estuary. 300+ Dark Bellied Brent Geese seen flying further down the estuary. also a few Mallard and Shelduck around this part of the estuary.
Plenty of Bumble Bees around, both Red and Buff-tailed. A couple of Small Tortishell Butterflies was a good find. Plenty of Red Dead Nettle and Common Speedwell added a bit of colour.
Such a great day with plenty of nice people about!
---
15 March 2015
Slapton Ley

Went to Slapton Ley and had a good walk around. There was plenty of birds 37 in total but unfortunately no pics as it was grey and not much light.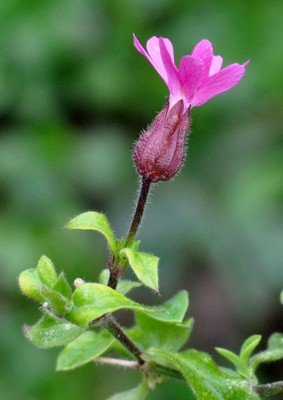 The highlight for me was 25-30 Sand Martins flying close to Irelands Bay on the Ley and away from the wind trying for flies and midges over the water.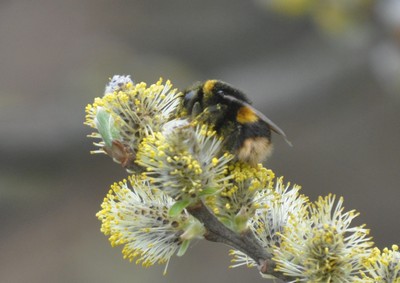 There was plenty of ducks around the Ley, Mallard, Tufted, Pochard, Gadwall and several Mallard cross type birds at the Torcross end. There was also a couple of Muscovy Ducks here as well.
Plenty of Gulls, Black-headed Gulls some of which had their summer plumage all black heads already. Herring, Great Black-backed and Lesser Black-backed Gulls all seen around the Ley and the beach.
A couple of Buzzards soaring on the wind with plenty of Jackdaws and Carrion Crows around the site.
Several Great-crested Grebes both on the Ley and on the Sea, sadly not displaying. I also saw a Little Grebe which quickly disappeared into the reeds, plenty of Coots and a few Moorhens, Cormorant, Mute Swan, Canada Geese, Little Egret and Grey Heron are the other water birds seen.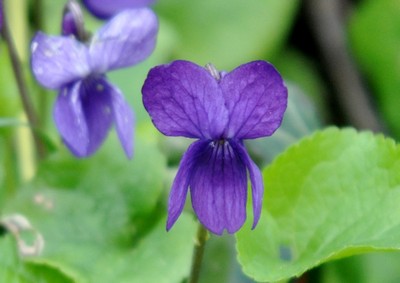 Around the paths covered by trees there was plenty of woodland birds, several pairs of Chiffchaff with Goldcrest, Blue, Great and Long-tailed Tits, Wren, Blackbird, Robin, Mistle Thrush, Wood Pigeon, Dunnock, Goldfinch and Greenfinch. The only bird around the reeds was a couple of Cettis Warblers in full song.
Plenty of flowers out especially Red Campion and Common Dog-violet. A couple of Buff coloured Bumble Bees and Squirrels looking for food added to the day.
---
14 March 2015
Challacombe, Dartmoor.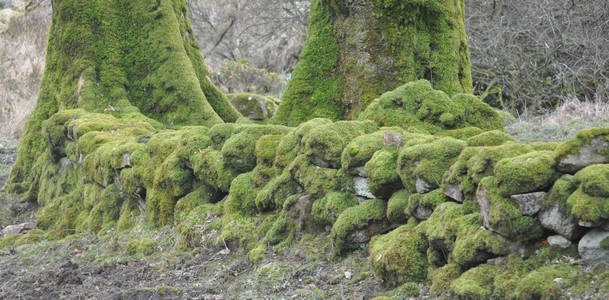 Went up to Dartmoor to have a walk around Challacombe Farm which has a number of different habitats ranging from farm yard, open moor and scrub.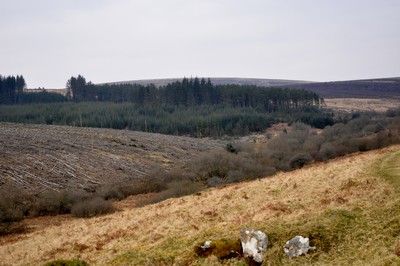 It was dry but cold and there was alack of birds on the open moor. There was Stonechats over most of the walk with a few males singing and holding territories, a Skylark also singing with Meadow Pipits seen in a few places.
around the farm buildings there was House Sparrows, Dunnock, Blackbird, Pied Wagtails, Robins, chaffinches, Wren and Blue Tit.
On the edge of some brush there was a couple of Goldcrests chasing after each other.
Sparrowhawk and a couple of Buzzards flying over, Magpie, Carrion Crow, Raven and Woodpigeons all seen at various places around the walk.
On the way back by car to Dawlish, but still on Dartmoor, I came across a grass field full of birds, 100+ Starling, 200 Fieldfare and 20-30 Redwing- Fantastic sight!!!
Great also to see lots of youngsters out walking training for the Ten Tors.
---
08 March 2015
Dawlish Warren

With the threat of rain I stayed local and went to the Warren.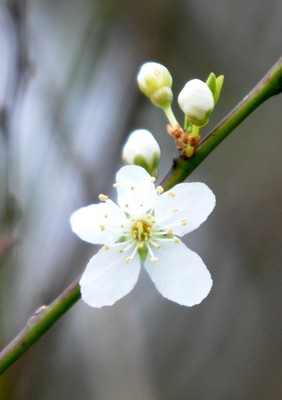 High tide at 8am and at the hide the tide was a good height. It was dull and grey, very much like a winters day!
There was a good selection of birds around the bite with a group of 24 Sanderling who almost came right up to were I was sitting, shame that doesn't happen in good light typical!
Only ducks were Mallard and Shelduck, none of the usual winter ducks to be seen. 30 Dark-bellied Brent Geese with a couple of Canada Geese in front of hide with another 50+ on the Golf course. Good numbers of Dunlin, Grey Plover, Curlew, Oystercatchers and smaller numbers of Knot, Turnstone, Ringed Plover and Redshank. Out in the river there was Red-breasted Merganser, Cormorants with Herring, Black-headed and Great Black-backed Gulls around the River Estuary.
Out on the point Stonechat, Linnet and Skylark all singing holding territories. Other birds seen around the reserve were Robin, Blackbird, Collard Dove, Woodpigeon, Carrion Crow, Magpie, Dunnock, Goldcrest, Greenfinch, Chaffinch, Wren, Blue, Great and long-tailed Tit, Starling and Great Spotted Woodpecker.
The pond was a bit quiet with Shoveler, Mallard and Moorhen the only birds seen. There was 3 Long-tailed Ducks just off the beach.
I dipped on a Wheatear and a possible Woodlark but still a good day for birds.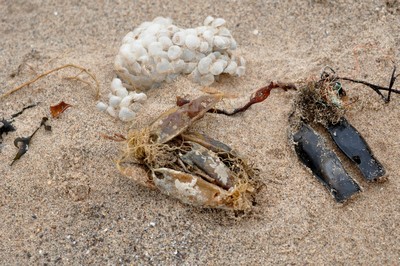 Other stuff seen was a few Rabbits and the Hawthorn is starting to flower. On the beach plenty of shells and Egg cases and Sea Potatoes.
Met lots of birders today and all seem quite happy except for Lee who didn't see 24 Sanderling only 20! hahaha
---
07 March 2015
Exminster and Powderham Marshes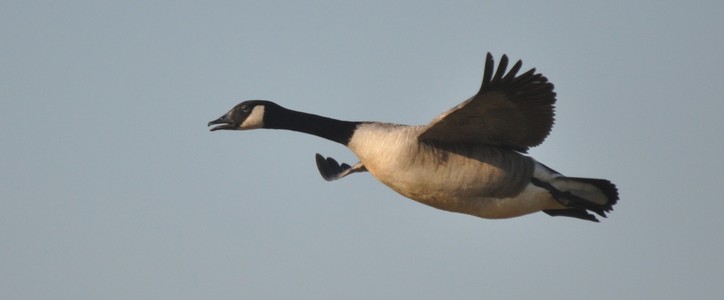 On this beautiful day I decided to give both marshes a good walk over, there was a bit of wind but out of this it was quite warm.
It was noticeable that some of the bushes had started to come into bud with the Willows showing Catkins and Hawthorn starting to come into flower. There was also a Small Tortishell and a couple of Bumble Bees flying around although I couldn't find out what species as they wouldn't settle.
On Exminster Marshes I did my normal circuit but adding a couple of footpaths that feed off the road.
Plenty of birds on the Marsh by the back path with Canada Geese, Dark-bellied Brent Geese and Mute Swans in good numbers. Plenty of Ducks with Wigeon being the most numerous with Teal ,Shoveler and Mallard as well all over the marsh.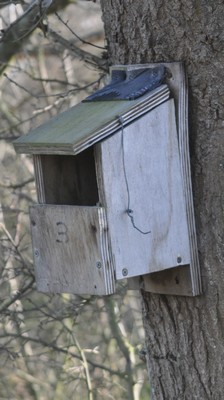 Several Grey Heron, Little Egret, Moorhen and Coot around the ditches.
A Buzzard and a Peregrine which settled in the field and just sat there sunning itself for sometime.
6 stunning Bullfinch along the hedge eating the new buds, the males looked stunning in the sun but frustratingly always a twig in the way of getting a good shot!!
Blue, Great and Long-tailed Tits all over the reserve around the bushes and saw a Blue tit come out of a nest box.
Several Robin , Dunnock, Blackbird, Song thrush, Goldfinch, Chaffinch, Pied Wagtail, Magpie, Carrion Crow, Wood Pigeon, Collard Dove, House Sparrow, Wren, Skylark and a single Cettis Warbler also seen.
At Turf there was plenty of Waders but they were spread all over the mud flats. 100+ Dark-bellied Brent Geese flying around as couldn't settle due to all the people around. Redshanks, Curlew, Black-tailed Godwits, Dunlin, Shelduck, Herring Gull and Black-headed Gulls all seen on the Exe.
On Powderham Marshes next door there was Robin, Blackbird, Dunnock, Reed Bunting, Blue, Great and Long-tailed Tits, Skylark, Cirl Buntings and a flock of 50+ Linnets.
Moorhen, Coot, Shoveler, Teal, Wigeon, Mallard, Woodpigeon, Carrion Crow, Pheasant, Lapwing, Canada Geese, Chaffinch and Goldfinch all seen around the Marsh.
Great day out in glorious weather!!!
---
01 March 2015
Exminster Marshes

As it was supposed to be raining heavy this afternoon I cancelled a trip to Dartmoor and stayed more local and went to Exminster Marshes.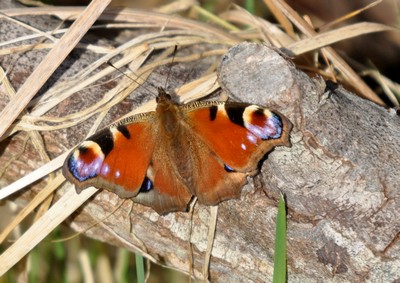 It started off sunny and not much wind, but as the day went on the wind picked up quite a bit but thankfully no rain!
A lot of the birds where on the floor because of the wind and not that many small birds about.
Out of the wind I pleased to find a Peacock Butterfly sunning itself although looking around I don't know what its going to eat as there was no nectar sources that I could see??
As normal there was plenty of Ducks with Wigeon the largest group with Teal, Shoveler and Mallard in good numbers, I also learnt today that a group of Wigeon is called a " Company "? Is that just Wigeon or a group of Ducks?
There was large numbers of Canada Geese but there was only 1 Dark-bellied Brent Goose sat all alone in a field. It looked a bit sad, perhaps its ill? Cant think of any other reason for it be sat all alone. Also about six Mute Swans in various places.
Moorhen, Coot, Little Egret and Grey Heron also seen with a large number 100+ Lapwing around the reserve.
Raven, Carrion Crow and several Magpies mostly in pairs around site.
Several Cormorants, Kestrel, Buzzard, Woodpigeons, Reed Bunting, Blackbirds, Song Thrush, Wren, Robin, Goldfinches, Starlings, Dunnock, Pied Wagtails, Skylark, Great and Blue Tits.
The Tide was coming in so at the Turf Hotel there was quite a few Waders close to grass with Greenshank, Redshank, Curlew, Black-tailed Godwit, Grey Plover, Avocet and Dunlin on View. Shelduck, Herring and Black-headed Gulls in good Numbers.
That's a good total of 41 species in windy conditions and I met loads of happy smiley people which has got to be good!
---
© Simon Thurgood 2021
Images on this website may not be put as any part of any collection without any prior written permission.